Incentive Travel in Italy
Strengthen business relationships while enjoying local activities
Allow us to design engaging incentive travel experiences in Italy – a country defined by its traditions of art, gastronomy and winemaking – to both reward and delight your colleagues and loyal customers.
"Using our incentive event services, your organization will save time and money, benefit local communities, and motivate your team with a creative, unforgettable experience."
Whether you host your incentive program in Milan, Palermo or an off-the-beaten-path area like the Maremma, our incentive house's expert knowledge of Italy's colorful regions and fun seasonal offerings will ensure your guests see the most authentic side of Italy – all while strengthening business relationships and enjoying local activities.
Our tailor-made itineraries often feature offbeat, spectacular destinations.
Veneto, Sardinia or Tuscany? Winter, autumn or spring? Let us help you find the perfect 'Region & Season' combination.
We take care of accommodation, transportation, catering, logistics, local activities and entertainment – so you can enjoy your time with colleagues and top clients.
The hotel properties we'll propose are beautiful, special and one of a kind.
Market tours, wine tastings, cooking classes, pottery classes, wellness programs, snorkeling, fishing, hiking, golfing. The sky's the limit in Italy.
We will accompany your bespoke incentive program in Italy from A-Z.
We're here to help. Read on for more tips on organizing incentive travel in Italy.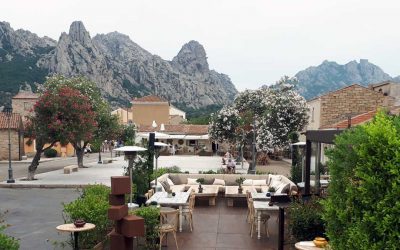 As the worldwide situation is still precarious due to the global Covid-19 pandemic and we deal with "the new normal" regarding the limits of events and travel, it's not easy to plan anything. But this – the now – is the time to focus, think, visualize, exchange ideas...
If you need more information on how our business events are structured or if you need a quote, fill in the form below: we will be happy to give you all the clarifications you need.
By contacting us here you will be able to download the brochure on "How to plan the perfect Corporate Event".