The trend of blending business and leisure in corporate travel is on the rise
Bleisure
travel in Italy serves many purposes. It is a time for your colleagues to reconnect, re-engage and focus against a stimulating backdrop of new cuisines, languages and cultural traditions.
Treat your organization to a 'bleisure' experience in Italy. Your efforts will create a motivated, committed team with increased productivity, a positive attitude and a healthy work-life balance.
"Our experience in organizing meetings, conferences, incentives and product launches in Italy allows us to blend the best of both worlds."
We tailor-make memorable, authentic itineraries filled with beautiful scenery, fun local activities, and delicious regional meals and wines.
There's plenty of mass tourism out there. Let us show your team an authentic, inspiring side of Italy.
We are experts in corporate travel and can suggest excellent 'bleisure' activities including rounds of golf, art tours, yoga, wellness activities, urban treasure hunts and more.
Springtime in Le Marche? Autumn in Sicily? Let us guide you in selecting the best 'Region & Season' combination.
Our clients love our unique wine and food tours, cooking classes and demonstrations. Consider featuring a gastronomic experience in your 'bleisure' itinerary.
We're here to help. Read on for more tips on bleisure travel in Italy.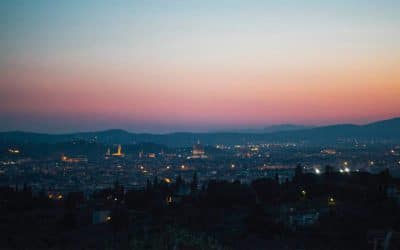 Less than one week to go until IMEX Frankfurt and we're almost ready to go. All appointments are fixed, education agenda is finalised and social events are carefully selected. Our MD Laura will be heading to Frankfurt on the 14th May, one day before the exhibition...