An opportunity for your staff to bond, recharge their batteries in a beautiful setting,
and strengthen their sense of commitment to the company.
Our coaching team understands that each and every company is different. We'll therefore work directly with your HR department to craft a personalized team building experience that both meets your organization's specific needs – and incorporates fun local cultural activities.
"We pride ourselves on our innovative team building events, retreats and workshops"
We are experts in corporate tourism, hospitality management, and transportation logistics. Whether you host your team building in Tuscany, along the shores of Lake Garda, or on the island of Ischia, let us create a truly special, effective experience for your colleagues.
How about Umbria? It's time for pottery class. Elsewhere in Italy? Cooking with the locals, fishing expeditions, nature photography courses, perfume-making lessons, golf, wine tastings – and more.
We go straight to the drawing board for all of our team building activities – and we'll guide you in selecting the best 'Region & Season' combination.
Do you want to host your team building in Rome? We'll send you to the superb, offbeat ruins of Ancient Rome's port in Ostia Antica. Considering the mountains? We'll have you trekking through the Dolomites.
We can help you include yoga, spa services and other wellness activities in your Italian team building program.
We're here to help. Read on for more tips on organizing team building events in Italy.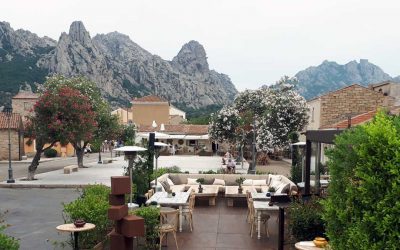 As the worldwide situation is still precarious due to the global Covid-19 pandemic and we deal with "the new normal" regarding the limits of events and travel, it's not easy to plan anything. But this – the now – is the time to focus, think, visualize, exchange ideas...
If you need more information on how our business events are structured or if you need a quote, fill in the form below: we will be happy to give you all the clarifications you need.
By contacting us here you will be able to download the brochure on "How to plan the perfect Corporate Event".