Let's talk about Sicily. After visiting the island in 1787, Johann Wolfgang Von Goethe wrote that "To have seen Italy without having seen Sicily is not to have seen Italy at all, for Sicily is the clue to everything." At Italian Special Occasions DMC, we agree with him for different reasons, and think that Sicily is also a fantastic event destination. Let's see what makes it such a special place for leisure and events travel.
Did you know that Sicily is one of the regions with most UNESCO World Heritage Sites in Italy? One of our favorite places is the capital, Palermo. Here you can witness the perfect example of how diverse cultural components can coexist and interact throughout history, such as the mix of Arab, Norman, Byzantine and Romanesque styles. This is especially obvious in a series of nine religious buildings – including the cathedrals of Palermo, Cefalù and Monreale – but also civic structures, such as a bridge and historic palaces.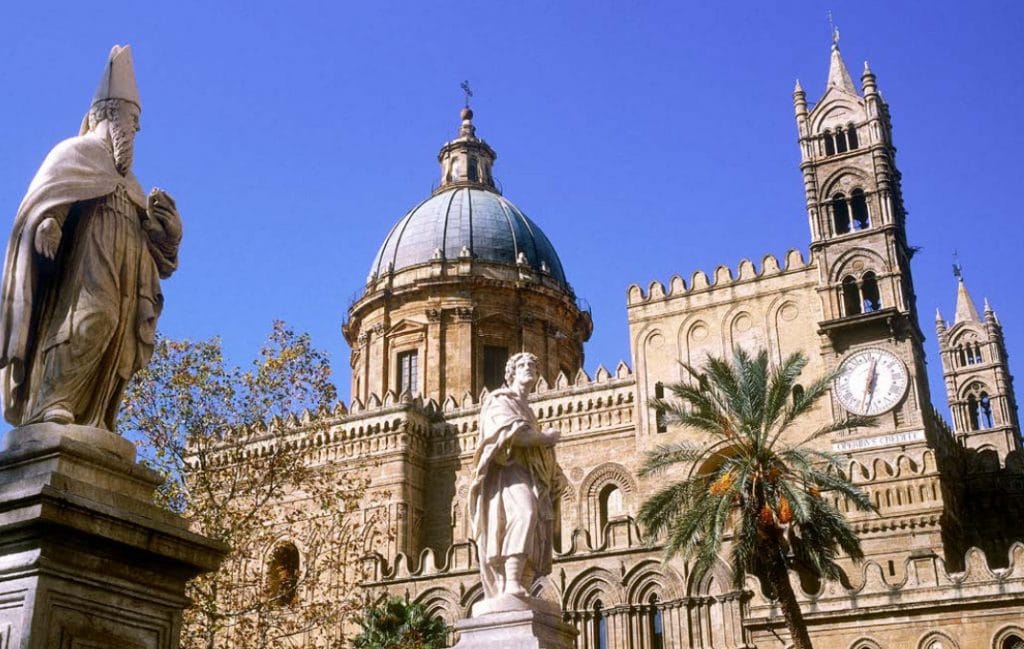 It's majestic and hypnotic, it rumbles and fumes… it's Mount Etna! Its charm was captured already in Greek Mythology, where it was the setting of Typhon's prison, of the forge of Hephaestus, of the Cyclops' workshop. This is the highest active volcano in Europe outside the Caucasus, and thanks to the fertile volcanic soil around it, there are extensive vineyards and orchards towards the bottom of the mountain and across the plains of Catania.
Catania is one of the gorgeous late-Baroque cities in the Val di Noto, along with Caltagirone, Militello Val di Catania, Modica, Noto, Palazzolo, Ragusa and Scicli. The area, dominated by the limestone Hyblean Plateau, was added to the World Heritage List because it represents "the culmination and final flowering of Baroque art in Europe".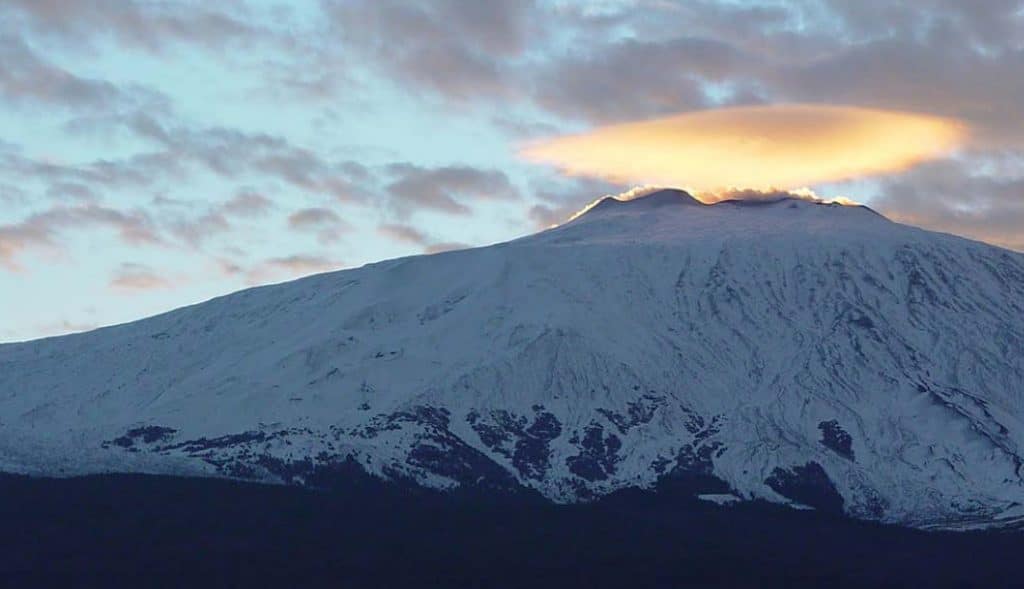 But art and history are around every corner in Sicily, so we cannot avoid mentioning yet another jewel: Syracuse! Founded by Greeks around 734 B.C., it was described by Cicero as "the greatest and most beautiful of all Grecian cities". Its religious art and distinctive cooking style have been influenced by the Romans, Byzantines, North Africans and Normans. The historic center, located on the magical island of Ortygia, is a maze of narrow streets and ancient buildings.
And how not to sail across the cobalt-blue sea to reach the Aeolian Islands? This seven-island volcanic archipelago is a piece of paradise. Vulcano, Lipari, Salina, Panarea, Stromboli, Filicudi and Alicudi provide the perfect setting for water sports, trekking and even for foodies, thanks to the distinctive, honey sweet Malvasia wine.
Why organize an Event in Sicily?
There are some great and beautiful hotels for events in Sicily, such as Verdura Resort near Sciacca and Agrigento, Il Pìcciolo Etna Golf Resort & Spa between Mount Etna and Taormina, and Villa Igiea in the capital Palermo. We recommend these venues for meetings with 200 or 300 delegates. Instead, for a company retreat or an annual management meeting with around 30-40 delegates, we have plenty of unique locations to suggest in beautiful places off the beaten path.
All around, Sicily is ideal for Team Building, Incentives and Corporate Retreats, combining culture, sports, nature and delicious wine & food. Some of our favorite activities include creating a hands-on experience with artisans in Palermo as a Bleisure program after the meetings. We also love visiting the MACSS (Museo Arte Contemporanea SottoSale), a museum located in an ancient salt mine that is still active after 6 million years! This is an extraordinary place where to organize a unique concert surrounded by contemporary art and salt. What about a vintage car tour in the Madonie mountains along some itineraries of the historic Targa Florio? This was Sicily's open-road endurance car race which, launched in 1906, was the oldest sports car racing event in the world. It was founded by the Florio Family, one of the island's most famous and innovative protagonists, especially for the role they played during the Belle Epoque.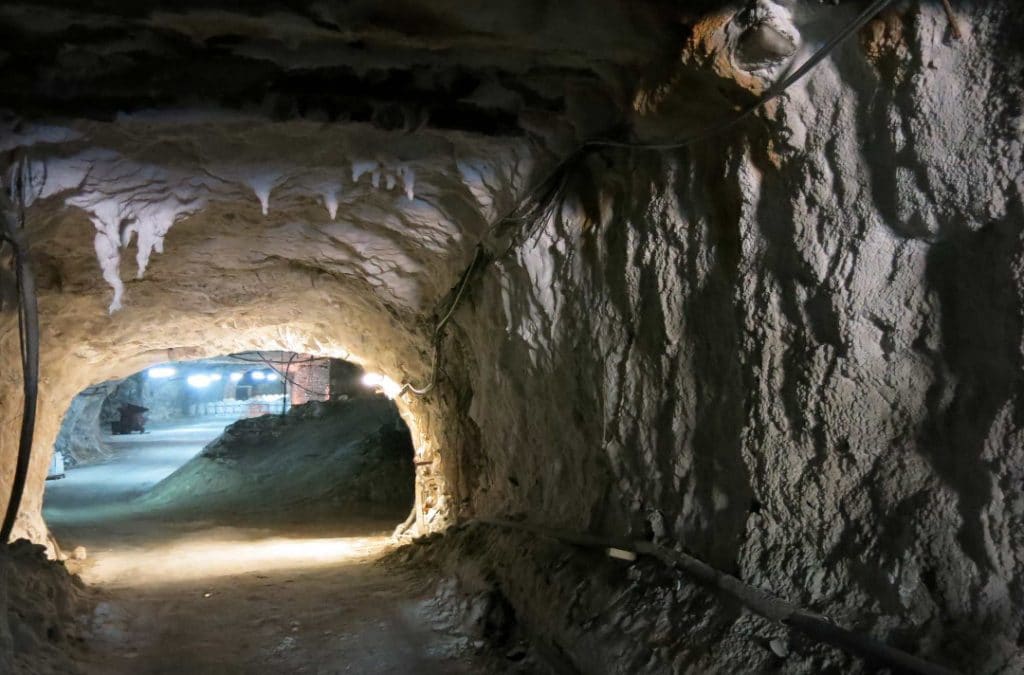 What is the best time to organize an event in Sicily? The months between September and June are perfect, including the winter season thanks to a mild climate that allows you to enjoy outdoor activities like trekking, Jeep excursions on Mount Etna and wine tasting in one of many innovative and organic wineries.
There is no limit to what we can organize here: from ancient buildings with distinctive architecture as your event venue, to activities such as Ferrari and Yacht tours or driving the old and traditional Ape Piaggio… your fantasy is the limit! We are not surprised that Google chose Sicily for their annual meeting for four consecutive years now.
You can easily reach the island thanks to the international airports of Palermo and Catania, and we will be here waiting for you: Italian Special Occasions DMC has an office in Milazzo, and we will be happy to support you with your event in Sicily!
Photo Credits:
Sicilian World Heritage (The Sicilian patrimony made UNESCO World Heritage) – by UNESCO
Museo Arte Contemporanea SottoSale www.sottosale.eu