As 2024 approaches, it is time to plan and find the best solution for creating and executing a stress-free and successful conference. If you are looking for a beautiful event destination and innovative ways to design your congress in a sustainable and memorable way, this article will guide and inspire you with 6 tips to plan your conference in Italy in 2024.
1.Personalised experiences for conference attendees
Human interactions and connecting with the local event destination are vital for boosting the engagement and satisfaction of your event attendees while creating lasting impressions. At Italian Special Occasions DMC & Events (ISO DMC), we create personalised cultural experiences for attendees to bond with locals and their history and traditions. For example, during a company's annual kick-off event in Rome, we organised leisure activities like bicycle excursions and food tours in the city's most ancient and authentic neighbourhoods, even though they were not necessarily on the tourist radar. Attendees, who could choose their favourite leisure activity, were surprised to discover the hidden and genuine side of Rome. These activities also positively impacted the communities that benefited from the small groups' visits.
2.A collaborative approach with stakeholders
Engaging stakeholders throughout the event planning stages guarantees a comprehensive consideration of various viewpoints. Incorporating inputs from the client, attendees, venues, and sponsors can give great insights and help shape well-rounded experiences. For example, at ISO DMC, we organise bleisure activities with the collaboration of museums and/or sustainable venues that help us educate the attendees on specific themes that can be linked to the conference and brand values or mission. We also partner with theatres and composer Lawrence Siegel to provide a one-of-a-kind entertainment experience for conference attendees.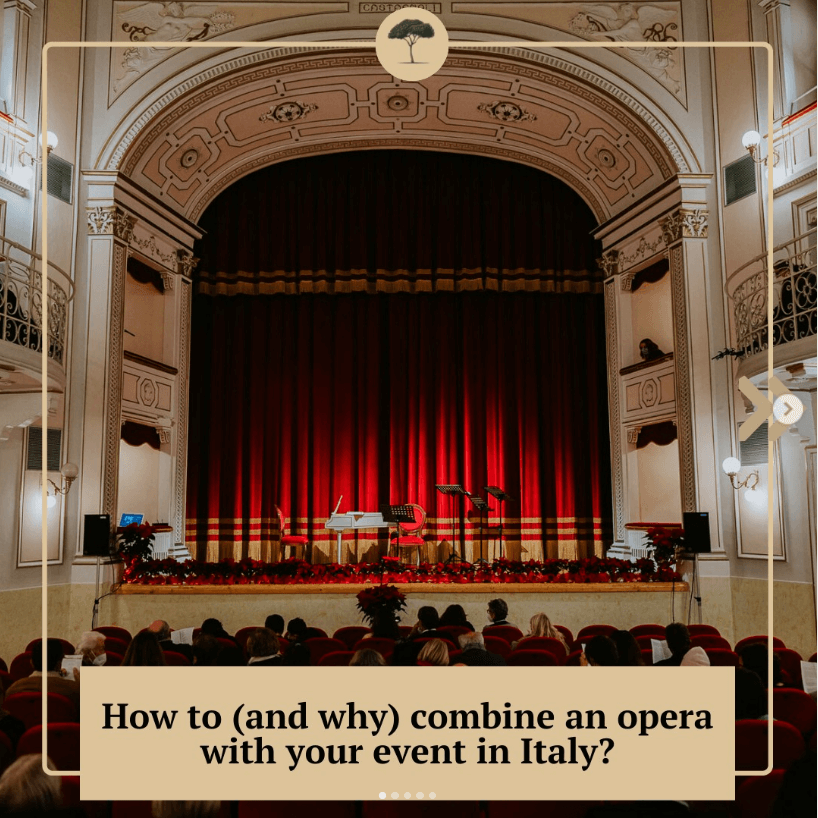 3.Integrate well-being and mental health
Acknowledging the significance of mental health and emotional well-being further elevates your event in the eyes of event attendees and is an excellent thing for your Corporate Social Responsibility. At ISO DMC, we work with sector experts to design specific activities during the conference to balance work and well-being. Examples include yoga and mindfulness sessions, outdoor hikes, and even balanced and healthy menus prepared with local products by specialist chefs.
4.Consider the hybrid element
Travelling on a specific date for your conference in Italy might not be possible for everyone. You can make your event inclusive by blending in-person and virtual elements so that the attendees who cannot travel can join virtual conference rooms during a live stream or with a recorded session. At ISO DMC, we provide technical support to make it easier for our client to deliver the virtual side of the conference.
5.Embrace materiality and sustainability
The materiality approach gets you to analyse the conference goals and stakeholders to determine all the positive and negative impacts (economic, environmental, and social) that the event can have. This is a game-changer to genuinely become a sustainable business and create original, positive impact events. For example, in addition to pinpointing the social and environmental impacts that our conference can have locally, we at ISO use the Business Carbon Calculator for our carbon reporting. We harness all the data we gather in every event to improve our planning in a way that is ever more educated and sustainable based on facts and numbers, not small talk.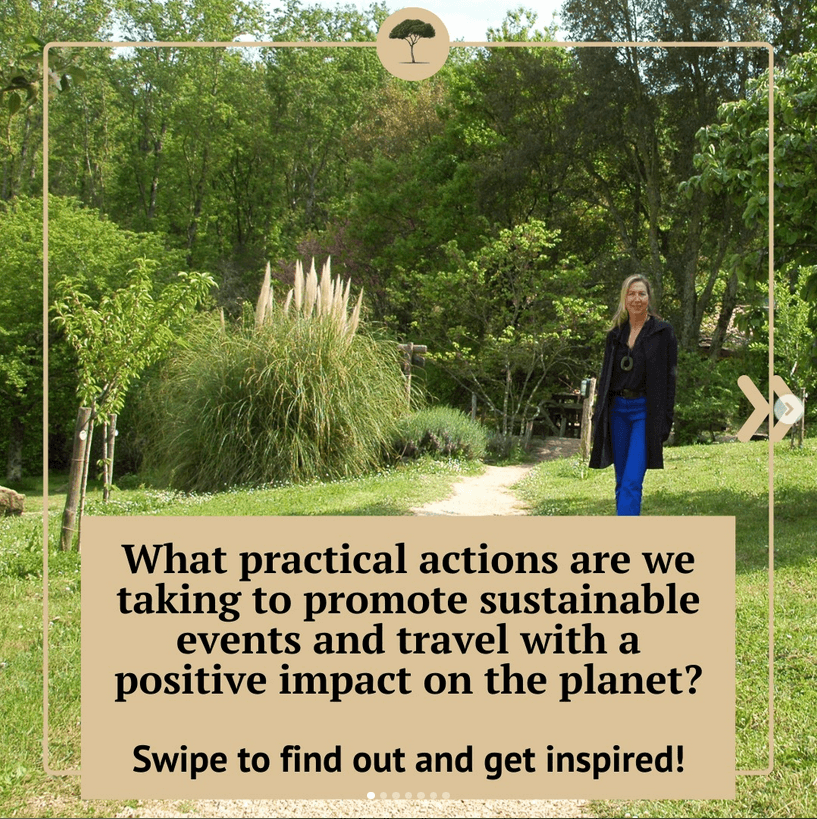 6.Plan ahead
The ideal timeframe for strategising and promoting any event is… as early as possible! This allows you to save costs, choose from a larger availability of suppliers, prepare for potential obstacles, be flexible when considering solutions, and have plenty of time to advertise your event, reducing the stress of planning complex events like a conference. Of course, you can always decide to rely on a Destination Management Company to help you plan your meeting in Italy. Why? Knowing the intricacies of local bureaucracy, managing flawless logistics, creating impactful experiences that reflect and respect local culture, and selecting the best venues and catering services are just some of the things that make it virtually impossible for you to handle every detail personally.
---
Plan your 2024 corporate event in Italy with Italian Special Occasions DMC
The moment has arrived to secure your extraordinary occasion in 2024! We intentionally limit our annual event engagements at ISO DMC, guaranteeing an undivided focus on each client.
Our commitment allows us to provide an unparalleled and cherished service, ensuring every event attendee experiences a sense of importance and uniqueness.
Reach out to us today, and let's embark on a collaborative journey to explore your visions and requirements!