The 'Si Dice in Italia' itinerary is one that I'm truly proud of creating alongside my amazing team. Here at Italian Special Occasions, we are passionate and driven about the beauty, elegance and cultural worth that Italy has to offer. We are often tenacious in our approach to educating and empowering our clients about the value of our experiences and events. Italy is like no other place in the world and it offers so much for travellers and professionals alike.
Today I take some time out of my busy schedule to remind myself why we do what we do. We're here to gift the magic of travel to our clients. We're here to offer up escapism and a new way of thinking. We're here to stop time and encourage you to pause, reflect and reminisce. As busy professionals, we also understand the importance of self-compassion alongside team spirit. We're here to support you with taking some time out so that you (and your colleagues) can then have the fuel to move forward, be inspired and innovate for the future.
When it comes to the 'Si Dice in Italia' itinerary, there are many delightful venues along the way and maybe too many to choose from! I'm here to handpick the venues that provide the most warmth, practical benefits and originality.
How did it all begin?
A year ago I met my wonderful friend Lawrence Siegel, a great American Composer who is simply in love with all things Italy. We certainly had lots in common from the outset! We were drinking a glass of wine with his beloved wife (Gay Morris, who is a very talented painter) when he told me about his new Opera: "Si dice in Italia". He called it a love letter to Italy. I was instantly captivated and I adored the idea of romanticising the affection we all have for our remarkable country.
I read the script and it spoke to me on so many levels. I was instantly pulled into a world of fascination, curiosity and admiration. I fell in love straight away, because it was an instantly playful but thoughtfully passionate way to showcase Italy's identity.
In the Opera, Larry Lawrence reveals the true identity of the Italians in a sublime way. He boldly and sincerely narrates the experiences of the people he interviewed during his 40 years back and forth to Italy. It is simply an unforgettable and unique showcase! This Opera reveals how Italy is seen and loved from all around the world.
The Si Dice in Italia itinerary
When Lawrence came up with the idea of creating an itinerary that revolves around the Opera, I was so excited! I thought that it would be a really special way to close a year and welcome a new one. Also, I just loved his approach to storytelling and the promotion of a new way of travelling where culture, beauty and art are the protagonists. That's when the Si Dice in Italy itinerary was born.
We, at Italian Special Occasions, feel honoured to be part of this beautiful and charming adventure. All the participants will have the unique opportunity to access the very first debut of the Opera Si Dice in Italia (part of the programme of Morellino Classica Festival). This will take place in a unique venue; the beautiful Theater of Scansano. Inspired by the beauty of Scansano Theater, we chose all the venues very carefully as we wanted them to appropriately celebrate Italian culture, history and identity through the lens of Italians themselves and the Opera at 360 degrees.
So, what are our favourite venues included in this alluring itinerary?
Spanish fortress in Monte Argentario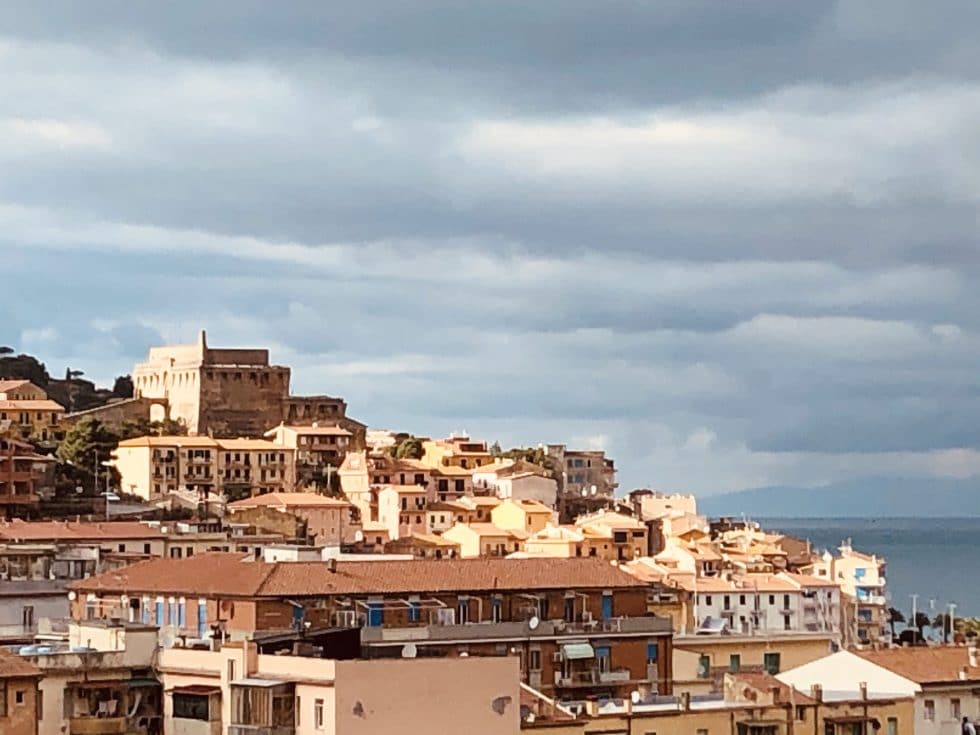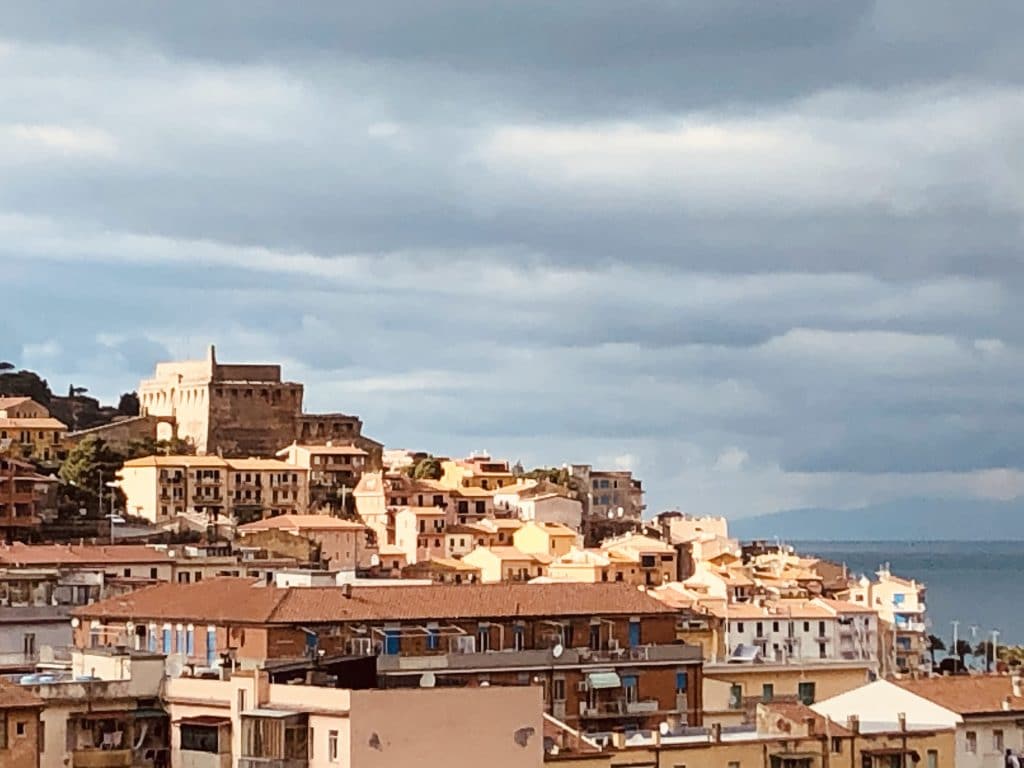 This remarkable fortress is truly the epitome of charm and elegance. It was built in the 16th century to defend the town and the port from periodic pirate raids. Why did we choose the Spanish fortress? Besides being a unique architectural masterpiece, inside you can admire Etruscan Roman artefacts found between the Giannutri and Giglio Islands. This includes fascinating tools and documents that tell the ancient crafts of shipwrights, craftsmen who for millennia have been moulding wood to transform it into hulls.
The visit will be a special one and even includes charismatic real-life storytellers who share legends and anecdotes from the past. I especially love this part of the itinerary!
Tenuta Ammiraglia
If you get inspired by history, then this is the place for you! We love learning more about Italian history and there is always so much more to learn, we surprise ourselves all time. The history of the Frescobaldi marquises begins more than 100 years ago. It is deeply linked to the political, economic and social history of Tuscany. I have come here time and time again and it constantly inspires me to learn more.
In medieval Florence, the family had a lot of influence on the area and the economy as bankers. They started their wine business in 1308 and during the Renaissance, they became patrons of important artworks. Their bottles filled the cellars of the Court of England between the fifteenth and sixteenth centuries. Their archives retain traces of relationships and commercial contacts with the workshops of artists such as Donatello and Brunelleschi. It is said that there was also a barter exchange (works of art for wine) with Michelangelo Buonarroti. Today, Frescobaldi is the main producer in Tuscany for prestigious wines. Great freshness and flavour are what characterise these wines, thanks to Maremma's dry climate and its proximity of the sea. Ammiraglia Frescobaldi features a fascinating cellar and is a temple of design. At the heart of all of this is the quality of production and respect for the surrounding environment. Why? Because they brought innovation and ancient techniques in the territory of Maremma.
Castagnoli theatre
This is truly a vibrant venue! On the tour, we will take you to the "Castagnoli" Municipal Theater in Scansano. It is one of the most significant and exciting examples of Liberty-style architecture in Tuscany. Here you will be proud and honoured to witness the opera "Si Dice in Italia", a love letter from Lawrence Siegel to Italy and its people. This is one of the most impressive, inspiring and emotional shows I have seen. I highly recommend it!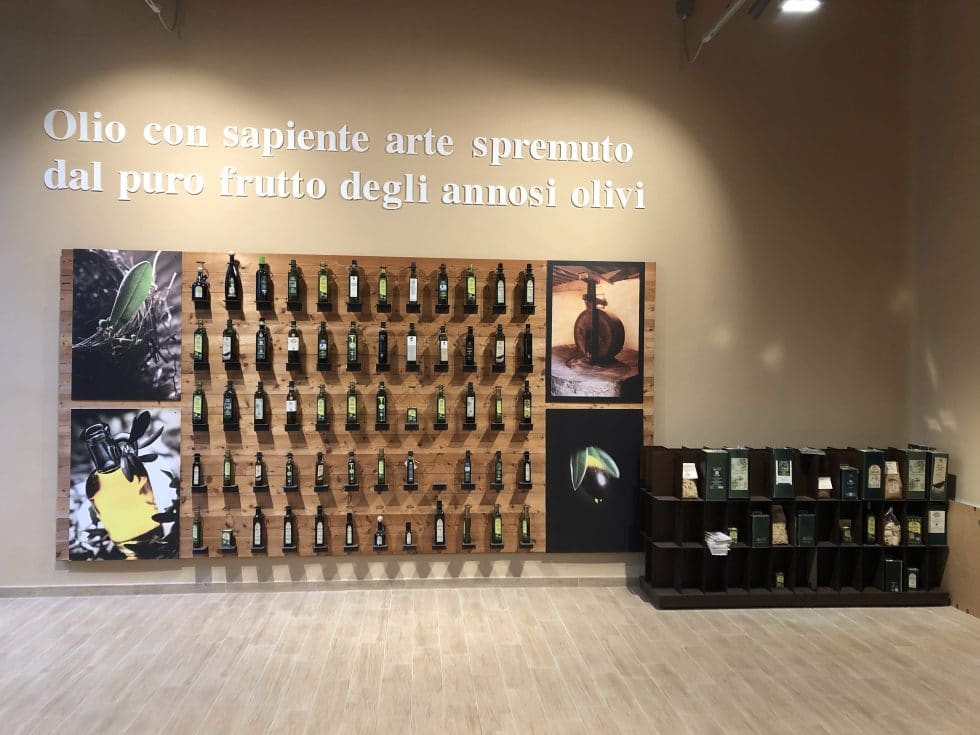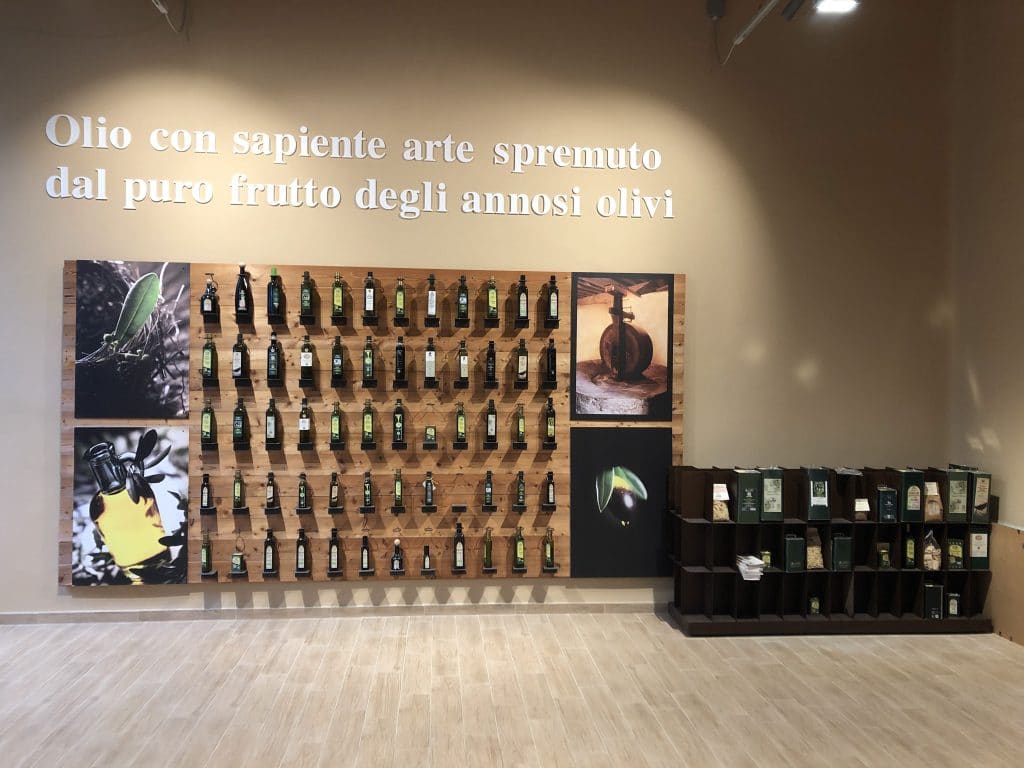 Close to the theatre, there is the 800 "Palazzetto" where the group will taste two of the most important and talked about Italian products: WINE AND OIL. This space is a unique historical showroom excellent for meetings, presentations and product launches. This is truly a special place to showcase your business
Fattoria del Colle
This venue is one of our favourites across the Italian land! This place is like something from a Hollywood movie. Enjoy all the glory of a sixteenth-century farm with an ancient history and a small village miraculously preserved over time. It doesn't sound real, does it? But it is! I really enjoy this area as it brings me so much calm and joy. You simply can't escape the feeling of harmony and warmth for the world.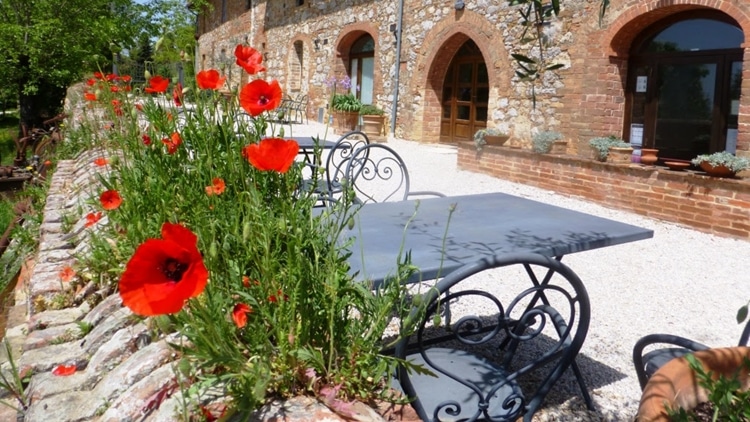 Experience the thrill of reliving a thousand-year history by staying in the houses of the ancient farmers that have been converted into beautiful apartments. It is said that in 1700s, the Grand Duke of Tuscany, Pietro Leopoldo, secretly met with countess Isabella in one of these apartments.
In the oldest part of the farm there is an underground cave that contains a very precious collection: the antiquarian bottles of Brunello di Montalcino. You will have the opportunity to taste this legendary wine here, immersed in the beautiful Tuscan countryside, in the production area of the ​​Chianti and Orcia wines.
---
In conclusion
I hope you've enjoyed this time travelling tour! There are simply so many beautiful places and spaces for us to explore in this area. I'd be delighted to discuss these venues with you in more detail and work together to create an extraordinary experience for you and your colleagues.