In search of the perfect art-holiday destination? Consider Italy – an icon of painting, design, sculpture, and craftsmanship. Italy's giants include Caravaggio's paintings, Murano's glassware, Giotto's frescoes, Como's silk, and Ancient Rome's triumphal arches.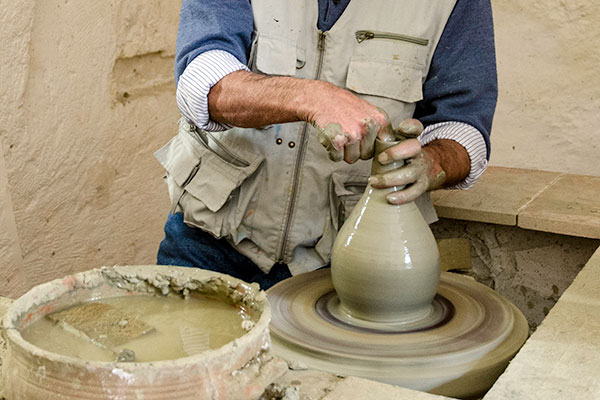 At Italian Special Occasions DMC & Events, our cultural itineraries and art tours of Italy are memorable and unique.
What makes us different?
From North to South, Italy's extraordinary artistic heritage has shaped a country where no two places look alike. Fans of fine art, design, and artisan handicrafts can best experience Italy's artistic heritage on art tours and painting holidays that incorporate authentic, local cultural experiences.
We team up with professors, historians, and local artists to craft vacation experiences where art is the protagonist.
Meet with local artisans whose skills have been passed from generation to generation. See glassblowing in the Veneto, take a ceramics class in Sicily, or try hemp weaving in the Aosta Valley.
Our art professors will introduce you to Rome, Venice and Florence's most offbeat artistic gems.
Work with terracotta in Tuscany, craft a violin in Cremona, or have a Tuscan "Calzolaio" teach you how to make footwear in Florence. Many of our workshops can be adapted for team building.
See fascinating archaeological treasures in Tuscany and Sicily – or visit churches rarely seen by tourists to learn ancient fresco techniques.
Let us send you to Italy's best local art festivals and Arts & Crafts shows.
Whether you're interested in de Chirico's artworks, Vietri sul Mare's ceramics, Tuscany's marble, Raphael's portraits, or Burano's lace – we can create your dream artistic tour of Italy.


Find tips and fun facts on Italy's regions here:
We're here to help. Read on for more tips on art travel in Italy.
Italy is the land of art and wine bonanza, a paradise for foodies and art lovers. Regions such as Tuscany and Piedmont pop immediately in mind, thanks to the "wine shires" of Chianti and Langhe, and to the cities of classic and contemporary art like Florence and...