As a wedding destination, Italy is brimming with old-world, Mediterranean charm. Its best wedding venues however are often concealed among ancient olive groves and sunny vineyards, along azure coastline, beneath Alpine peaks, and atop Etruscan hillsides.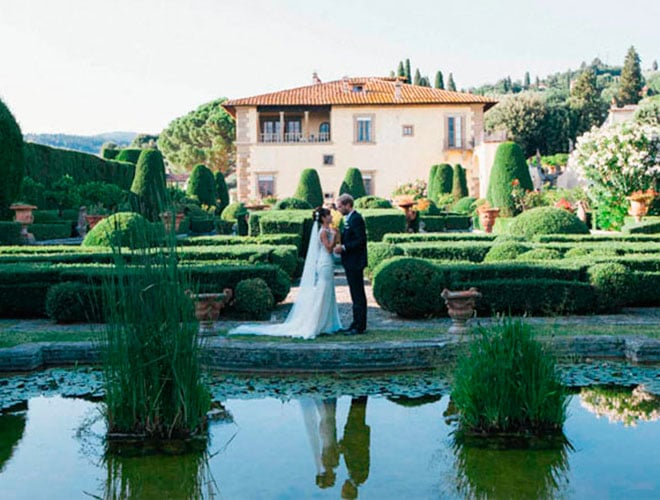 "Let our passion for tradition and beauty help you discover Italy's most inspiring wedding venues."
Best Venues
Are you in search of unique wedding venues in Italy? We can help. Every year our team scours Italy's most beautiful regions for wedding venues that aren't overrun with mass tourism, respect local traditions – and offer a fresh, seasonable approach.
Whether you're interested in wedding venues in
Tuscany
Liguria
Sicily
or elsewhere
rest assured that we are regional experts and solely partner with exceptional properties and local suppliers.
Our wedding events tell a story of love and commitment, against a magnificent backdrop of Italy's most beautiful landscapes.
Discover offbeat regions of Italy that might meet your requirements in terms of charm, season, budget, accessibility, suitable guest accommodation, and local activities.
Our wedding planning team will accompany you throughout the booking process including contract negotiation, deposits and payment deadlines.
You and your guests will delight in the sights, tastes, songs and fragrances of the real Italy.
A rooftop terrace overlooking Venice's canals. The vineyards of Montepulciano. The gardens gracing Rome's ancient Appian Way – there's no limit to storybook venues we can propose.
We're here to help. Read on for more tips on destination weddings in Italy.
Are you dreaming about an authentic destination wedding that provides you and your guests with one of the most powerful, rewarding and memorable experiences ever? There are many wedding agencies that promise you just that, and picking one is not an easy task. After...
read more