With homeworking becoming more common during the Covid-19 pandemic, the concept of "workation" has emerged in the world of tourism. But especially in 2021, we at Italian Special Occasions DMC & Events have noticed a shift in the kind of work-vacation that people are looking for in Italy. In fact, many of our clients – from both the leisure and MICE sectors – have asked us something along these lines:
"Where can we go in Italy this summer without being in crowded places? We want to feel safe, be able to work from an inspiring location while discovering beautiful places in the free time."
Are you also looking for something different or trying to make up your mind on whether to book a workation in Italy? Here are some thoughts on why it can be a fantastic solution for your wellbeing but also in the battle against overtourism!
The benefits of a workation for your wellbeing
We believe that an untraditional office space can be a good alternative for many. After all, if you can work from anywhere, why not work from a wonderful, different destination with all the comforts of your home? Italy is full of amazing places that provide the ideal work-life balance, boosting your productivity and well-being in countless ways.
Imagine yourself waking up in the early morning somewhere in rural Italy. After a typically Italian, slow and delicious breakfast at the local bar or in your holiday home, it is time to get some work done. Perhaps you can set up your remote workstation in the garden, where the orchard provides a soothing view and a delicate scent of citrus fruits!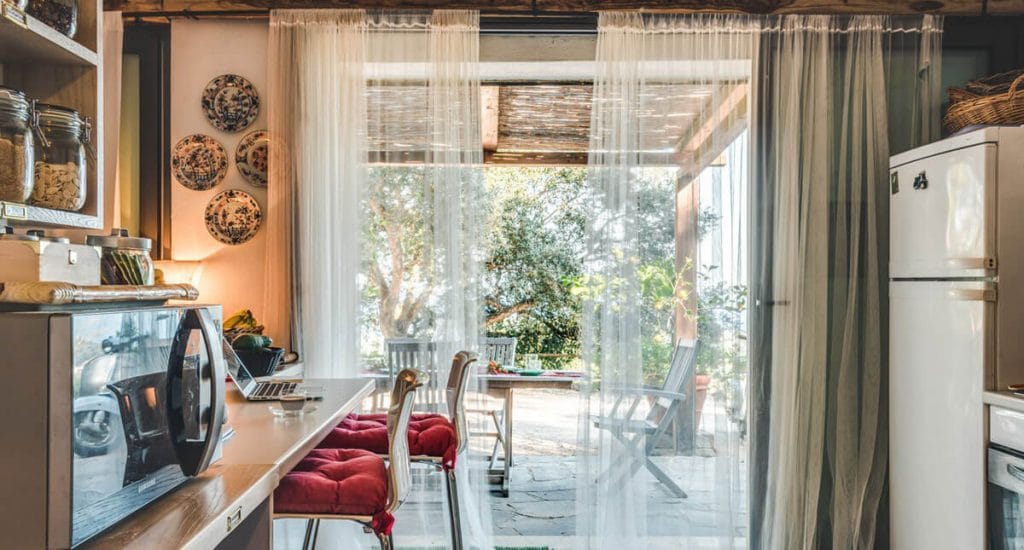 During your free time, you can go visit ancient sites or museums, attend cultural events or cooking classes. The mix of balanced remote working and leisure activities in an unknown destination is simply perfect for a stress-free, inspiring and productive workation.
Sure, if it's your first time working while on holiday abroad, it might take a couple of days for you to get adjusted. But the ability to reinvent one's workplace is yet another enriching and rewarding experience for any manager or employee.
Learning from summer 2020: the workation as a vaccine against overtourism
At Italian Special Occasions DMC & Events we believe that workations can help fight overtourism, especially in the light of what happened in summer 2020. Even though there were protocols to be followed, many acted as Covid-19 had ended, and the result is that overtourism happened in some popular summer destinations across Europe.
Summer 2021 was very different for at least two reasons. One is that we have had to face a second year of lockdowns, something that has led many to take a more conscious approach in their upcoming travel plans. The second reason is that now we have vaccines against Covid-19. As of 19 June 2021, 54.3% of adults in the EU have taken at least one dose, while 30.4% have taken the full vaccination (data from the COVID19 Vaccine Tracker by the European Centre for Disease Prevention and Control). Most of us finally feel that we can slowly start to live again like we did prior to the pandemic. And the concepts of Slow Travel and workation are part of this transition back to normality, although we hope that they are here to stay as a way of living and not as a temporary trend.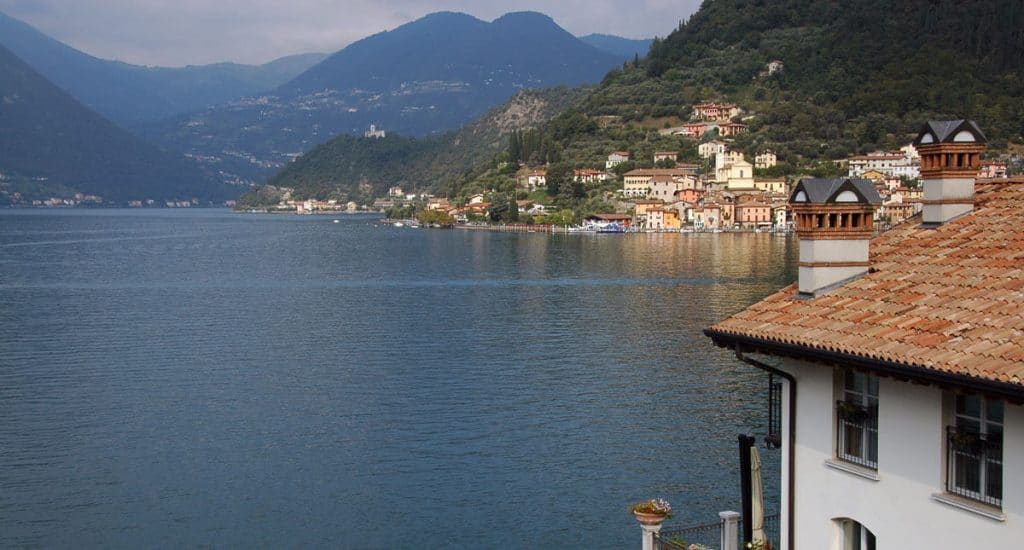 The workation inherently embraces Slow Travel, as you have to balance work and vacation in a way that keeps you focused, inspired and without feeling any stress. It also leads travellers to choose destinations off the beaten path, where they can enjoy wide open spaces, tranquillity, and no crowds. This is great for sustainability and responsible tourism, as more travellers are willing to explore new destinations that are not typically associated with summer, such as rural areas, mountains, lakes and art cities. If tourism flows are managed correctly throughout the seasons, we can avoid overtourism and guarantee a sustainable system for famous and unknown destinations. For more on this concept, read this post: "Enough with overtourism: the example of (un)educated travel in Rome".
Although this article focuses on summer, another point in favour of a workation is that it embraces Seasonality. In fact, you don't necessarily have to travel in a precise period of the year, but you have the opportunity to stay longer in your chosen destination, savouring it slowly and possibly in different seasons.
Italy 2022 Workation Destination Ideas
Did you know that Italy has 55 UNESCO World Heritage Sites, and that more than 60% of these are in small villages that are rarely considered by tourists? Most are fantastic options for your next Italian workation off the beaten path.
We have picked two inspiring work-holiday destinations that are part of our 'Beyond Italy' series of itineraries and experiences…
RURAL UMBRIA BETWEEN FLAVORS & MOVEMENT
Umbria is Italy's green heart, yet not very known abroad. This region is full of beautiful rural landscapes, lush forests, picturesque hamlets and lovely lakes where you can bathe. One of our favourite itineraries includes a combination of activities that are healthy for your mind, body and soul. Yoga, meditation and cycling are alternated with cultural visits and the tasting of the simple yet rich local cuisine, full of traditions and surprises.
What activities can you enjoy around Umbria after work? Here are some of the experiences included in our 'Beyond Italy' proposals:
Visit the village of Deruta, an ancient production centre of quality handmade ceramics.
Cycle between the century-old olive groves of Spello and taste its extra virgin olive oil in a wonderful oil mill.
Do yoga and meditation with an expert coach in unique sites, such as hermitages tied to history, nature and religion.
Join a local fisherman on a tour of Lake Trasimeno and enjoy a delicious lunch with fresh fish.
RETREAT WITH AN ARTISAN IN MILAZZO
Yes, the beaches of Sicily are a summer hotspot. But summer is not all about the beach! And we have the perfect example of responsible tourism off the beaten path. The city of Milazzo might be known as the departure point for excursions to the Aeolian Islands, but it's a surprising destination full of history and charm. It's also home to many talented and creative artisans, maestri behind the famous "Made in Italy" and guardians of ancient skills and trades.
This is where one of our 'Retreat with the Artisan' proposals takes place. We created it for our leisure branch Creative Italy, founded in collaboration with our partners at Studiainitalia. And it's just perfect for your workation in Sicily for three reasons:
You get to work from selected venues that have an ancient history and wonderful gardens. The stay in itself is simply inspiring, whether you are working or relaxing.
You get to travel slowly and explore the hidden gem of Milazzo, founded by the Greeks in 716 BC and praised by Homer for its beautiful landscapes.
You get to learn the value of time, quality and dexterity by joining an artisan in daily workshops. Imagine being able to create a Roman mosaic by the time your Italian holiday is over… simply unique and rewarding!
To learn more about the 'Retreat with the Artisan' and its detailed programme, contact .
Get in touch to plan your next Italian holiday, workation or event
If you are intrigued by Italy as a travel or event destination, please get in touch with us! We will be happy to guide you with tips on Seasonality and on safe, authentic itineraries with Beyond Italy. You can reach us via email , phone +39 0564 813 473 or WhatsApp +39 329 769 2116.