The stop that the Covid-19 pandemic has forced on all industries, including the events and travel sector, has given us the opportunity to partake in very interesting and constructive initiatives, as well as to launch new projects on our own.
Earth Day & Heritage Paths
On 22 April 2020, in occasion of Earth Day, we joined a global Twitter chat with hundreds of other event professionals from around the world, including IMEX, IBTM and Positive Impact Events. The goal was to discuss the role of events in achieving the UN Sustainable Development Goals (SDGs). In our case, we focused particularly on how to make human settlements sustainable and to protect local traditions and the environment, giving tangible examples through one of our latest projects called Heritage Paths. You can view the Summary Report and Results here.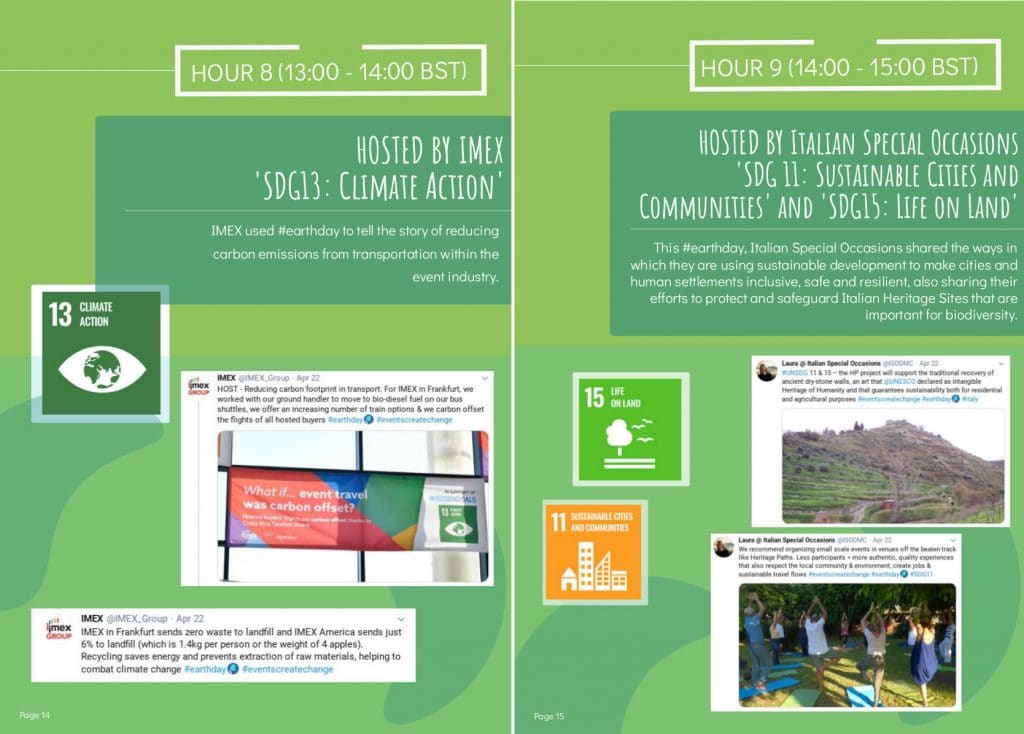 Heritage Paths is a network of virtuous venues in abandoned hamlets that we will recover sustainably, starting from our two pioneering properties in Sicily: Feudo San Pietro and Borgo Storico Pantano. Both are in the Messinese territory: the former is on a plain just 2km away from the sea in Milazzo while the second in a valley in Rometta. These two historical places were saved from the building speculation of the 1960s. To this day, they remain authentic, sharing the identity of places that were abandoned for different reasons, but whose charm remains unrivalled. We will bring them back to life completely with the activities of Heritage Paths, by celebrating local territories and human experiences, recovering their identity through their history.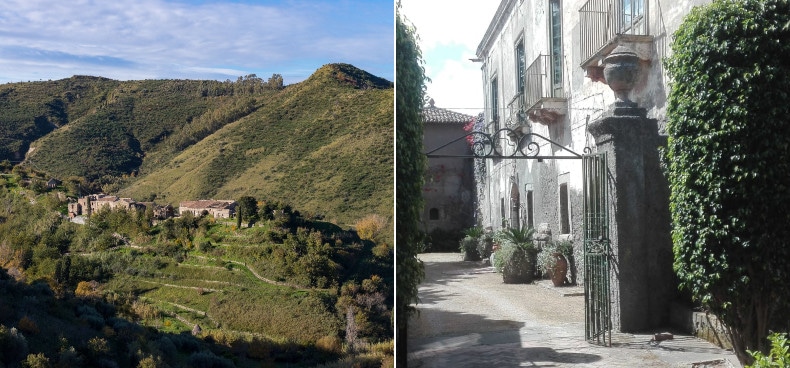 Some examples of how our initiative will help to reach the UNSDGs include the use of original or recycled materials in the renovation works; the restoration of ancient systems used to collect rainwater and use it rationally for daily life & agriculture; the traditional recovery of ancient dry-stone walls (UNESCO Intangible Heritage of Humanity) to guarantee sustainability both for residential and agricultural purposes; and the creation of responsible heritage tourism and jobs for the local community.
ITALYLEADSTHECHANGE video interviews
"A great musician is not someone who plays louder, but someone who listens more to the others, and from there problems become opportunities".
These beautiful words were pronounced by Italian composer, pianist and conductor Enzo Bosso, who recently died after a long struggle with an illness. They perfectly summarize the meaning and objective of #italyleadsthechange, the initiative that we have launched during the lockdown. It consists of a series of unusual interviews with the protagonists of cultural events, innovative hotels or historic venues located in overlooked or unknown destinations, with wine experts, locals guides, and more.
What do all the interviewees have in common? They, just like us at Italian Special Occasions DMC, want to share positive thoughts for the restart and on how to make things better than they were before. We wanted to listen to them and give them a voice, sharing their thoughts and initiatives with our audience: we were amazed by the encouraging feedback and the amount of energy! We are all committed to a new approach that is more about quality rather than quantity; to protect Italy's heritage by valuing experiences in an educated way; to develop destinations in a sustainable manner.
Through our chats, it has become ever more obvious to us that – while CSR is essential – ISR will become a fundamental part of events and travel. Have a look at our #italyleadsthechange interviews here, which include an exchange with the Music Director of Morellino Classica as an example of a cultural outdoor event with inspiring thoughts and solutions.
The new "Normal"
Our work has never stopped in the past few months. Instead, we have been focusing on new event destinations, on how to deliver our tailor-made services and authentic experiences for Events and Incentives as well as Private Travel. We can summarize our work with three words: Sustainability, Responsibility and Seasonality.
Sustainability – We have a new type of Incentive that combines nature and culture in places that are off the beaten path but easy to reach. For example, from Rome you can easily travel to the beautiful area of Maremma in southern Tuscany, where to visit art cities like Pitigliano and Sovana, or wineries that mix tradition and innovation. The large spaces and pristine nature are ideal for events without problems of distances imposed by the Covid-19 measures. Other great examples are the regions of Basilicata, Sicily, Calabria and Apulia, where we have been working with our suppliers to organize authentic and memorable incentives and team building experiences that comply with "the new normal".
Responsibility – The future is in our hands: we have a great responsibility to re-start in the most correct way. It is important that you trust us and let us guide you to discover Italy in a fair, safe and sustainable way, so that heritage and experiences are used but not consumed, rather they allow us to enhance and protect the territory. Your ideas, combined with our deep knowledge of the territory, will translate in an authentic and memorable experience in Italy – whether it is for an incentive, team building or just for a special occasion.
Seasonality – Ever since our foundation, we have always promoted the concept of Seasonality. We have always believed in the idea that traveling in places off the beaten path and in the off-peak season provides us with a more authentic, real experience. While we had seen some changes in this direction before, it looks like the Covid-19 situation has accelerated the process, as more people will value traveling in uncrowded places and regardless of the peak season. We think that this type of respectful travel is the way of the future and we will keep working on proposing the best region-season combinations to give a unique twist to your events.
These concepts are paramount to the restart of our DMC & Events Company. We look forward to welcoming our future clients and delegates in Italy in all safety, with the usual enthusiasm, creativity and professionalism that distinguishes us!