As of July 2021, many companies around the world are still focusing on virtual and hybrid events. At Italian Special Occasions DMC & Events, we believe that technology has helped and will always be a powerful tool in event management… but we also think that virtual events will never be able to replace live experiences.
We would like to share 10 options for live and hybrid events that we can safely organise in autumn and winter 2021.
But why choose Italy in the current climate? If you have missed our recent blog posts, discover why Italy is a top MICE destination in 2021 and also a great option for workations and bleisure.
The following are incentives, meetings and corporate retreats that we have already managed in the past, and that we can safely plan in 2021. Our aim is to inspire companies and their employees to restart again with a cultural and sustainable twist!
1. Managers Retreat in Piedmont
We reserved a beautiful property exclusively for a group of 30 key managers in the Langhe-Roero area, which is a UNESCO World Heritage Site in Piedmont. Accessibility here is good thanks to many connections through Turin and Milan.
Our internal coach designed original team building experiences for the group, weaving the company's objectives with local cultural activities. Examples included truffle hunting and wine tasting! We also mixed team building meetings in the Castle of Grinzane Cavour with outdoor leisure activities like biking and a tasty picnic next to the vineyards.
2. Rewards Meeting in Rome
This is perfect for companies that want to reward their teams after the challenges of the pandemic. A group of up to 50 delegates can join bespoke painting workshops created by our internal coach to motivate them. Possible topics include: how to face changes and challenges, enhance leadership, and improve self-knowledge.
The meetings take place in the amazing Chiostro del Bramante, a historical venue in Rome that also hosts a museum and is the perfect source of inspiration. We can easily create a hybrid event with this type of innovative painting workshops by Italian Special Occasions DMC & Events.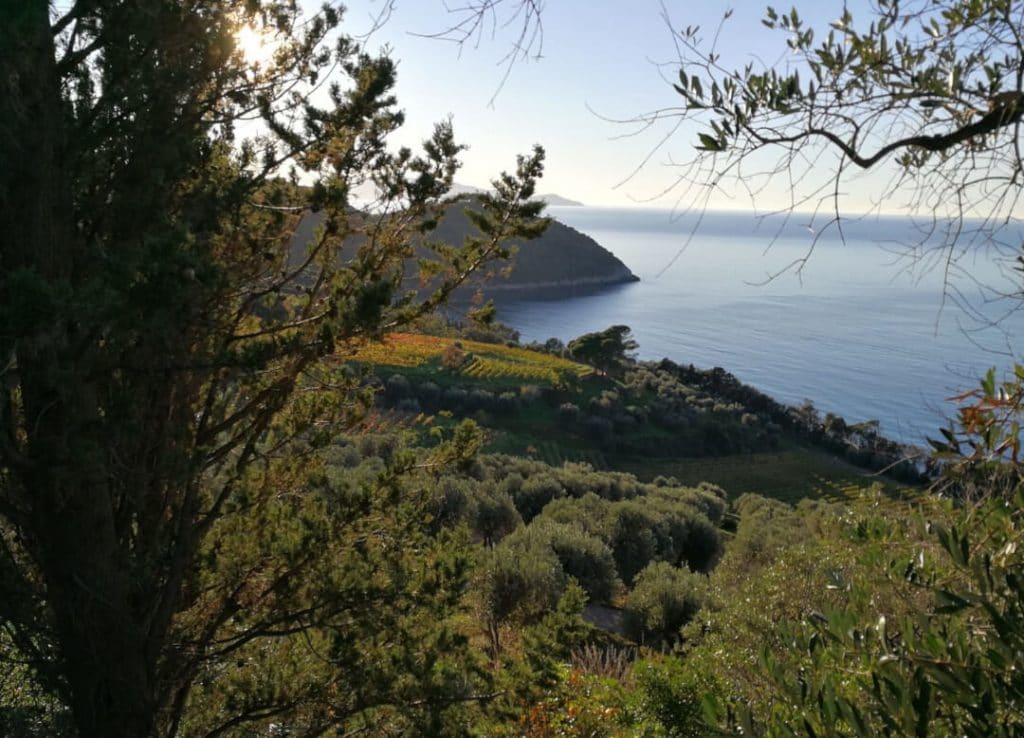 3. Bleisure in Maremma Tuscany
This option is great if you want to choose the famous region of Tuscany as your event venue, but also want to go off the beaten path in 'Maremma'. The area is accessible thanks to the nearby airports of Rome Fiumicino and Pisa Galileo Galilei.
Here your delegates can alternate work meetings and leisure activities with an eye on the environment and wellbeing! Examples of bleisure activities we organised in the past include yoga and mindfulness in the botanical garden of Porto Ercole; a historical trekking tour to learn about the unique State of the Presidi in the Argentario Promontory; and sailing around the Silver Coast.
4. Winter meetings in Taormina
Your top managers and delegates will love to explore this beautiful Sicilian gem without the summer masses. Taormina has an excellent infrastructure to host meetings (including hybrid events), is easy to reach thanks to the Catania-Fontanarossa Airport, and is the perfect location to mix work and leisure.
One of our favourite programs involves business meetings in the mornings, a traditional lunch in an unusual place where delegates can network, and leisure activities in the afternoon such as hiking on Mount Etna and exploring archaeological sites. It's the perfect recipe to balance work and wellbeing!
5. Urban corporate retreat in Milan
This is a great option for companies that don't have too much time for their corporate event in Italy. In fact, Milan enjoys great transport connections to Europe and the world, and is a strategic base to easily and quickly move around northern Italy.
In the current climate, we think that Milan can be the perfect setting for an event with up to 200 delegates. Meetings can take place in the hotel, while we propose a variety of leisure activities that delegates can sign up to according to their taste and interest. Small groups of up to 8 delegates are formed, so that they can enjoy the experiences between Milan and the nearby lake regions. We like this format because it avoids creating large groups; instead, small groups do not have a negative impact on delicate places like Lake Como. Also, delegates can use the great train system to move around, avoiding the use of big buses that pollute and stay stuck in traffic.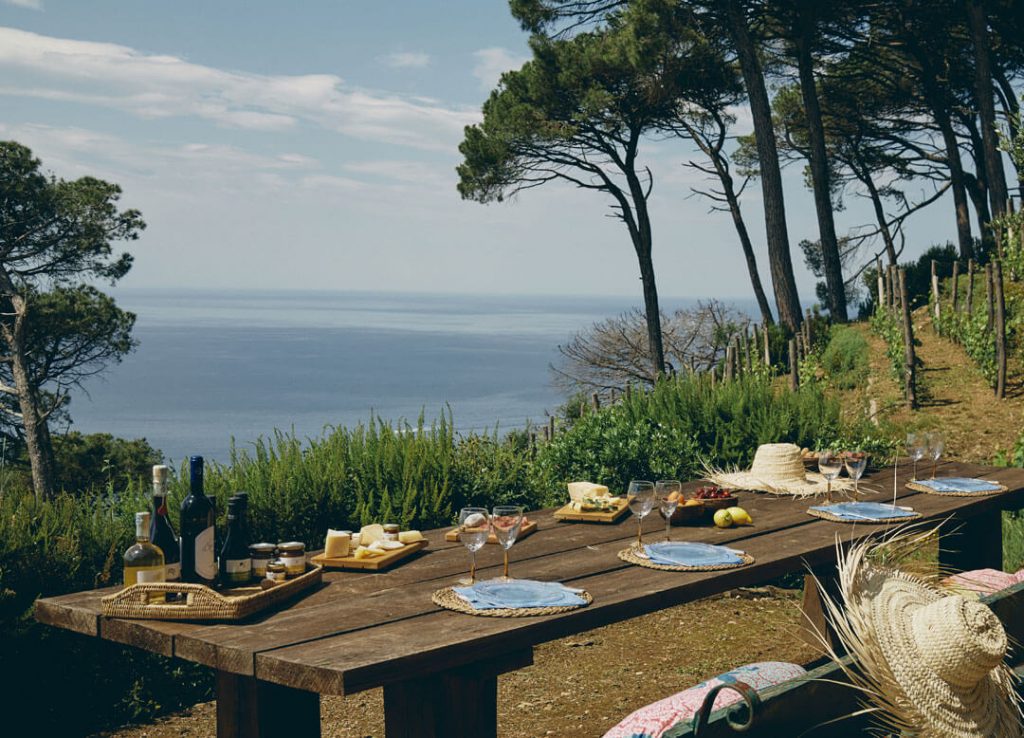 6. Sustainable incentive trip in Liguria
Italian Special Occasions DMC & Events has conceived many "insider experiences" that take your delegates beyond Portofino and Cinque Terre. This is a wonderful option if your company wants to embrace sustainability in the Italian Riviera.
Our incentive trips involve nature, local cuisine and traditions with the aim to guarantee wellbeing for your group and sustainability for the chosen destination. For example, your delegates stay in an eco-farm where they learn about the recovery of abandoned lands and ancient cultivation techniques. They also get to harvest crops and enjoy homemade farm-to-table cuisine! Despite the venues surrounded by nature, we can still organise hybrid events here.
7. Kick-off meeting in Sicily
The island is a wonderland for events surrounded by nature, history and cuisine, the perfect combination for your company to start the year or reward employees. The Aeolian Islands are one of our favourite locations for a small kick-off meeting for up to 14 people. Why? Because we can organise a unique company retreat in Salina, known as the greenest and the most fertile of the islands, famous for the views, capers, and its sweet Malvasia wine!
This is also the perfect destination for a small number of managers who must work in a stress-free environment, or to reward employees who reached the company's objectives.
8. Team building in Umbria
Do you want to plan an event in a city while being close to nature and culture? Perugia is the charming capital of Umbria, Italy's green lung. It's the perfect destination for a team building program that takes place between historical palaces, nature reserves and museums.
In the past, we divided a group of 100 delegates in small subgroups and had them engage with a variety of experiences. Our coach designed the activities to maximize the result of the team building while allowing participants to explore the territory in an authentic way. Examples include sailing with a fisherman on Lake Trasimeno, attending a pottery workshop with an expert artisan, and picking olives in a century-old olive grove.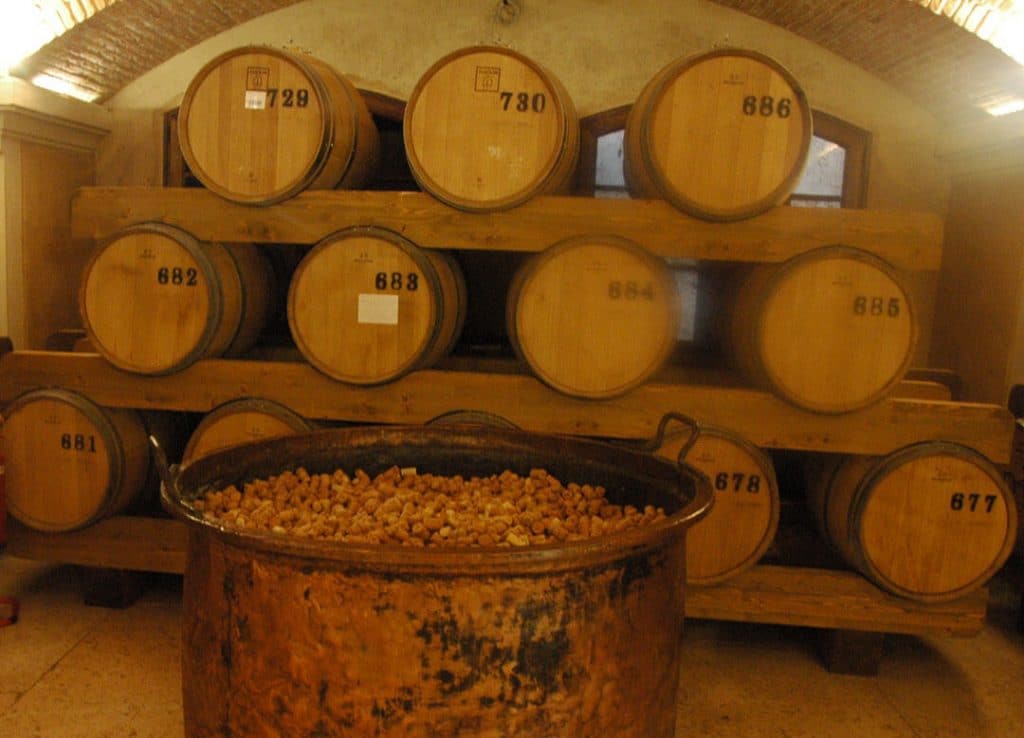 9. Leadership offsite in Franciacorta
Franciacorta is the homeland of the 'bollicine' (literally small bubbles), or some of Italy's most renowned sparkling wines. Set in Lombardy, the area has a wonderful infrastructure for an event with up to 100 people.
And this is why we chose Franciacorta for a 5-day leadership offsite event in the past. Participants had three days of meetings, followed by two consecutive days of wonderful leisure activities. They visited respected distilleries and wineries, sailed on Lake Iseo, and cycled among the vineyards. Combining work and leisure in different settings not only rewards your employees but also boosts their creativity and creates loyalty to the company.
10. Virtual Team Building Experience
Are you still not ready for a live event in Italy but would like to plan something in the Bel Paese anyway? At Italian Special Occasions DMC & Events we are about to present our new and unique virtual experience! Its aim is to connect, inform and reward people worldwide, incentivising employees to embrace sustainability, culture and travel with a fun and tasty activity. For more information, please check out the Virtual Team Building brochure here.
Do you need any help? Get in touch with us
Contact us for more information: we are always happy to discuss your ideas and to apply our creative and flexible solutions!