In 2016 we had the pleasure working with the leading technology provider LS Retail and organising their annual event conneXion Rome.
LS Retail is a world-leading provider of all-in-one business management software solutions for retail and hospitality companies of all sizes. For over two decades, LS Retail has been developing market leading software solutions that are currently used by retailers and restaurateurs across 120 countries, with support that exceeds 200 certified Microsoft and LS Retail partners in over 70 countries.
For this event we set for ourselves the goal of designing, planning and executing an event that would be powerful, memorable and impeccable in the details.
The brief
Italian Special Occasion DMC was asked to organise conneXion Rome, LS Retail's own international conference and expo dedicated to retail and hospitality businesses, reuniting LS Retail's partners from all over the world. We were tasked to plan, coordinate and supervise the logistics of the entire event. This included venue finding, catering, awards dinner, corporate party, event technology and leisure activities.
Key objectives
Client's objectives were to share tricks, tips, and key insights on sales processes, new technologies and best practices. Attendees came from all over the world, therefor it was important to have an airport nearby and opportunity for delegates to travel easily by themselves in the city.
Solution
Ultimately, the client selected Rome and came on a Fam Trip with us. By showing the destination, we took a personal approach to better understand client's needs and find the best possible solution. The client chose Villa Piccolomini for its Awards Night and Villa Aurelia for the Corporate Party. Both venues represent the heritage of Rome and were an excellent choice.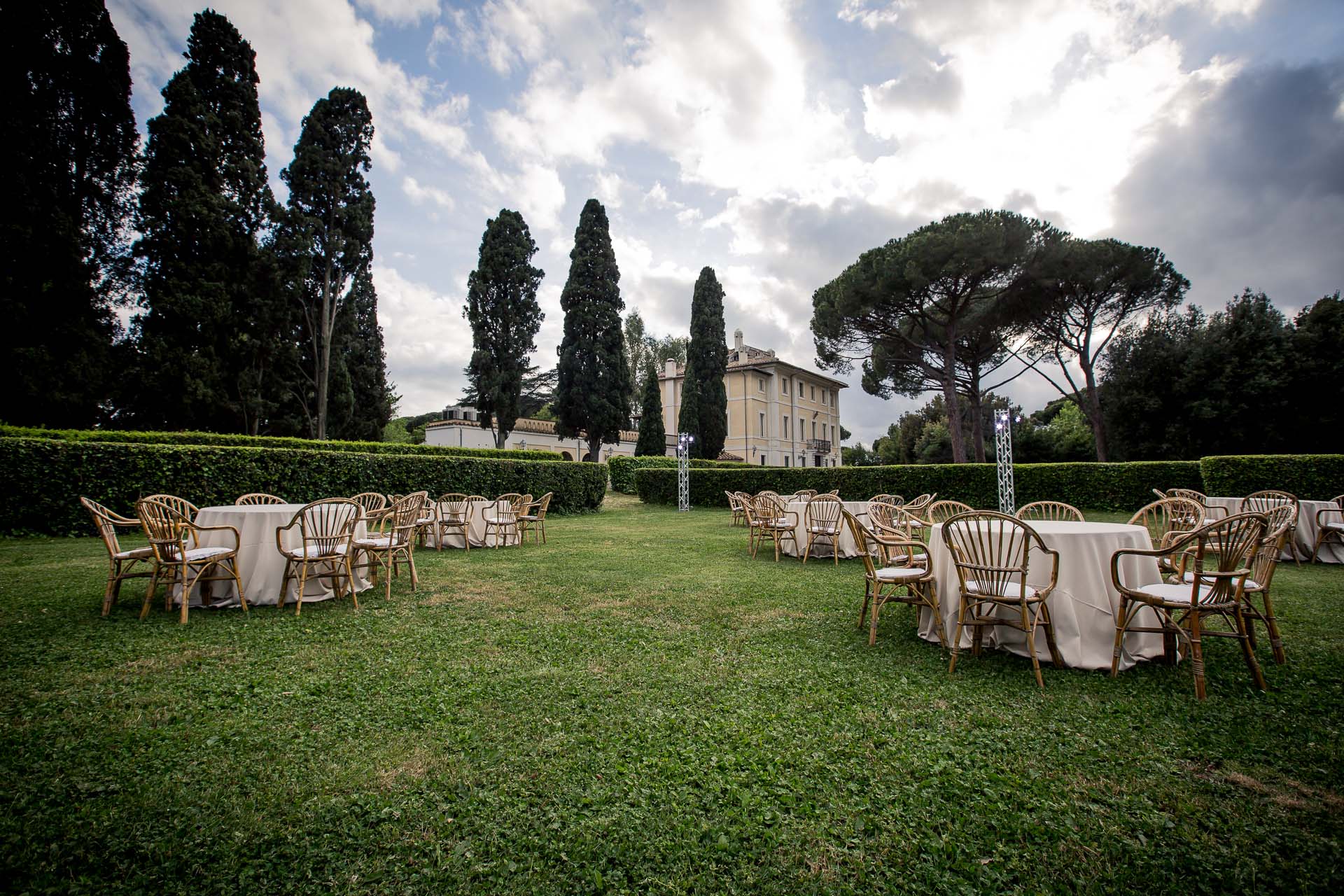 Event theme
The entire event, including entertainment and gadgets, was based on the following theme: "Ancient Roman Technology meets 21st-century Technology". We conceived the theme of the event by being inspired by the local culture of the Eternal City, Rome. To match with client's objectives, we looked how to link the nature of the company with the local heritage. LS Retail provides innovative software solutions to retailers across the globe; its cutting-edge technology connects millions of international customers and merchants.
Who used to do that several millennia ago? Ancient Rome and its vast, highly complex network of ancient roads. We chose the Sampietrini – the famous stones that were used to build the roads of the majestic Roman Empire – to create the link between local Roman heritage and the company's objective. Just like Sampietrini connected the ancient world with roads, during the event the stone was a symbol of the software company's ability to connect the world thanks to its services.
Five senses
By incorporating the Five Senses we can capture the attention and stimulate the minds and souls of the participants. And so we did.
The first evening at conneXion's Rome featured a private DJ for the alfresco aperitivo as well as ballet and operatic performances later in the evening. The next evening had a more festive, celebratory ambience – with a private concert by the Dire Straits Legacy band inside the beautiful Villa Aurelia.
Participants were inspired by industry experts like Microsoft's Marko Perisic and Luis Cabrera, David Butler of The Coca-Cola Company and Facebook marketing expert Mari Smith.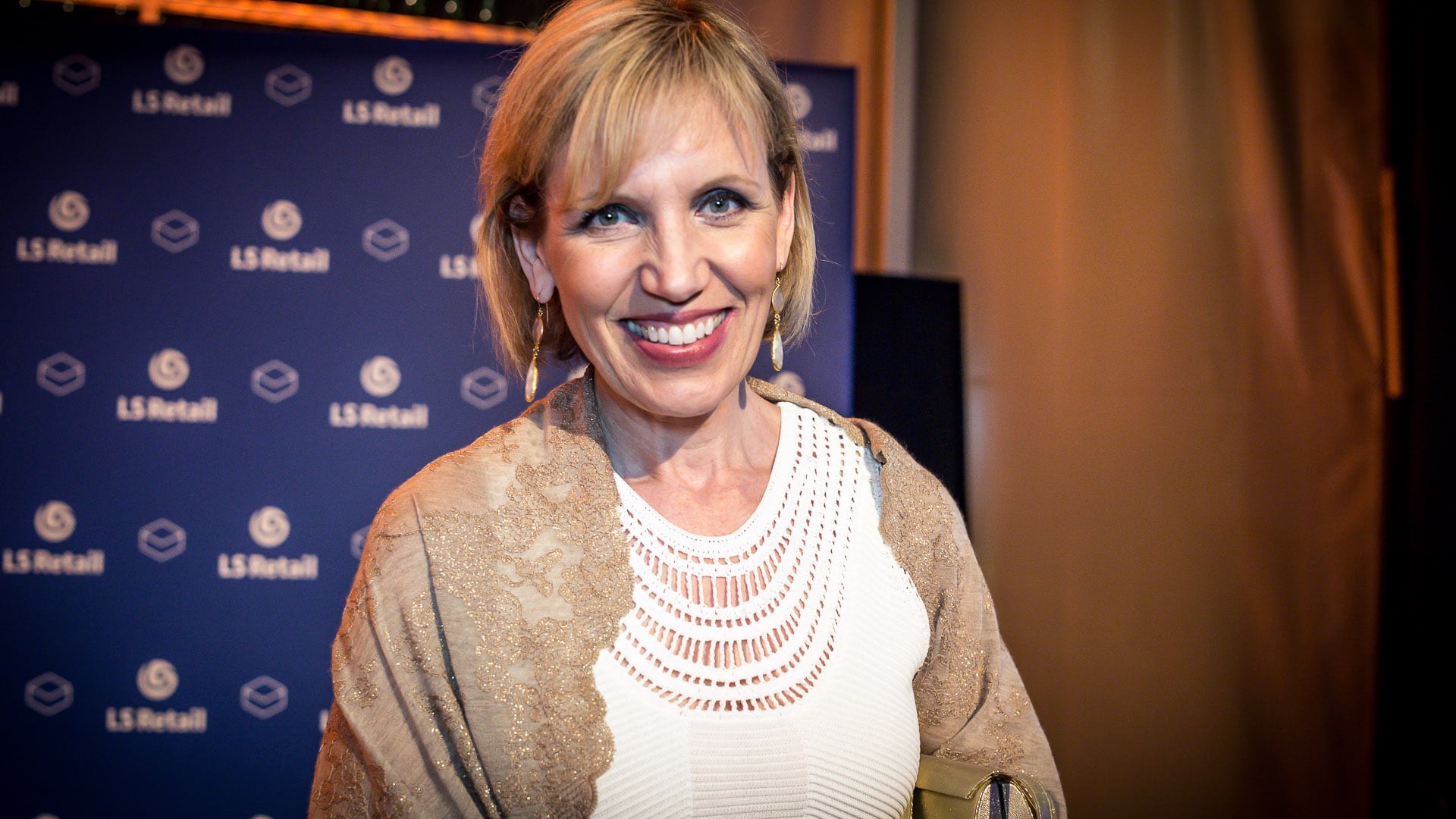 More so than education and entertainment, catering is often the most complicated aspect of any event. We tried to cater to different tastes and diets. For the event, we ensured that fresh ingredients, regional specialties and plenty of vegetarian options were available for attendees to enjoy through the three day events.
Local experience
Finally, we organised private sightseeing tours for conference participants. We took the delegates to Rome's best cultural attractions like the Colosseum, the Vatican Museums, the ancient Roman harbor of Ostia Antica, the World Heritage villas in Tivoli, and Rome's charming medieval foodie neighborhood: Trastevere. It was a chance for delegates to unwind, continue to network and leisurely take in Rome's fantastic sights.
Key takeaways for organising a corporate event in Italy
Firstly, it is a good practice to start with destination and its accessibility. Based on where attendees are coming from, choose the most suitable destination. Whether it is near major airport and convenient transportation links, or arrange transfers for events taking place in the countryside.
Secondly think about accommodation. It goes without saying that accommodation should have sufficient capacity for all attendees, well designed meeting rooms, reliable Wi-Fi and a good audio-visual equipment.
Other considerations: most likely you will want the hotel to have a restaurant and a bar. During meetings, conferences and seminars we recommend a buffet lunch and a coffee break. People, especially those coming from different countries, lunch at different speeds. Without doubt, most attendees will not want to sit down to a 3-course lunch. Our advice: provide quick, tasty buffet options for lunch and save the magic for the evenings.
Thirdly, look for the most suitable venue. We carefully select locations that meet your objectives and represent local culture to add a little extra to your event.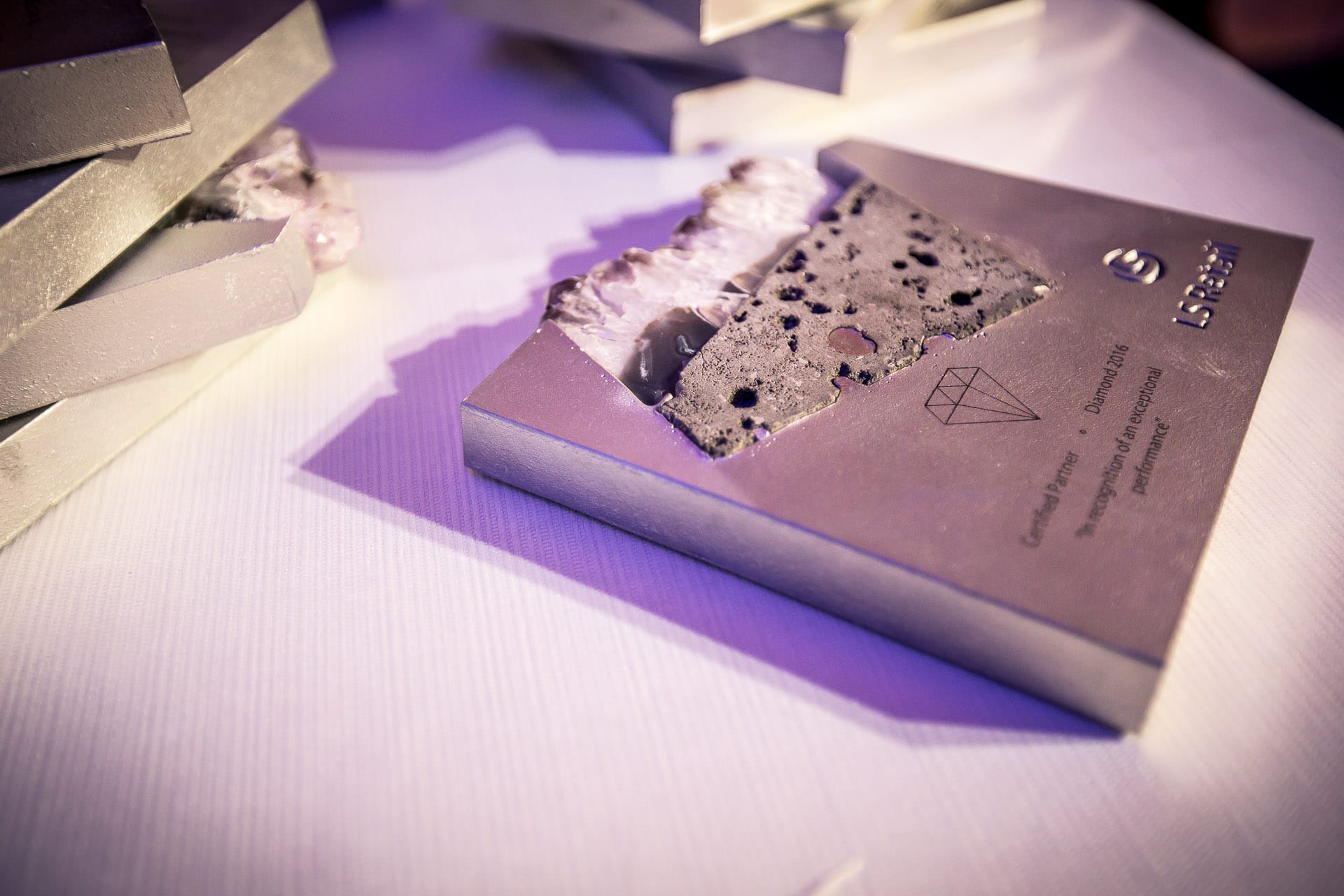 How can clients save money
Clients can save money when they choose the best region-season combination. Many companies choose to organise their corporate events in art cities during the peak season, when flights, venues and excursions are more expensive. For example, events do not have to necessarily take place in late spring or in summer. They can be just as wonderful, if not even better, in the seasons of autumn and winter!
Good planning can also translate into saving money to face the unexpected. Why? Because if you organise perfectly every detail in Plan A, and dedicate the same attention to Plan B, making them interchangeable, you are guaranteed a hassle-free event. Improvisation can be costly, while having everything planned can save lots of money.
Support of local Destination Management Company
To conclude, any event company can take care of logistics, but we try to distinguish ourselves by going the extra mile. As a result, we will always incorporate our knowledge of Italy's arts, history and the local culture in the event design.
When planning a corporate event in Italy, relying on an Italian Destination Management Company with local knowledge is invaluable. We can help you find dazzling but often off-the-beaten-path venues and work with you to create a personalised event theme. Moreover, we can help you navigate the waters of local contracts, permits and regulations. Lastly, we will ensure that you get the very best quality for your budget, and we help you inject authenticity, culture and seasonality into your special occasion.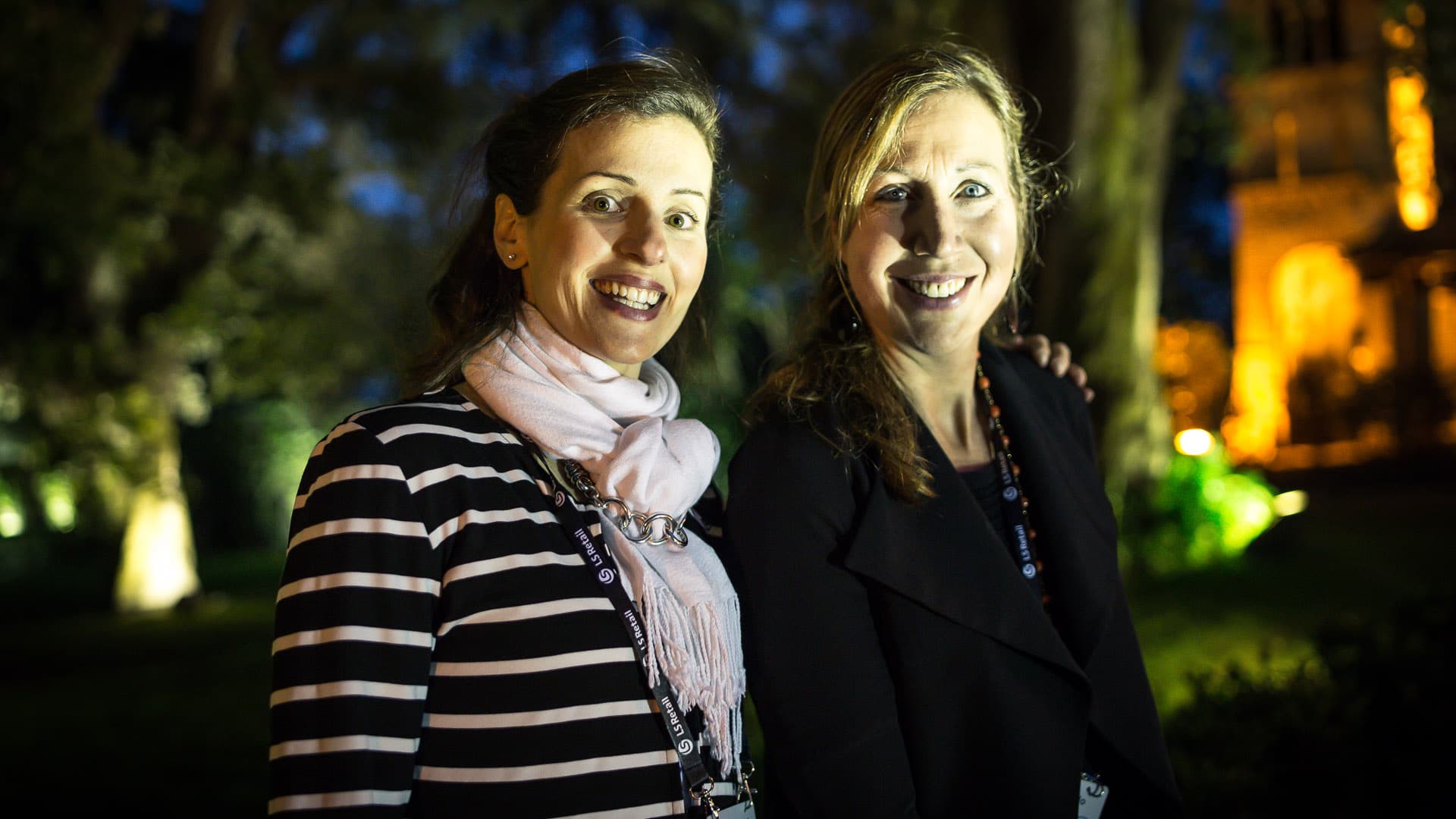 Client feedback
"Laura and the Italian Special Occasions team are very helpful and professional in all aspects of organizing a corporate event in Italy. They went the extra mile to create a special experience for our event, and I can happily recommend their services". Eloise Freygang, Chief Marketing Officer at LS Retail ehf.
"Our most heartfelt thanks to all the participants, speakers, sponsors & exhibitors that made conneXion a huge success" – LS Retail
"What a spectacular tour we had yesterday. […] Thank you LS Retail for your gracious hospitality and a truly wonderful experience this week!" – Mari Smith
"LS Retail is taking good care of our boys and Tuula at #cxrome! They had some "basic" dinner at this "basic" Villa Aurelia. LS Retail is making their quests feel like royalty!" – Solteq