Are you looking for authentic travel experiences in Italy for small groups of less than 20 people? Then boutique tours are the perfect solution for you.
A boutique tour provides unique and genuine itineraries and activities that cater to a specific taste, to a niche. Small groups allow for more personalised service and a more sustainable approach to tourism. This is one of the positive travel trends that has become popular because of the pandemic and that we hope is here to stay.
You might have heard about "revenge travel". This expression is today used to describe an increase in people wanting to make up for time and experiences lost to the pandemic. It has emerged as a dominant touristic behaviour, signalling a rapid return of global tourism, but with a greater desire to stay longer. Since our inception many years ago, we have supported this approach at Italian Special Occasions DMC & Events. But we are also noticing a return to some old habits, like choosing mass tourism spots without considering local seasonality or cultural tourism.
Luckily, we also know that most event managers and travellers are flexible and eager to listen and accept expert advice. For example, we were recently contacted by a company that wanted to organise a workation in Cinque Terre during summer. We listened to their needs and objectives and then explained how their desired destination might not be ideal in terms of logistics, impact on the local environment, and costs – at least not in summer. We proposed Umbria as an alternative, Italy's green lung, a surprisingly beautiful region off the beaten path. We conceived some authentic experiences for a sustainable workation focused on educated travel, discovering hidden gems, and eating healthy local food in unusual places like the woods – for a complete immersion in nature and culture. The company embraced our philosophy with open arms and became our Client!
Thank you again for organizing everything for us – I have received very nice feedback from the group! 🙏🏻Absolutely wonderful!

– Testimonial by one of our boutique tour clients
Whether you want to organise a workation, incentive or leisure vacation in Italy for a small group of people, we have many authentic experiences and itineraries under our #BeyondItaly initiative. Let's discover three examples!
Foodie Umbria: a land of delicious flavours
If food is your primary area of interest, Umbria is the perfect destination for an unforgettable and tasty boutique tour.
Imagine yourself visiting Montecchio, a perfectly preserved village hidden among thick woods of incomparable beauty and rolling hills of olive trees. One of the region's best extra virgin olive oils is produced here, thanks to the local population's tireless efforts in hand picking the olives during autumn. Umbrian oil represents only about 2% of Italian olive oil production but is proportionately awarded a much higher number of prizes for its quality! Our idea for the perfect day out here? A visit to the Olive Oil Museum, where one of the rarest examples of a 16th-century press is exhibited, followed by an aperitivo under the olive groves and lunch in an old oil mill where you will taste specialities accompanied by the best local wines.
Truffles are another product of excellence in Umbria. While they are considered a luxury product internationally, truffles are part of the ancient local tradition. As part of our authentic boutique tours, you can join a hunter and his truffle dog in the quest to find these precious tubers surrounded by the sounds of nature. Along the way, you will uncover secrets and curiosities about the woods and plants of this magical region.
Wandering in Abruzzo: the wonders of nature
If you dream of a holiday or team building in the wilderness, an intimate and personalised nature tour in Abruzzo is a one-of-a-kind experience.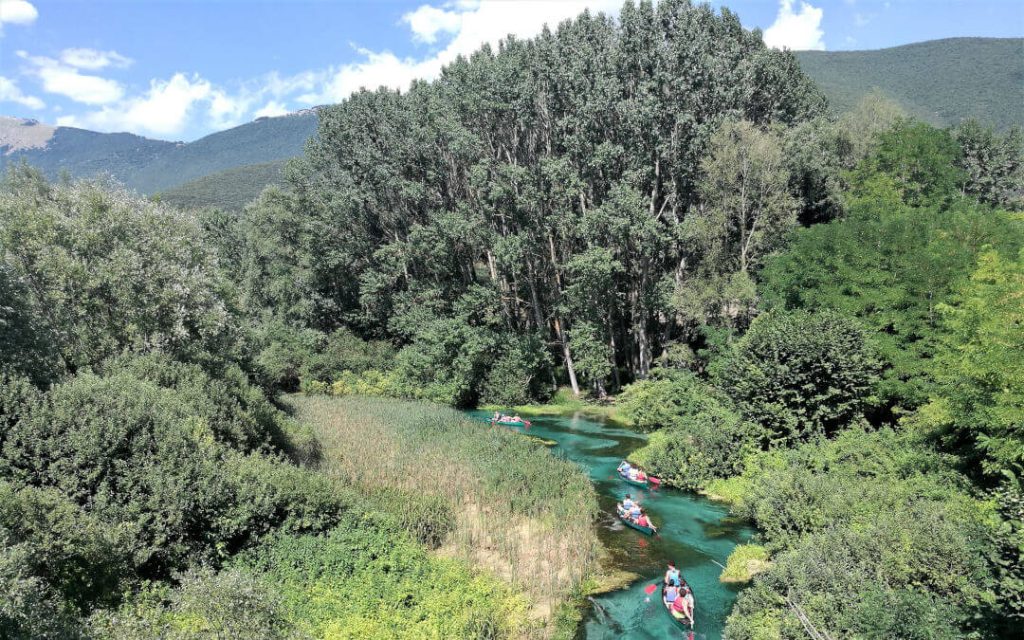 Get ready for an excursion aboard a canoe in the turquoise waters of the Tirino, the cleanest river in Italy. In this remote and unspoiled corner of the Abruzzo hinterland, you can observe the landscape from a different angle and regenerate your body and mind by immersing yourself in the cold waters of the river.
Have you ever heard of the transumanza? The transhumance is a seasonal movement of livestock between fixed summer and winter pastures. In Abruzzo, this practice dates from time immemorial. One unforgettable experience is horse riding along the tratturi, or the ancient drovers' roads that permitted the passage and grazing of herds between Abruzzo and Apulia. Along the way, you can appreciate the deep connection between humans and nature and admire the majestic peaks of the Gran Sasso.
Creative Sicily: ancient crafts and cultural gems
Love culture and crafts? Consider a boutique tour on the island of Sicily, which has long been a meeting point and a melting pot of various cultures and religions.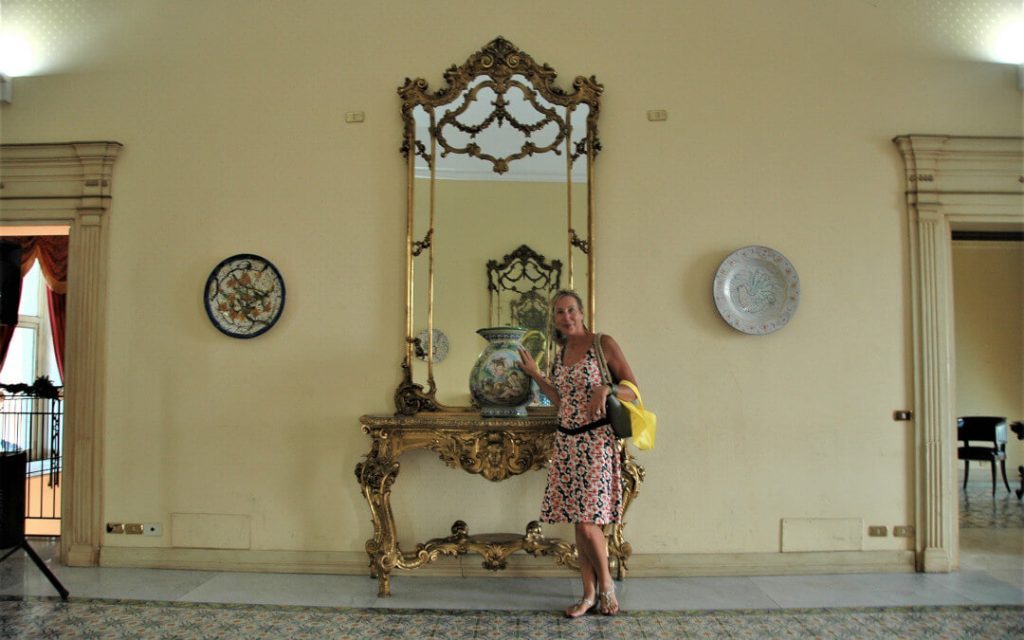 One of the authentic experiences you cannot miss is a visit to Santo Stefano di Camastra to learn about its handcrafted pottery, for centuries a synonym of excellence worldwide. Picture yourself in the charming bottega (workshop) of a master ceramicist who tells you the history of this art and its ancient origins dating back to the Arab era and the subsequent fusion of the peoples who dominated the island. Admire the process with which a shapeless piece of clay becomes a unique object and learn the difference between the different Sicilian pottery styles!
The list of hidden gems around Sicily is endless. One we would like to mention is the Cathedral of Messina that, despite the numerous destructions caused by the earthquake and the Second World War, still fascinates us for its beauty. The elegant bell tower contains the world's largest mechanical and astronomical clock. The Cathedral also hides the secret Norman crypt, an underground church discovered in 2009, full of ancient columns from the Greek-Roman and Byzantine periods.
Do you need help designing the best boutique tours for your business or vacation needs?
Our mission is to provide sustainable experiences for small groups, combining learning and travel with new sights, sounds, flavours, textures, and genuine activities.
In the modern world of digital relations, fast food and skyscrapers, at ISO DMC we believe in the need to experience a new level of relaxation while you get soaked in the local history and traditions of a destination respecting nature and the environment.
Contact us: we will be happy to help you design your sustainable boutique tour and collect unforgettable memories during your corporate event or holidays!