Here are some tips to inspire you with original venues and activities for you to consider for your next Italian event – whether it is a wedding, corporate meeting, family & friends' reunion, or foodie event.
The content is taken from our "Summer Newsletter": we love sharing our knowledge about Italy, and have decided to send out only four newsletters per year with highly curated content: if you sign up, you will get tips on the best period-region combination for the upcoming season. Click here to sign up
UPCOMING SEASON: AUTUMN
Our top destination picks: Maremma Tuscany, Sicily, Umbria
Maremma Tuscany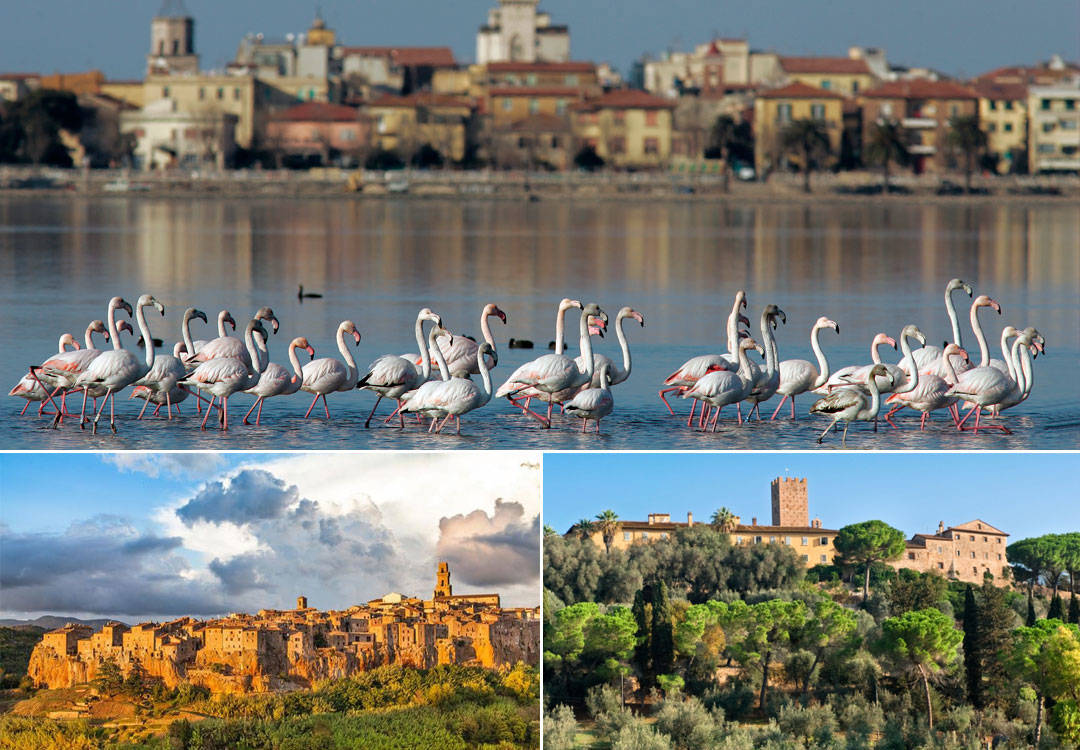 Top Sense: Sight
Be surprised by its ever-changing, mesmerizing landscapes… from pristine exotic beaches to rolling hills to the ski slopes of Mount Amiata.
Treasure Trove
In 2014, Porto Ercole was listed as one of the Most Beautiful Villages of Italy: explore the charming harbor overlooked by a dramatic Spanish fortress. Nearby is the wild Orbetello Lagoon with constantly changing colors, a WWF-protected nature reserve and a lively town. Inland, the villages of Pitigliano, Sovana and Sorano are perched on and carved in tufa rock, providing a fairytale landscape and ancient archaeological parks and Etruscan necropolis. Maremma is the ideal place for nature lovers, and is best explore on foot, bike, boat and horseback. One of our favorite partners for unforgettable sailing tours and original excursions in the Maremma countryside is Argentario Lovers.
Recommended Occasion: Wedding
For brides dreaming of a location as romantic as Tuscany, Maremma offers that and more! It is the intimate, unexplored part of this world-famous region… a guaranteed wow-factor for both the newlyweds and their guests. Only 2 hours away from Florence, Maremma is the perfect location for the Italian Wedding Couture program, which allows brides to design their custom wedding dress with high-fashion tailor Anna Fucà in her atelier (read more on Italian Wedding Couture)
Perfect Venues
We have selected three opposites that represent Maremma's unique spirit. Tenuta Marsiliana is a historic castle and wine estate in the countryside owned by the Corsini family since 1759. Today it is run by art-lover Princess Giorgiana. Read ISO's interview with her to uncover some of the secrets of this breathtaking venue, which also offers a chapel and traditional cooking classes. Argentario Golf Resort & Spa is unique in rustic Maremma: it is a contemporary design hotel featuring modern architecture and décor. Yet, it blends with the surrounding coastal nature on the rugged Silver Coast. An unexpected venue that will entertain any wedding guest: 18 panoramic golf holes, topnotch wellness center and spa, gourmet restaurant offering bio-cuisine and original cookery courses. Borgo degli Ulivi is an amazing guesthouse hidden among the olive trees, offering breathtaking views of the Silver Coast. An intimate location that seems almost like a mountain refuge by the sea!

Sicily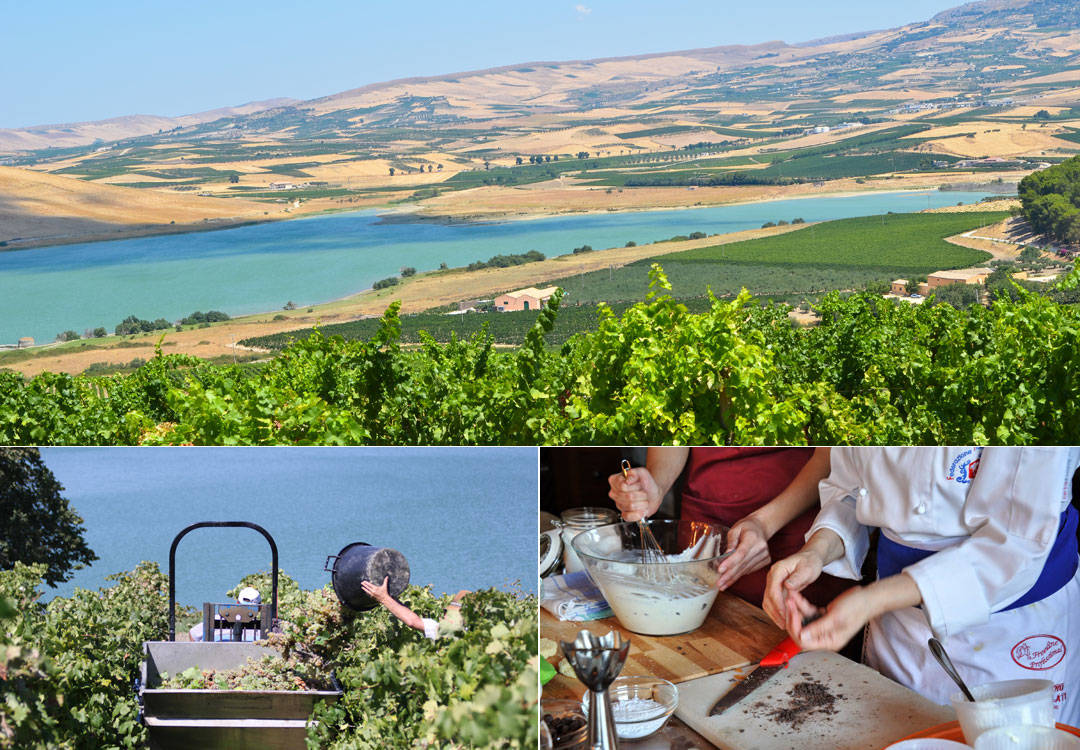 Top Sense: Taste
Delight your taste buds with intense flavors: the region's cuisine is the result of cultural blending between Greeks, Romans, Arabs, Normans, the Spanish and the French throughout centuries, and local wines have a distinctive taste brought by the Mediterranean Sea and the volcanic land.
Treasure Trove
Vineyarding is an authentic activity that we at ISO have conceived specifically for wine & food lovers. It allows you to explore the theme of "Sicily between noble families & noble wines", visiting different historic families and their estates, learning about their territory, traditions and background (read more about Vineyarding). Other authentic activities include cooking classes through storytelling; and visiting pottery workshops, to ancient stone mills and herbal laboratories.
Recommended Occasion: Family & Friends Reunion, Foodie Trip
Whether you have Sicilian ancestry and want to explore your roots, or you are simply looking for the perfect location for an unforgettable event with your loved ones, the warmth and uniqueness of this island will bewitch you and your guests. Gourmet lovers will discover the ultimate foodie heaven!
Perfect Venues
Different selected partners can introduce you to the magic world of vineyarding, but we have chosen one that can give you a 360-degree view of Sicily. The Planeta's are an ancient family of Spanish origins who have played a leading role in Sicily's agriculture for 18 generations. Their modern-day estate stretches over six different territories across the island, with about 400 hectares of vineyards (read more about the Planeta Estates). At the Cotumè cultural association you can learn about the history of Sicilian recipes through entertaining storytelling… and get you apron on for an unforgettable cooking lesson!
Umbria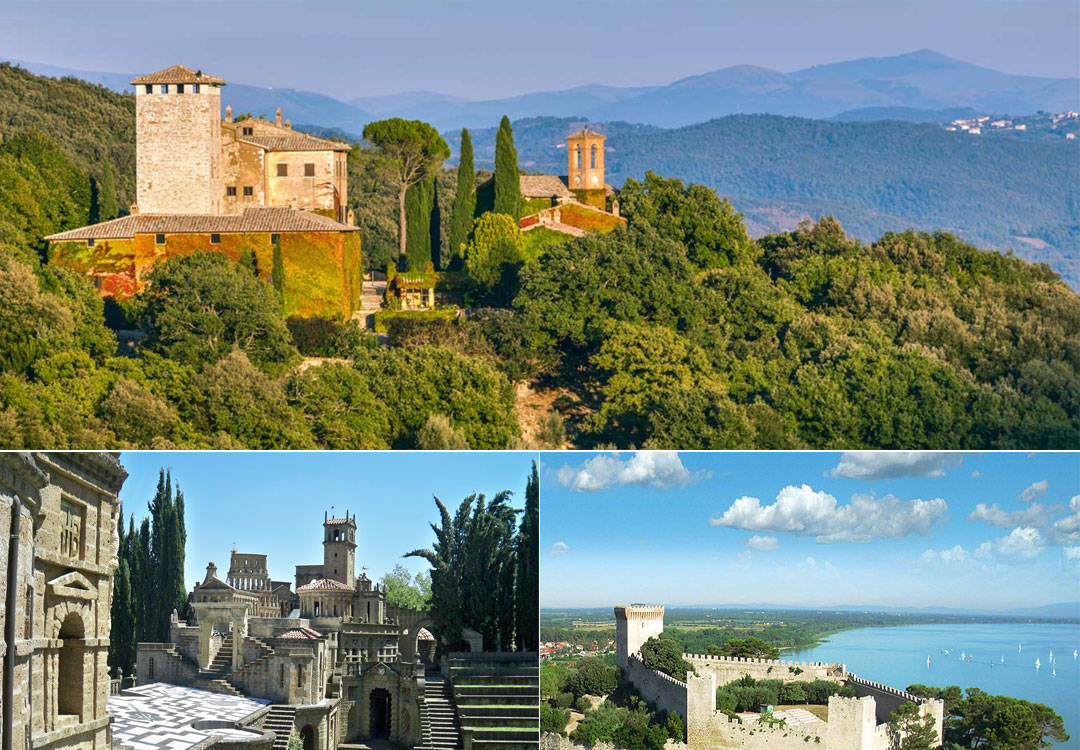 Top Sense: Smell
Breathe the fragrance of history across the hilltop medieval hamlets; smell the fossil forest of Dunarobba with its petrified trees that are more than two million years old; inebriate yourself with the distinctive aroma of  seasonal produce such as mushrooms, wild asparagus and truffles.
Treasure Trove
Get off the beaten path and visit La Scarzuola, a surreal and esoteric "Ideal City" designed by Tomaso Buzzi: you will be amazed by its strange collection of fantastical buildings! Rent a canoe and row through the placid, silvery waters of Lake Trasimeno and its three islands. Join local truffle hunters in the search for the prized produce, and learn about their traditions. Visit the unspoilt gem of Montefalco and its surrounding wine estates, famous for the complex DOCG Sagrantino red wine.
Recommended Occasion: Corporate Meeting
Beautiful historic properties provide a relaxing setting for successful business meetings, and there is really no shortage of ideas and activities to be enjoyed in the heart of Italy. Among our favorites? The ultimate teamwork test, called orienteering: participants must use their navigational skills to move around the unfamiliar terrains in the Sibylline Mountains National Park!
Perfect Venues
Thousands of hectares of immaculate woods and olive groves, picturesque valleys and rivers, and one of the most exclusive private country estates in Italy: Tenuta di Murlo is the perfect place for an unforgettable event. Its origins date back to two millennia ago, when it was a mountaintop fortification! Autumn offers a spectacular pattern of nature with a triumph of reds, yellows and browns in the surrounding landscape.
Let's get in touch!
Contact us to discuss ideas and to get customized quotations for your next Italian event
*We speak English, Spanish, French and Italian!*
Call Us…
Italy telephone: +39 329 769 2116
Skype telephone: +44 20 3289 9140
Did you enjoy this post? Sign up to receive our seasonal newsletters (4 per year) – no spam, only curated tips!