What is one of the proven approaches to open new ways of thinking, release creativity, increase productivity and ensure well-being? Planning a team workation abroad! That's because – away from the routine of daily life – a new environment and cultural connections can help foster different ideas and ways of seeing things and solving problems. In this article, we at Italian Special Occasions DMC & Events (ISO DMC) will inspire you with tips on planning the perfect team workation in Italy.
Define the objectives of the workation and create a successful corporate trip
A workation (also known as bizcation) combines work and vacation. It's essential to balance the two elements to reach your company's objectives while guaranteeing employees' entertainment and well-being. Therefore, strategic and creative planning is paramount!
Do you need the bizcation to revolve more around team building (teaching new skills) or team bonding (strengthening interpersonal relationships)? Do you need to boost the performance of the whole company? Are your employees dealing with occupational stress, burnout and fatigue? Depending on your needs, you can design and plan activities for the corporate trip to be successful.
When conceiving and organising a team workation in Italy, we at ISO DMC like to focus on three aspects: work, well-being, and fun and education.
Work: The objectives and amount of work-related activities depend on your company's tactical and strategic needs. We make sure that your employees can work in inspiring and beautiful "offices", such as Italian gardens, ancient villas and boutique hotels with state-of-the-art technology.
Well-being: Ensuring your team's health and well-being, both mental and physical, should be the core purpose of a workation. At ISO DMC, we rely on our expert coaches to create educative activities that improve your employees' work-life balance and connection with themselves, their colleagues, society, and the environment surrounding them.
Fun and education: The leisure aspect of the team workation is crucial to make your team bonds much closer and stronger while also allowing each employee to relax, be entertained and be inspired. At ISO DMC, we love proposing fun activities that are also educational, connecting the participants with the local destination and its culture, and raising awareness of sustainability.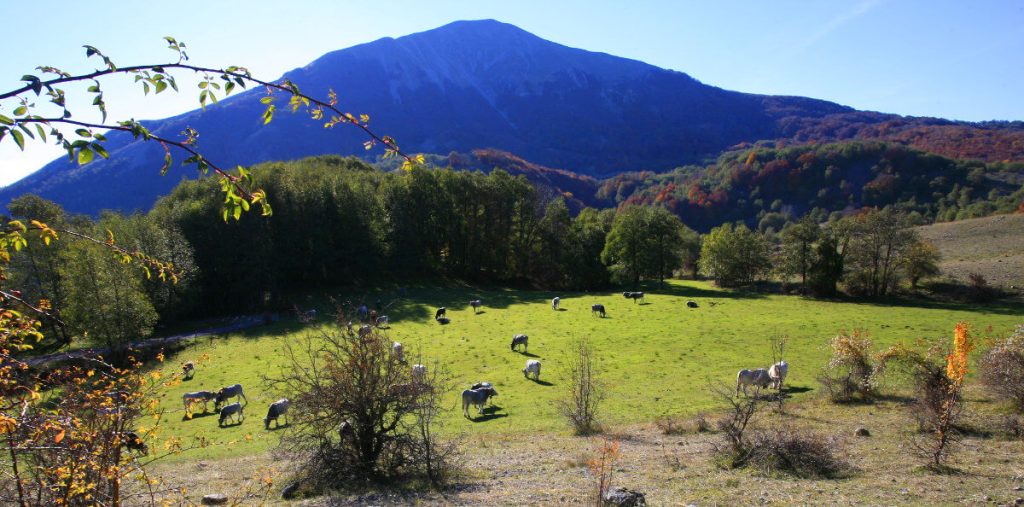 Choose the team workation destination… with sustainability at heart!
Where will your corporate trip take place? When planning a team workation in Italy (or anywhere else in the world), we suggest identifying destinations off the beaten path that can benefit from responsible travel.
We love event destinations that provide culture-related and wellness-centric experiences and are authentic and natural laboratories to raise awareness of social and environmental sustainability.
When we talk about authenticity and sustainability, we are not talking about luxury but a genuine and revised way of organising events and travel that involve education, lifestyle and wellness.
We select the venues for our team workation retreats based on our best region-season combination policy and your group size.
Do you want a practical example? Here we go. Travel and dream with us!
Examples of team workation activities in Italy: spotlight on Basilicata
WHERE IS IT?
Basilicata is a little-known region of Italy. It is located in the south, bordering Apulia, Campania and Calabria, with two stretches of coastlines along the Tyrrhenian and Ionian Seas. Tourism flows here are low, which makes it a great event destination year-round. Even in summer, when more tourists are on the coast, the vast inland spaces – alternating beautiful natural attractions and idyllic scattered villages – make it a sustainable choice as an event destination.

THE VENUE
Depending on the objectives of your team workation, the venue in Basilicata can be a historical villa, an eco-resort or an "albergo diffuso". What's the latter? Loosely translated in English as "scattered hotel" or "dispersed hotel", it is an innovative concept of hospitality launched in Italy in the 1980s to revive small Italian villages off the usual tourist track. The hotel is not in a single block but composed of various historical buildings in a small community.
Imagine your team divided into small groups with rooms scattered around an ancient village overlooking the breathtaking Pollino Massif or the Dolomiti Lucane. In the morning, they meet for a healthy breakfast with locally sourced products. They are then ready to alternate work and leisure activities during the day!
WORK TIME
The amount of technology involved during the workation will depend on your business objectives. You might opt for a digital detox approach, keeping the internet, emails and computers to a minimum during work hours, focusing on face-to-face meetings outdoors or in unusual but inspiring venues. Rural and mountainous Basilicata is ideal for this type of workation. Otherwise, there are hotels with powerful internet connections and technology along the coast or in the larger towns of Potenza and Matera.
SEASONAL LEISURE ACTIVITIES
During spring and summer, your team will love the experience of river walking, i.e. hiking along the banks and waters of pristine streams, through woods and rocks, between shades and sun. Want to spice things up with an adrenaline rush and some healthy competition? Let's try river rafting for teams! Botanical hikes in the nature parks offer fragrant blooms and unusual sights, such as the elusive ghost orchid found in the Muro Locano Forest: it was believed to be extinct until its rediscovery in Basilicata in 2008!
Autumn is perfect for foodie hikes along the mushroom and chestnut trails! Your teams will love the multisensory activity in close contact with nature, learning to recognise the gifts of Mother Earth and later joining a local chef to use them in ancient recipes. This is also an excellent season for cycling, just like spring and summer.

What about winter? Snowshoeing and orienteering along the snowy paths of the Pollino National Park are a must for teams during their workation. After a long day in the cold weather, they can retreat and relax in the thermal waters of Calda Latronico, with therapeutic qualities known since prehistory!
One of the great activities available year-round is visiting nature reserves such as Bosco Pantano di Policoro, one of the last refuge outposts for rare species like the flamingo, the loggerhead turtle and the monk seal. Other unmissable and rewarding team activities occur in artisan laboratories to discover ancient crafts! Imagine sensory experiences and fascinating storytelling by the expert maestro artisan while manually creating objects in ceramics and paper-mâché… it's a one-of-a-kind adventure!

And speaking of adventures, memorable mentions go to two exceptional places usually open between March and November and that your teams will love visiting during their workation in Italy. One is the Volo dell'Angelo, a zip line that stretches between the villages of Castelmezzano and Pietrapertosa and runs above the Lucanian Dolomites! The other one is the Tibetan Bridge of Castelsaraceno, the longest Tibetan bridge in the world! With its 586 meters in length and 80 meters above the ground, it connects the Pollino National Park with the Appennino Lucano Val d'Agri Lagonegrese National Park. WOW factor and indelible memories guaranteed!
---
Do you want to plan a professional and well-designed team workation in Italy?
Let us help you plan your authentic, successful and sustainable team workation in Italy!
We are happy to offer you a free consultation. You can reach us via email , phone +39 0564 813 473 or WhatsApp +39 329 769 2116.