"A visit to Sicily is truly a feast for all senses. The Mediterranean island is a foodie's paradise, offering rustic fare that makes the most of local bounty. Crispy/creamy arancini – fried balls of rice filled with cheese and sauce – are mouthfuls of heaven. The Sicilian sweet tooth has manifested in some of the world's finest desserts, like icy granita and sinful cannoli." Tripadvisor on Sicily Vacations
Let us have a look at some of the other delicious classics of Sicilian cuisine, rigorously prepared with fresh local products: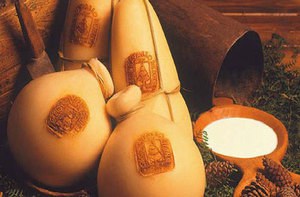 Caponata di melanzane: there are about 40 different varieties of this popular dish made with chopped fried eggplant and celery, seasoned with sweetened vinegar and capers. Local variations can also have olives, octopus, carrots, raisins or pine nuts.
Pasta a "picchi pacchiu": this specialty consists of pasta with a fresh, raw or barely cooked sauce with tomatoes, garlic, fresh basil and, sometimes, local caciocavallo cheese.
'Nfigghiulata: a roll of leavened dough stuffed with pecorino cheese and pork sausage or anchovies.
Pesto trapanese: a fresh summer sauce with plum tomatoes, almonds, basil and caciocavallo or percorino cheese.
Melanzane alla parmigiana: this oven-baked dish is made of sliced fried eggplans, layered with tomato sauce and mozzarella cheese, topped with breadcrumbs and eggs.
*TRAVEL IDEA:
For an original food tour, learn about traditional Sicilian cheese making! For example, in Gangi (near Palermo) you can visit a place where typical cheeses are produced, both for export and local use (pecorino, caciocavallo, canestrato, provola…)
Mouthwatering! But the gastronomic experience is not fulfilled without tasting some Sicilian wines!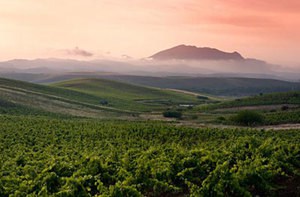 Italy's largest island has more vineyards than any of the other Italian regions competing with Apulia for first place as the largest wine producer.
Most vineyards raise grapes for Marsala, the famous sweet and dry fortified wine that can be used as aperitif or digestif.
Among the white wines, the Carricante wine is made with unique grapes found on the lava soils around Mount Etna, with a long history dating as far back as the 9th century.
Named after the most commonly grown grape in Sicily, the Nero d'Avola is one of the most sought-after red wines in Italy.
An excellent sweet wine is the Moscato di Pantelleria, made from the white Muscat grape.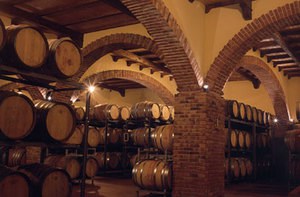 *TRAVEL IDEA:
Enjoy some wine tasting in the cellars of Santa Anastasia Abbey, a medieval abbey of Benedictine monks founded in 1100 by the Norman Count Ruggero d'Altavilla and transformed in a winery in the 1980s.
Photo credits:
Caciocavallo – Image from gourm.it
Mount Etna vineyards – Image from made-in-italy.com