In last week's article we highlighted four regions across Italy that are great destinations for off-the-beaten-path travel in off-peak seasons. Today, we would like to focus on seasonal activities for groups, proposing some ideas for both grown-ups and little ones.
1. Vineyarding in Autumn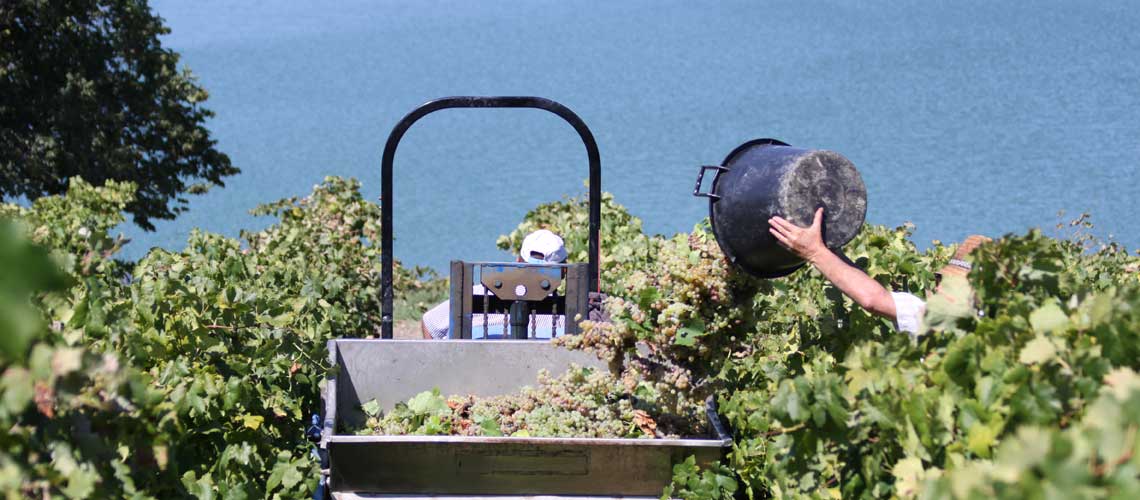 For foodies who want to have a 360-degree wine experience that goes beyond simple tastings and winery tours, we recommend a journey called Vineyarding. We have designed this experience so that travelers can also meet and interact with the people behind a winery. As you stroll among the vineyards or sip vintages in an ancient cellar, they will tell you about their family history in the wine business, which is often a tradition of many decades – if not centuries – handed down from generation to generation. You can learn about harvest and winemaking by witnessing these processes with your own eyes. And of course, you will learn the secrets of proper wine tasting with the best sommeliers.
If you think a winery is no place for children, we have an alternative point of view for you to consider. Many vineyards and wineries are placed within beautiful farms. And we at Italian Special Occasions DMC work with selected properties who have made it their mission to protect the territory's environment and traditions. Now more than ever, it is fundamental for the young generation – the adults of tomorrow – to understand how important it is to protect and respect the environment. Another vital thing is for the adults to transmit to young people the right approach to wine, a drink that represents the culture and socio-economic richness of a territory, and that must be consumed with moderation and awareness. Some wineries have workshops for young people, precisely to touch all of these issues in a fun and educational way.
2. Winter: mask-making for Carnival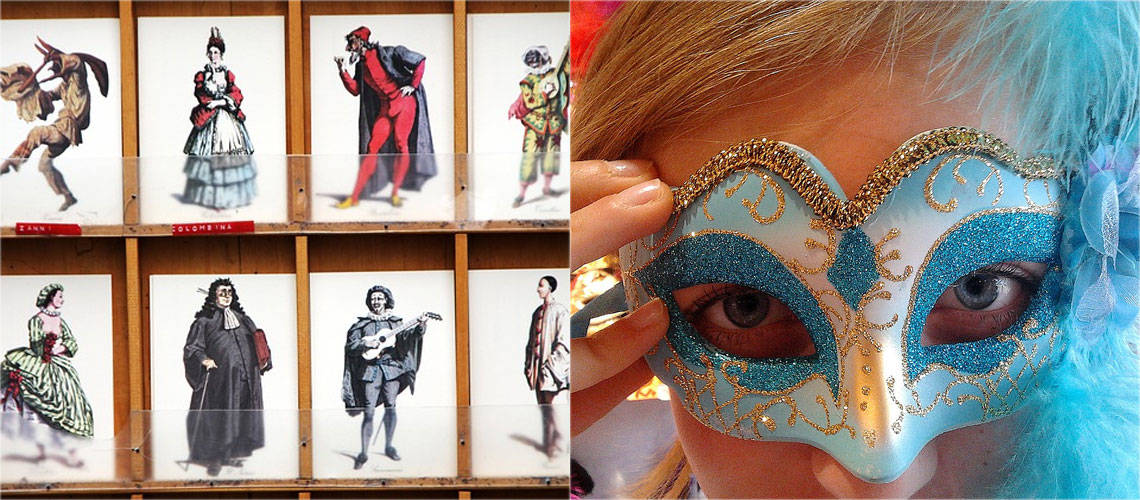 Many take for granted that winter is a boring season, offering cold months without outdoor events or entertaining activities – except for winter sports. But Italy is home to some amazing Carnival festivals full of traditions and energy. And they take place in the months of February or March. This means that, during winter, the inhabitants of many large towns and small villages across Italy fervently work on preparing or finishing their Carnival masks and floats. With our "Meet the Locals" initiative, you can join locals as they prepare their homemade costumes and, if you wish, you may even help them in the process. What is the significance of such a traditional event in their community? What is the relationship between religion and folklore?
For groups of friends or families with children, we also recommend an authentic mask-making experience with a master artisan. For example, you can actually take mask-making courses in a typical workshop in Venice, learning everything about this centuries-old craft, its history, and the difference between the types of masks. If you are visiting Venice during the Biennale, you can have your children join the International Kids' Carnival. The goal of this educational project is to inspire the creativity and participation of children with performances, exhibitions, workshops, the creation of masks and costumes. This not only stimulates the direct involvement of the participants, it also allows them to explore Venice and its Carnival traditions in a unique way.
3. Spring in Italy's most beautiful gardens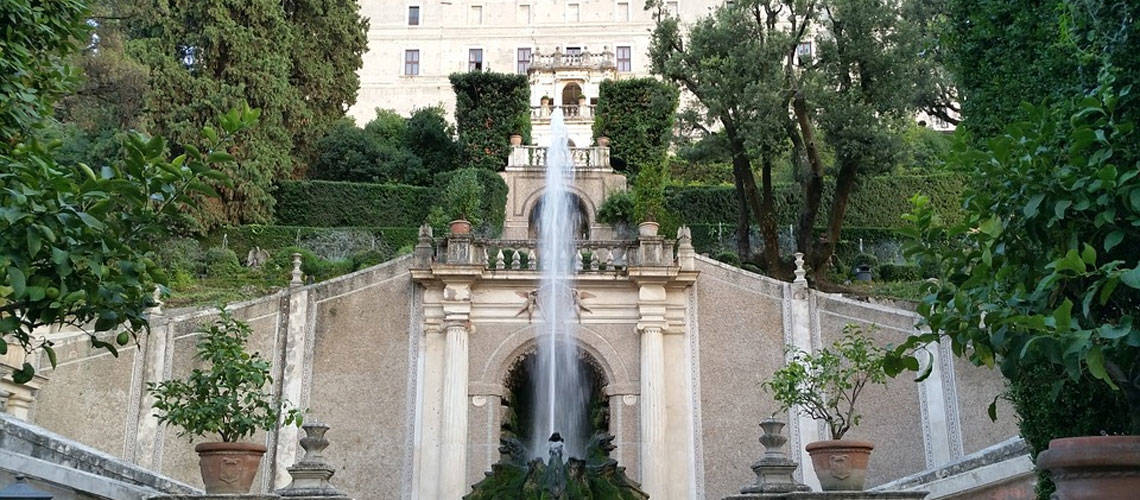 Italy's historic gardens have survived throughout time and are here to tell many stories: kings and princesses strolled through them, famous architects and gardeners worked between their flowerbeds, painters and poets were inspired by and praised them, weddings and wars were decided in-between the tree-lined boulevards. Apart from the educative and inspirational value, visiting Italy's most beautiful gardens immerses you in a truly sensorial experience between the colors, perfumes and textures of the vegetation.
Some botanical gardens offer sensory workshops for young and adult visitors, either with dedicated programs or with group activities for the whole family to enjoy together. You can learn about gardening behaviors such as watering and digging, about natural processes like pollination, and learn to recognize plants and flowers with their uses in the kitchen or medicinal properties. As nature reawakens in spring, this is the ideal period for children to learn more about the natural world around them.
With natural resources getting scarce, learning about horticulture and sustainability is critical for our planet. Botanical workshops offer a unique opportunity to get children involved and encourage environmental awareness in future generations. This is a great experience even for adults, who often live in cities and/or have few opportunities to connect with nature and plants.
If you are looking for more garden inspiration, check out "9 beautiful gardens in Italy".
4. Summer in open-air theaters and… on stage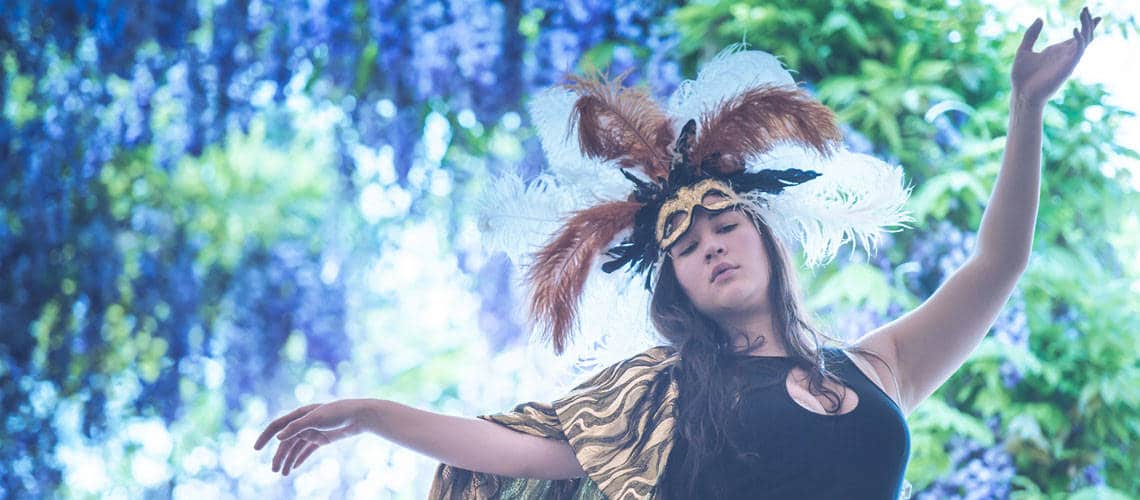 Have you ever taken acting or theater lessons? Whether you are extrovert or shy, joining an acting workshop with your loved ones can be an extremely fun, satisfying and enriching experience. Acting is a craft that anyone can learn―at any age. You can learn some fundamentals while having a great time with other people who want to explore different sides of themselves. In many instances, this activity even helps adults in approaching life differently. In fact, many grownups are often scared by "improvisation", not only on stage but in their everyday life. Fun acting lessons can help them react in different ways, changing intensity and attitude in a rich and authentic way.
The benefits of theater laboratories for children are huge. They allow young people to fully engage their imaginations and increase spontaneity as they experience the thrill of creating live theater, from learning the basic acting techniques, to developing improvisation and physical comedy skills, to putting it all together in a public performance.
Acting lessons do not have to necessarily take place in a theater, but we can arrange for them to occur in some of our amazing partner venues. Imagine yourself and your friends impersonating Theseus, Hippolyta, Oberon, Titania and other characters of A Midsummer Night's Dream, in the poolside garden of an agriturismo with panoramic countryside views… priceless and inimitable!
Summer is the ideal season for enjoying your favorite genres in open-air theaters and moonlit cinemas across Italy. Examples? Have a look at "Italy's lesser-known theaters: the sound of history"  and "Cinema under the stars: seventh art al fresco across Italy".
Are you looking for amazing travel experiences for your family and friends?

Contact Italian Special Occasions DMC

for more authentic ideas and seasonal activities!
Salva