One of the things that we love doing at Italian Special Occasions DMC, is to get lost in the small roads of Italy and discover new hidden destinations: magnificent hilltop villages, awe-inspiring landscapes, homemade cuisine and cultural attractions. Another thing we truly enjoy, is to share our discoveries with our readers to inspire them for their next Italian vacation. Last week we took off to explore off-the-beaten-path Tuscany, looking for secret locations, hidden experiences and surprising venues in the province of Siena. Join us as we recount our story in the territories of Colle Val d'Elsa and Val d'Orcia, ideal travel destinations for small groups and family travel.
Colle Val d'Elsa: luxury, simplicity and creativity
Many people associate Tuscany with its famous wines, but have you ever wondered about the origin of your wine glass? Even though it is not a destination of mass tourism, Colle di Val d'Elsa is internationally renowned for the production of crystal glassware and art. This pretty town features a well-preserved medieval center located on a hilltop. Here, we recommend a visit in the local Crystal Museum, where you can learn about local history and experience displays of local craftsmanship.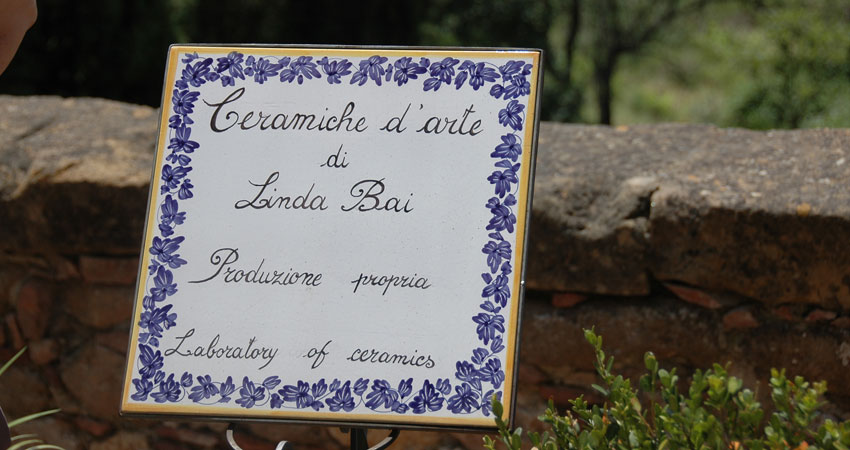 If you are planning a special occasion in Tuscany, perhaps near Siena yet secluded from the hustle and bustle of a touristy spot, there is a venue in Colle Val d'Elsa that is simply perfect! Castello di Casole is a meticulously restored Italian castle on an idyllic country estate in Tuscany. Unique and memorable gathering spaces are everywhere on the estate, such as the amphitheater for open-air celebrations and the intimate church for private ceremonies. The seasonal landscapes and the rich history of the 10th-century castle, are amazing ingredients for the creation of an inspirational themed event – from a product launch to a destination wedding and family reunion.
After our site inspection at Castello di Casole, we decided to sleep in a 3-star hotel called Terre di Casole. To our surprise, this charming hotel felt more like a 4-star hotel! It offered outstanding service, a relaxing swimming pool and cozy common areas that are ideal for families traveling with children. We also loved the homemade cuisine offered at the restaurant, characterized by the use of fresh products grown on-site in the hotel's vegetable garden. We could taste and smell the scent of fresh produce, as we gazed at the magnificent valley views at sunset and sipped some local wines.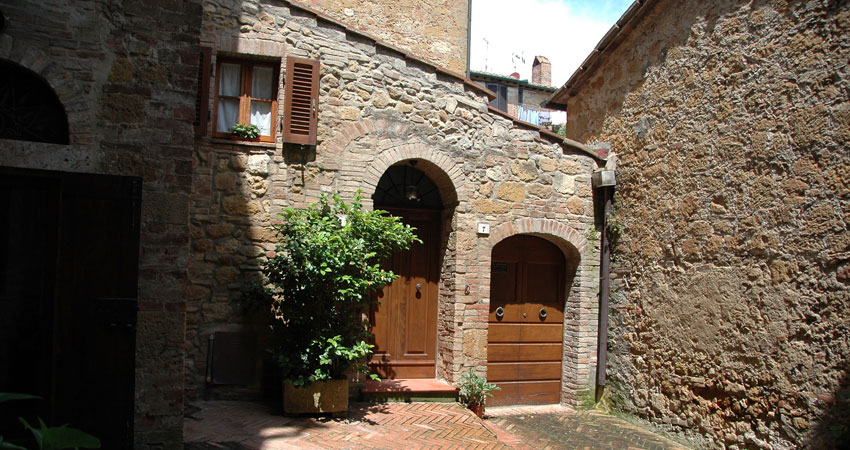 Another lovely place we uncovered is Agriturismo Solaio, which we particularly recommend for families and groups of friends that are traveling with children. The rustic property hosts a laboratory for kids, called Zucca Magica (magic pumpkin!), where didactic itineraries and activities are organized. Children learn about officinal herbs, products of the Earth, and artisanal dexterity. Put smartphones and tablets aside, and let children use their senses to develop their creativity, something that is often hindered by the use of new technologies!
Val d'Orcia: where past meets present in an innovative way
On the following day we headed towards Val d'Orcia, a vast valley that extends from the hills south of Siena to Monte Amiata. It is characterised by gentle, carefully cultivated hills that are occasionally broken by gullies and picturesque towns. One of such hamlets is Pienza, considered to be the incarnation of a Renaissance utopia: it was rebuilt as an "ideal town" in the 15th century under the patronage of Pope Pius II according to the era's ideals of rationality and humanism. When you visit this UNESCO World Heritage Site, a stroll through its piazza and palazzi will leave you awe-struck. We also recommend you pay an indoor visit in some buildings, such as Palazzo Piccolomini and Palazzo Borgia.

On our hunt for authentic venues for special occasions, in the vicinity of Pienza we fell in love with an unusual hotel concept that is still not very common in Italy. When you stay in an "albergo diffuso", your hotel is actually… an ancient village! In fact, the Italian term actually translates as "scattered hotel". The experience is seamless and authentic, as you get to interact with the locals and explore Italy in an innovative and chic way. Chic? Yes, indeed!
For example, the scattered hotel of Monteverdi Tuscany, which we had the pleasure of visiting, is a 900-year-old village where the accommodation was restored by celebrated interior designer Ilaria Miani. While her passion is restoration, Ilaria imparted a soothing and contemporary aesthetic to the rooms' centuries old wooden beams. Every room stands in high relief, from the carved seating in the showers to organic bath products from La Saponaria, an Italian company focused on exceptional, local ingredients, and hand-made in collaboration with regional farmers.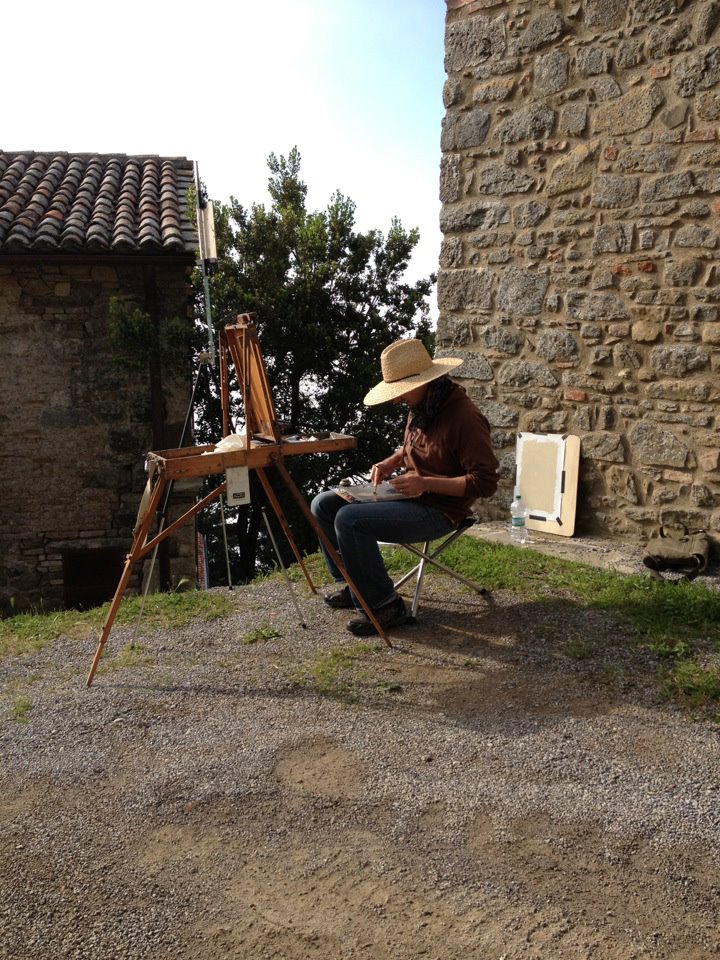 The founder of Monteverdi Tuscany, Michael L. Cioffi, has breathed life into this magical village, and has conceived his own Renaissance movement for the 21st century. In fact, he has created the Artists and Scholars in Residence program. Each year, Monteverdi invites accomplished artists from the world of the performing and visual arts, culinary arts, literature, philosophy and science: they visit and reside at Monteverdi, performing, lecturing and engaging with the guests.
Once a ghost village, this mesmerizing and innovative location is perfect for a teambuilding retreat, a product launch or a gala dinner, where the corporate event is combined with art, history, music and a magnificent view of the Val d'Orcia!
Private Tours for Family & Friends in Tuscany
In Colle Val d'Elsa and Val d'Orcia we found places where intellectual curiosity, cultural exploration, and social interaction are nourished; where the natural panorama blends seamlessly with the historic manmade landscape and modern comforts; where past and present integrate body and mind in a harmonious way. Do you wish to experience these places with your family and friends? Our DMC can propose and organize creative activities, such as pottery workshops with local artisans for adults or fun activities for children in didactic farms – just to mention a few. Contact us for information on Private Tours for small groups in Italy.