Are you planning a special occasion with Family and Friends to celebrate the end of the year with a unique event in Italy? Our Destination Management Company specializes in Small Group Travel experiences and proposes 10 places that you should consider for private tours in occasion of your next Christmas & New Year holidays in Italy.
Christmas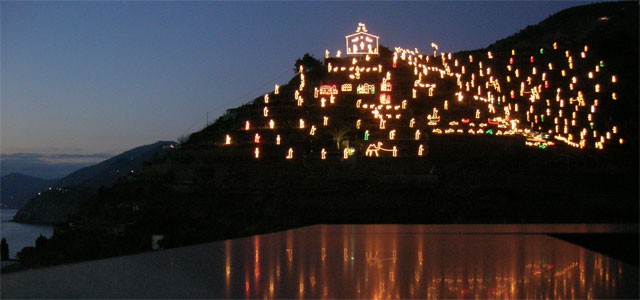 Manarola, Liguria
This lovely sea town of the Cinque Terre hosts one of the most beautiful and original – as well as most eco-friendly – Christmas cribs in the world. The Presepe di Manarola represents the Nativity scene with over 15.000 light bulbs powered by solar panels and with about 300 characters created with recycled or unused materials, such as wood and wires. This striking and bright display extends over approximately 4000 square feet on a terraced hill.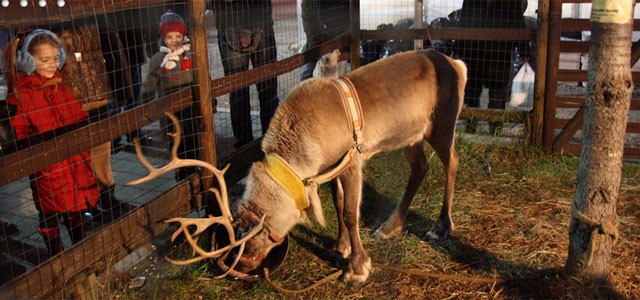 Sant'Agata Feltria, Emilia Romagna 
This medieval town is also known as Il Paese del Natale (the Christmas village). Its historic center becomes an enchanted place with the traditional sounds of bagpipes and handcrafted cribs on display along the alleys and in the Fregoso Fortress. Also, the market square hosts Santa's home (reindeer included) and a lot of fun activities for children organized by the elves! The restaurants serve a menu called "Advent Dishes", prepared according to local Christmas traditions.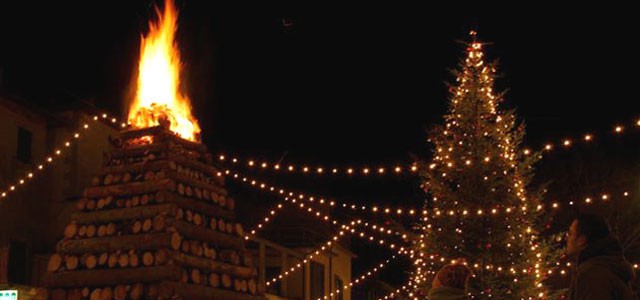 Monte Amiata, Tuscany
The small towns on the beautiful Mount Amiata celebrate Christmas with a mix of Holy and ancient profane rituals involving fire. Most notably, in the village of Abbadia San Salvatore over 40 large wood piles are lit on fire during the night of the 24th of December. These are carefully crafted by the locals on the days before Christmas Eve, and serve the purpose of keeping them warm during the night celebrations. The bonfires also light up the valley, creating a beautiful scenery.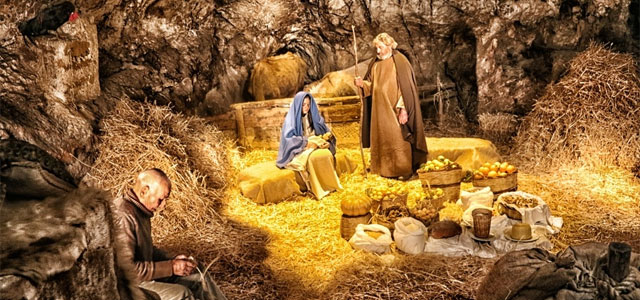 Trapani, Sicily
Sicilians do love the Nativity scene, you will find one in almost every square, Church and house on the island! However, the most spectacular and evocative crib is the Presepe Vivente di Custonaci, which comes to life with over 160 performers inside the beautiful, natural Mangiapane Cave. Dating back to the Upper Palaeolithic times, this grotto has an opening of about 80 meters and is 70 meters deep.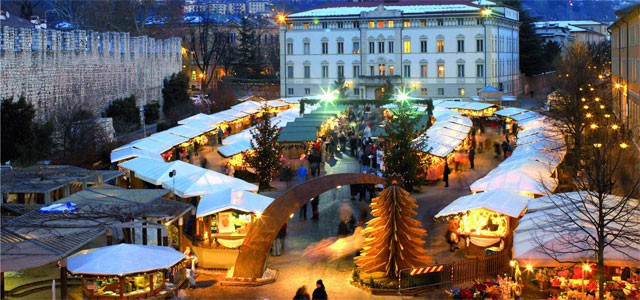 Trentino Alto Adige
Spend Christmas in this region if you would like to have a snowy scenery straight out of a postcard! The Dolomites provide a stunning backdrop, the charming towns offer beautiful Christmas markets in a German style, while the mulled wines and delicious cuisine do the rest. The area is also great for taking day trips to Venice or Verona, and gives you access to word-class skiing.
New Year's Eve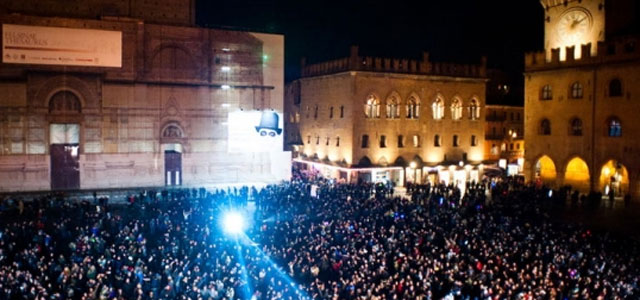 Bologna, Emilia Romagna
The town traditionally celebrates New Year's Eve with the Fiera del Bue Grasso (fat ox fair), during which an ox is decorated from horns to tail with flowers and ribbons. The winner of a special lottery at the end of the event gets to keep the ox. In Piazza Maggiore there is live music, an incredible street market and the most awaited for sight of the night: a massive sculpture of an old man (vecchione) is set ablaze in the middle of the square at Midnight, burning the bad things from the past year and welcoming the new one.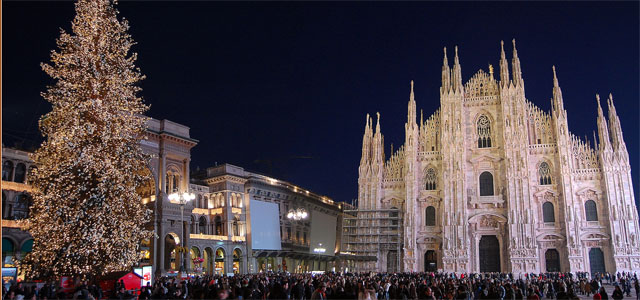 Milan, Lombardy
This is Italy's metropolis of parties and fashion, where important events take place and famous artists stop to celebrate NYE. Restaurants and disco-pubs organize themed menus and original parties. Piazza del Duomo is the heart of the movida, and offers a magical atmosphere with fun initiatives and fireworks. Piazza del Castello is just as beautiful, and is ideal for those looking for a more romantic evening.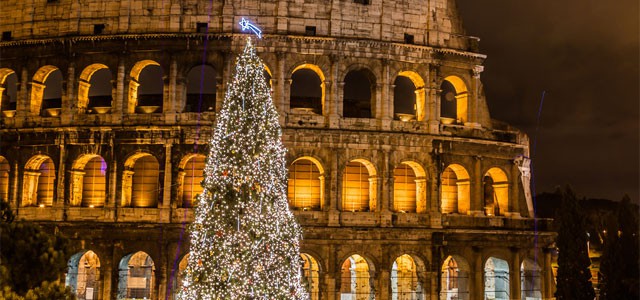 Rome, Lazio
Rome's history, attractions and activities, along with its magical Christmas atmosphere, captivate any kind of traveler. Among the most fascinating locations are the Spanish Steps, Piazza Navona (which hosts a lovely Christmas market) and Campo de' Fiori, while the largest gathering takes place at Piazza del Popolo where a free concert takes place and is followed by fireworks. If you prefer to enjoy an indoor Cenone (big NYE dinner), many taverns and restaurants have special menus.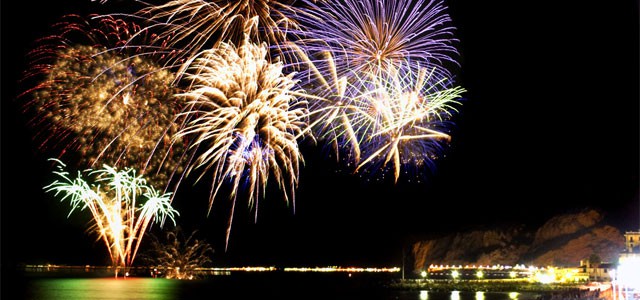 Naples, Campania
Naples has one of the best New Year's Eve fireworks shows in Italy. It also hosts huge outdoor music events, especially in Piazza del Plebiscito where there are usually classical, rock and traditional music concerts. While walking around the city, watch out above your head: in some neighborhoods people still throw their old things out of their windows to say goodbye to the old year!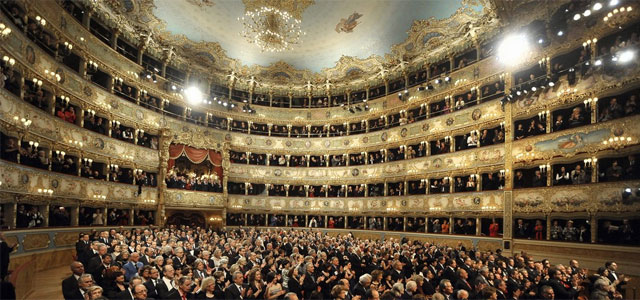 Venice, Veneto
St Mark's Square has a huge celebration with music, a giant fireworks display, a toast and a huge group kiss at midnight. Many restaurants around the town go all out with huge feasts. La Fenice Theater hosts New Year's Concert on different days before, during and after NYE, including a fancy dinner and ballroom dancing on the last day of the year. And for the courageous ones, you can take a New Year dip in the sea at Lido Beach with other brave folks!
Christmas & New Year's: Private Tours for Small Groups in Italy
Did you like our 'treasure trove' for Christmas and New Year's? Would you like to combine a visit to these destinations with your special event in Italy? We can be your local partner, planning your private tours and supporting you with a personalized service once your group is here. Make your Italian Christmas and New Year's event with family and friends simply unforgettable with Italian Special Occasions!