Spring time is the perfect time to visit Sicily, and a group of friends from the United States took advantage of this wonderful season to organize a fun trip and meet up in the Mediterranean island. And who did they contact to plan and follow their unique experience? Italian Special Occasions DMC!
We have asked Elizabeth, the group leader, to share some anecdotes about the trip.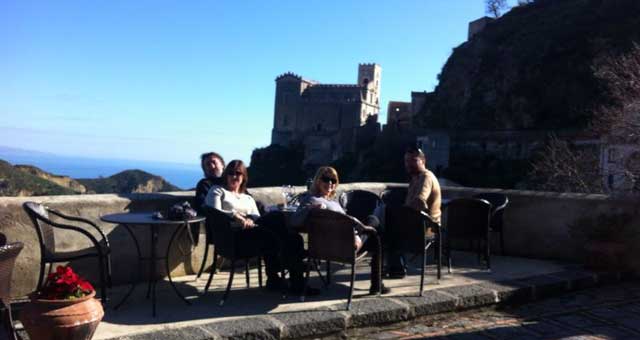 Years ago, I studied and graduated in an American university in Rome. Ten years later, while chatting online with some old colleagues from the senior class, I came up with the idea of organizing a friend reunion. We had all been back to Rome different times after our studies, and decided that it would be nice to meet somewhere different, to enjoy the Italian spirit but with a new twist. We opted for Sicily: very few of us had been there, and we were all interested in exploring this promising island. 
A group of 13 ex classmates joined the initiative. We contacted Italian Special Occasions DMC to help us plan the trip, to suggest and book some cool activities and properties for us to enjoy in Sicily, and to provide us with local support. We were all extremely happy with the service and with everything we were able to experience…
…starting from the local culture! All of the island breathes art and history, from the ancient temples to the Baroque and medieval buildings. Something unique that really surprised us was the possibility of staying and sleeping in a traditional 'dammuso', basically a house carved in a grotto in Modica, a UNESCO World Heritage Site. That was quite authentic!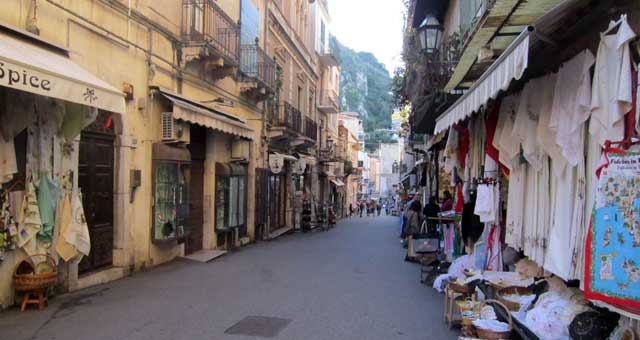 We also loved Catania and Siracusa. The first one mixed great architecture from different times in history, with a modern and dynamic vibe; while the second town offered two gems: the one and only Ortigia Island, and the limestone cave called Ear of Dionysius… simply beautiful!
We wanted to try something different during our trip, something active yet relaxing. Italian Special Occasions DMC suggested we try golfing, and we gladly took up the challenge. Three people in our group were already expert golfers, and they enjoyed two different 18-hole courses at Donnafugata Golf Club near Ragusa. For the rest of the group (including me), a special group lesson for beginners was organized at the local driving range. It was really a lot of fun! The weather was warm and the landscape was so charming!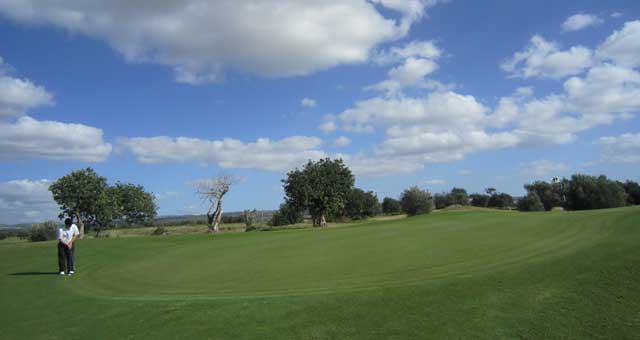 Finally, no trip to Sicily (or Italy in general for that matter) would be complete without a culinary immersion. We ate in the best restaurants, from fancy ones to simple rustic taverns, and even enjoyed street food in Palermo – the panino alla milza (bread with spleen) was a real surprise. But the cherry on the cake was the cooking lesson in a characteristic agriturismo near Mount Etna, where we learned how to create local delicacies with fresh products, followed by wine tastings and a tour along the Etna Wine Route. There is something about that volcano, its products and its friendly inhabitants that made the trip to the area particularly exciting.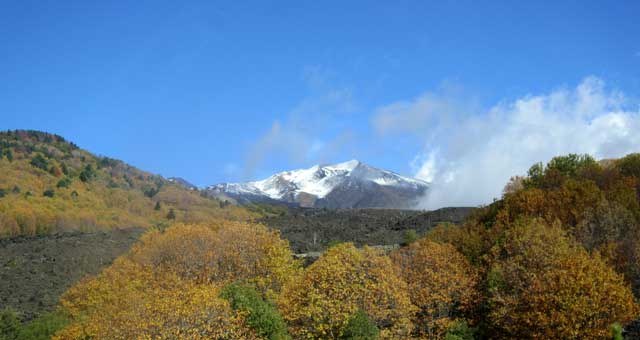 So, our alumni reunion was just beyond our expectations. We were able to remember the past, to celebrate the present, and to also to get new ideas for the future… we will be definitely contacting Italian Special Occasions DMC for other special events and for discovering the most different side of Italy.