An ever-increasing number of couples are looking for unique and authentic ways to celebrate their wedding. They demand meaningful experiences not just for themselves but also for their guests, especially in the case of a destination wedding in another cultural environment.
If you recognize yourself in the statement above… brace yourself! We at Italian Special Occasions DMC have a never-ending basket of ideas for special events. And, since this is one of the most romantic seasons of the year, we would like to share some tips for an unforgettable fall destination wedding in Italy.
Let's start with a premise. One of the secrets behind a successful and memorable special occasion is the involvement and stimulation of your Five Senses. In Italy – during the season of autumn – your eyes are bewitched by the landscape's earthy colors; your ears tune in to the sounds of ancient folklore festivals; your taste buds and nostrils feast on fresh produce and seasonal recipes; while an active visit in vineyards and olive groves allows you to touch the textures of nature.
Fall destination wedding & foodie activities
One of the most authentic activities that you and your wedding guests can enjoy during fall is the century-old tradition of harvesting grapes and olives. By becoming "farmers for a day", you get to meet locals who have been in the business for generations; to chat with them about their struggles, livelihood and pride; and to uncover the secrets behind some of the most prestigious Made-in-Italy products.
The wedding couple and their guests can actually join the harvest, picking olives and grapes by hand according to ancient local traditions. The next phase is in the frantoio (olive oil mill) and in the cantina (winery), to understand the production and marketing processes.
One of the most awaited moments is that of "le degustazioni", or wine and olive oil tastings accompanied by typical products. This is a truly sensorial experience – although it goes beyond your Five Senses: the act of learning and sharing something with your loved ones creates those special memories that we tend to treasure forever!
Example: Olive oil immersion in Umbria
Depending on the chosen region for your destination wedding, you can explore local cuisine and products along especially designed food paths.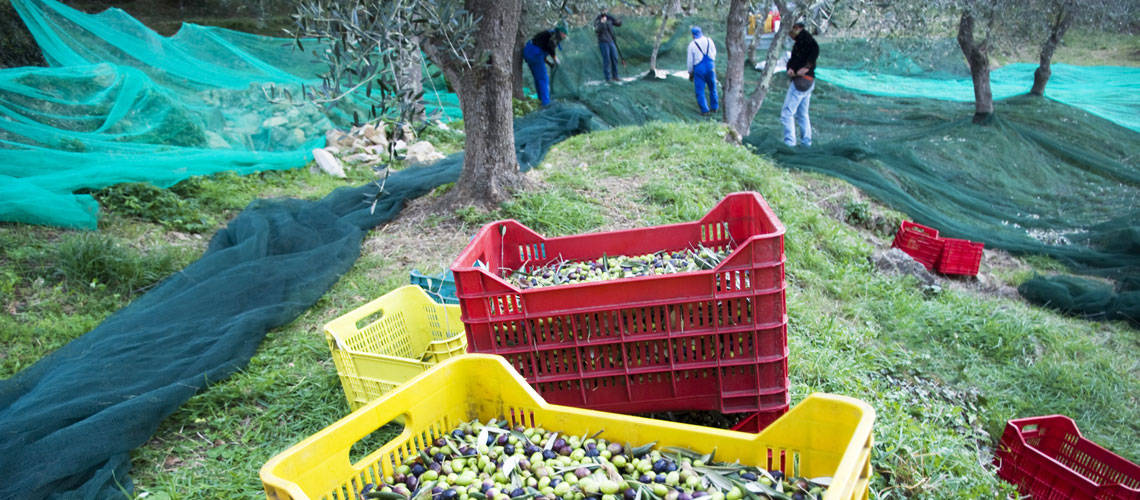 For example, if you decide to tie the knot in the beautiful region right in the heart of Italy, you will visit the Strade dei Sapori dell'Umbria (Umbria's Roads of Flavors). Here, there are five areas that produce the prestigious DOP-labelled olive oil: Colli del Trasimeno, Colli Assisi-Spoleto, Colli Martani, Colli Orvietani and Colli Amerini. Local olive groves belong mainly to three varieties: Moraiolo, Frantoio and Leccino. Incredibly, another special variety called La Dolce Agogia exists near Lake Trasimeno.
This may sound difficult to read or remember right now, but once you are actively involved in the exploration of this gourmet world with your loved ones… chances are that some will start considering themselves as olive oil connoisseurs!
Example: Vineyarding in Sicily
Vineyarding brings you into contact with the people behind the grape harvest and wine production. One of our favorite regions where to enjoy this experience is exotic Sicily, where local history is marked by foreign influence and a number of aristocratic families involved in viticulture. What better way to understand the history and taste of Sicilian wines than to follow a thematic itinerary called "Between Noble Families and Noble Wines"?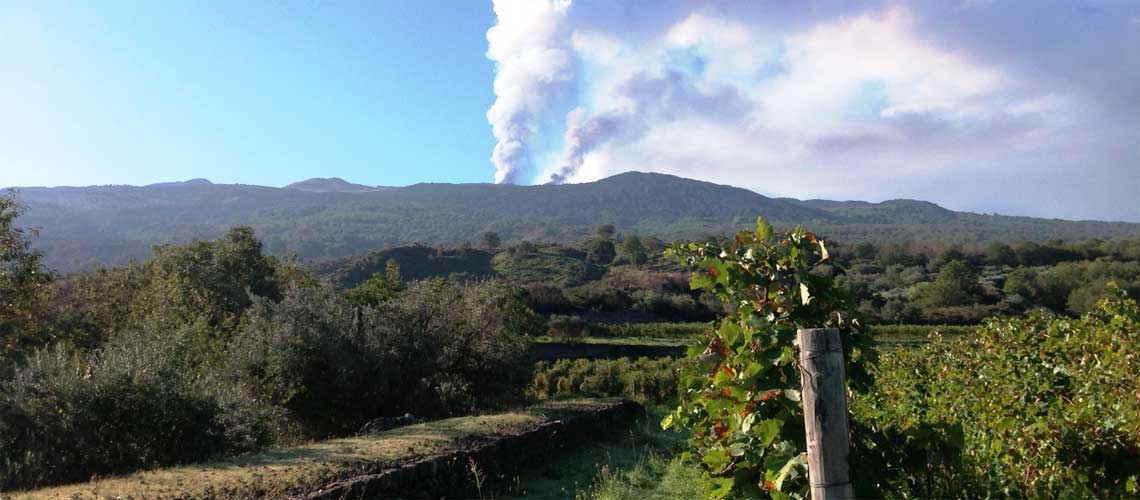 For example, the Planeta's are an ancient family of Spanish origins. They have played a leading role in Sicily's agriculture for 18 generations. Vineyarding with this historic family in the extended Planeta Estate means visiting six different, distant territories and an amazing variety of cellars within one region.
Just imagine yourself enjoying breathtaking autumn views of the sea or of the fuming Etna volcano, while walking along the picture-perfect rows of grape vines together with a Planeta family member, followed by some wine tasting with them. With their precious company, you can uncover all the secrets behind each estate: from the history to the products, from the harvest to the manufacturing and labeling process, from the charm of the historic buildings to the anecdotes of the family.
Authentic Venues
Apart from the endless exciting activities that can be designed and organized for you and your wedding guests, choosing the right accommodation represents a fundamental aspect for a destination wedding.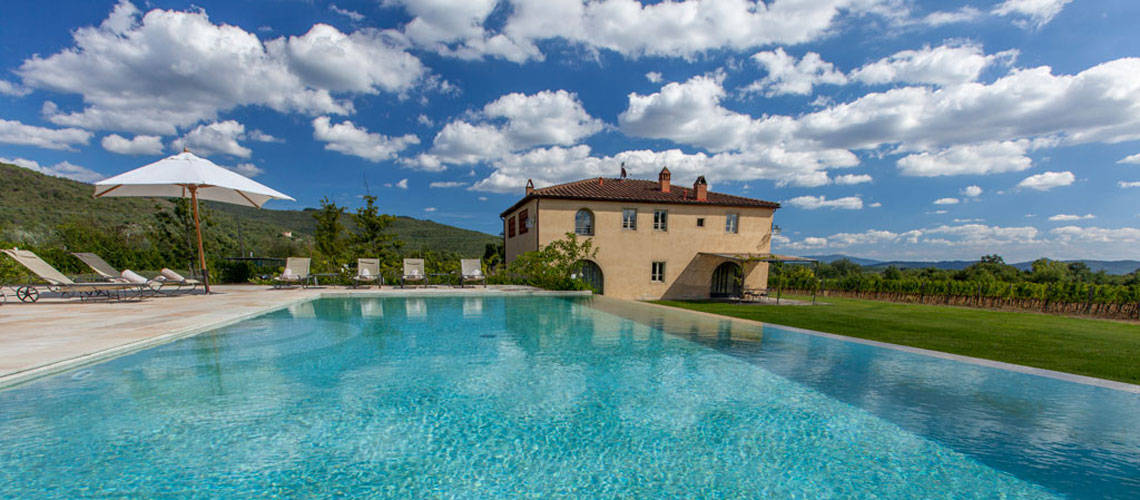 For an immersive foodie wedding experience that respects the local environment and culture, we can suggest some lovely estates and farmhouses with a long history, solid traditions, sustainable approaches and unique styles.
If your group is traveling with children, these kinds of venues provide the perfect atmosphere for learning about animals and agriculture, but also for organizing fun painting and pottery workshops.
And for your entire group: not only can you join gourmet excursions in and around the territory, you can also enjoy homemade dishes and cooking lessons on site… you will be amazed by the passion and storytelling that only a local can transmit to you!
Are you planning your Fall Destination Wedding in Italy? Do you need assistance, ideas and guarantees for a truly memorable and authentic special occasion for you and your guests? Contact us now!