The organization of creative corporate experiences is a very requested service in our own knowledge as Destination Management Company. And so, this week, we want to share with you some of our ideas and tips for authentic and unique event management.
The basics
The successful planning and execution of corporate events, business meetings and product launches is very important to our clients and – of course – to the client of our clients. There are two fundamental aspects that are necessary to achieve this goal. We are all familiar with one side of the coin: being flexible and prepared to solve problems.
Organizing any type of event is not a simple task, but rather a problem-solving mission! That's why at Italian Special Occasions DMC (ISO) we have a team that excels at logistics, at following every single detail and at solving the hiccups that can normally happen during an event. Leadership, organizational and managerial skills are simply essential.
The extra flavors…
Let's go beyond the "obvious" basics, flipping the coin onto the other side. What distinguishes the unique events managed by Italian Special Occasions DMC is our creativity, boosted by the beauty of Italy. We live in a country where art and history are the protagonists, where every corner hides something inspiring or waiting to be discovered.

Our creative corporate experiences are also stimulated by the seasons. In fact, spring, summer, autumn and winter feature their own flavors, traditional events and colors.
Themed corporate events are hugely successful, because they tend to create strong memories. We build the theme based on the season when the event takes place, the history of the exclusive venue where it occurs, and the local traditions of the destination. Amazing performances can be conceived and executed based on the theme, making your event extra special!
Themed performances
The perfect corporate event must have the right kind of performances for a powerful impact. Coherent and stunning shows can and must reflect the brand or business values and history. These can be combined seamlessly with the local destination through storytelling. And Italy provides the ideal setting for amazing visual art shows and music performances! Here are just some examples…
Musicals
Imagine how powerful a product launch can be, if your attendees get to enjoy a captivating musical. Amazing costumes, enchanting music and an engaging story are difficult to forget! International musicals can be adapted to the Italian region where the event takes place and to best represent the product or business that is being launched. Or, you can choose to go "local" and adapt an Italian musical, such as Rugantino, a musical comedy set in the papal Rome of the 19th century.
Opera
Italy is the nation where opera was born, and most regions boast their own major music composers and opera singers. Most importantly, a live opera performance rarely fails to get people emotional, no matter where they come from.
Theater
Since its beginnings with the ancient Greeks, the history of theater has been closely tied to the Italian territory and artistic movements, such as the Commedia dell'Arte. Theatrical performances were at the heart of the gala dinner that ISO organized for a product launch by Kerastase Brazil in Florence. Passionate actors engaged with the audience, taking them back to the Renaissance. They also drew parallels between Kerastase's philosophy, the new product, and the history and sights of Tuscany. Read the full case study here.
Fashion
Whether your client or business is in the fashion industry or not, a glamorous runway show is a joy to watch. Unique fashion shows with strictly made-in-Italy dresses and accessories allow to capture Italy's timeless charm like a Star, making your guests feel extra special!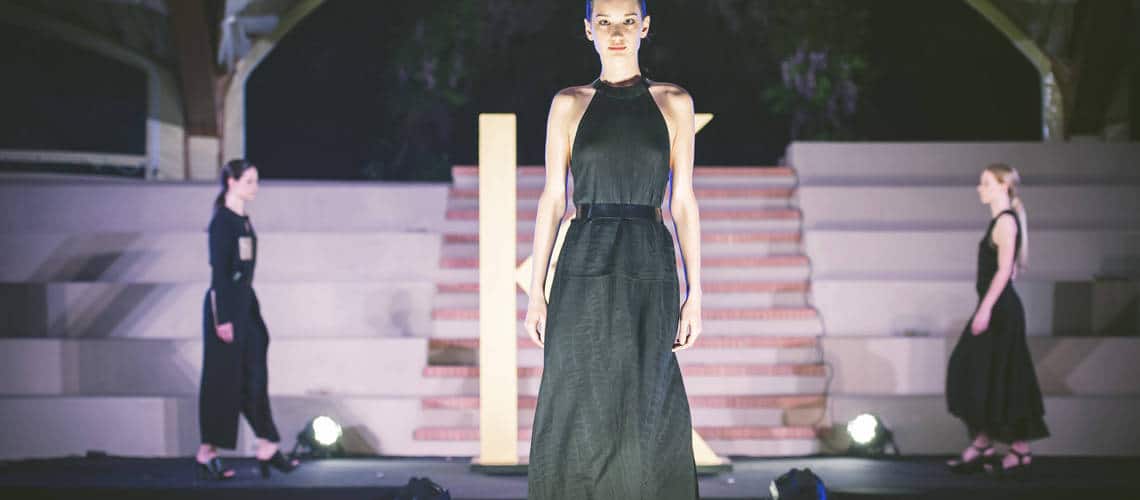 From theory to practice: Creative Corporate Experiences in Italy
Are you looking for a destination management company that can help you plan and execute an amazing corporate event in Italy? Italian Special Occasions DMC is at your disposal to turn your vision and objectives into pure art creation. Choose your picture-perfect location or ask us for handpicked, exclusive venues. Allows us to suggest the best region-season combination for a powerful impact. You can choose to be involved in every single stage of the event, picking out even the finest of details; or you can leave the intricacies to us and simply enjoy your event with your clients. Contact us now and put us to the test!
Salva