The name 'Campania' is probably not as famous as other regions of Italy, such as Tuscany. But millions of travelers are in love with it, thanks to Hollywood movies filmed in different, irresistibly picturesque locations in this sunny region. Some of these film locations are ideal for WOW-factor corporate events, private tours, team building or other special occasions such as family reunions.
Can you recognize the movies from the photos before reading the descriptions below?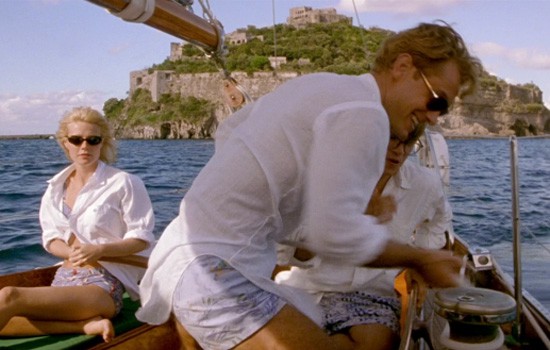 Talented Mr Ripley: This movie was filmed in a number of locations, but you probably recall seeing lovely pastel buildings and cobblestone streets in a seaside village. That is Procida, one island off the coast of Naples, which was also the setting for the iconic Italian movie 'Il Postino', directed by Michael Radford and featuring Massimo Troisi. Other scenes of the Talented Mr Ripley were also shot in Campania, specifically on Ischia Island and on the Sorrentine Peninsula.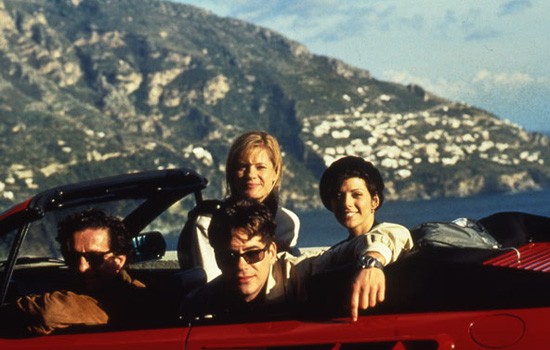 Only You: This romantic movie starring Marisa Tomei and Robert Downey Jr features lovely scenes filmed in Positano, a typical village perched on hills leading down to the sea on the Amalfi Coast.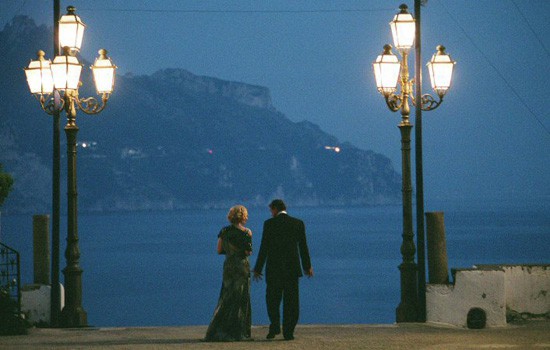 A Good Woman: The remake of Oscar Wilde's Lady  Windermere's Fan celebrates the Amalfi Coast with scenes shot in Ravello, Atrani and other local gems that create an enchanting backdrop to the satirical movie featuring Helen Hunt and Scarlett Johansson.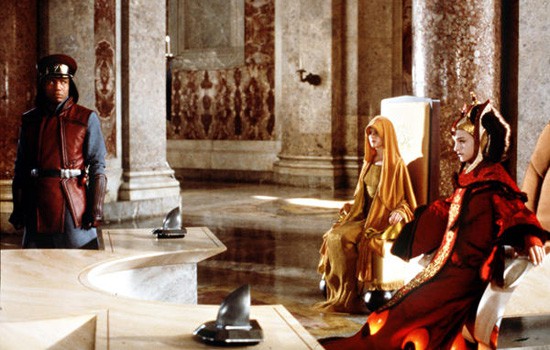 Angels and Demons, Star Wars and Mission Impossible: The breathtaking and majestic Royal Palace of Caserta was used by Ron Howard as a stand-in for the Vatican interiors; by George Lucas for Queen Amidala's palace in The Phantom Menace and as Queen Jamilla's palace in Attack of the Clones… and it was even the location where the Lamborghini blows up in Mission Impossible III!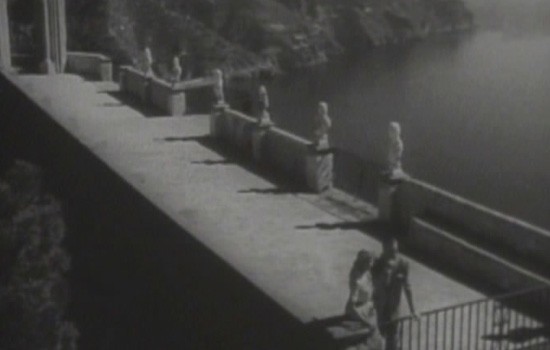 Beat the Devil: A classic movie that makes you fall in love with the town of Ravello in the 1950s, when the location was also a popular secluded escape for Hollywood stars. Beautiful scenes were filmed in the gardens of Villa Rufolo and Villa Cimbrone, starring Humphrey Bogart, Jennifer Jones and Gina Lollobrigida.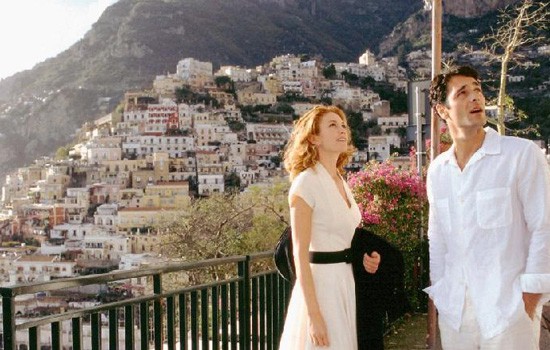 Under the Tuscan Sun: Yep, this movie was also filmed under the Campania sun! In fact, you might remember the protagonist Frances Mayes (Diane Lane) strolling along the beach and the alleys in Positano.
Original Corporate Event in Campania
Would you like to organize a corporate event, team building activity or product launch in Campania? Choosing an Italian filming location could provide you with a fun storytelling approach that can be tailored to your brand and business objectives. Contact us for more information and ideas.