Conferences are fast changing and innovating. The days that we'll get participants into the room to listen to an expert and have coffee breaks in between are over. Today's conferences are innovating in many aspects. These include education formats, networking, catering, conference destinations and venues, technology and presentation formats.
In this post we wanted to share with you how we see conferences are evolving and explore some activities for conferences you can easily integrate into your next event.
Attendee engagement
First and foremost conferences are organised to share knowledge, training, education and know-how. Over are the days that we can invite an "expert" to talk about one topic for an hour without attendees starting to drift to their phones. Innovative conferences will ensure that attendees use their phones to interact with the speaker and the event rather than being a destruction.
How can we engage our tech savvy audience? One of our favourite pieces of technology is Sli.do. This Q & A platform allows attendees to ask questions directly from their phones, and other participants seeing the questions can vote which question they want to be answered first. Why it's so effective? Because attendees don't need to download an app, and the Sli.do platform works seamlessly on mobile or desktop. Additionally, participants can ask questions anonymously, so it takes away the fear of public speaking some attendees might have.
Education format
Delegates process information differently, and while some might be willing to just listen, others want to engage in a discussion or simultaneously be on their phone and update their social media feed. If you can identify your delegate's profile, you can guarantee a successful conference. But it's not always easy. So what can you do?
Offer variety of formats: panel discussions, interviews, TED style talks, round table discussions, workshops or camp fire sessions.
Creative set-up
Usually, you can choose between theatre, banquet, class room, U shape style. But what if you think outside the box and offer your attendees different seating formats? It can be cosy sofas, designer chairs, bean bags or even exercise balls. This change in environment might trigger new and fresh thinking from the participants and they will start exchanging ideas and engaging in discussions. If you really want to go off limits, you can even have a hammock or a swing in the room!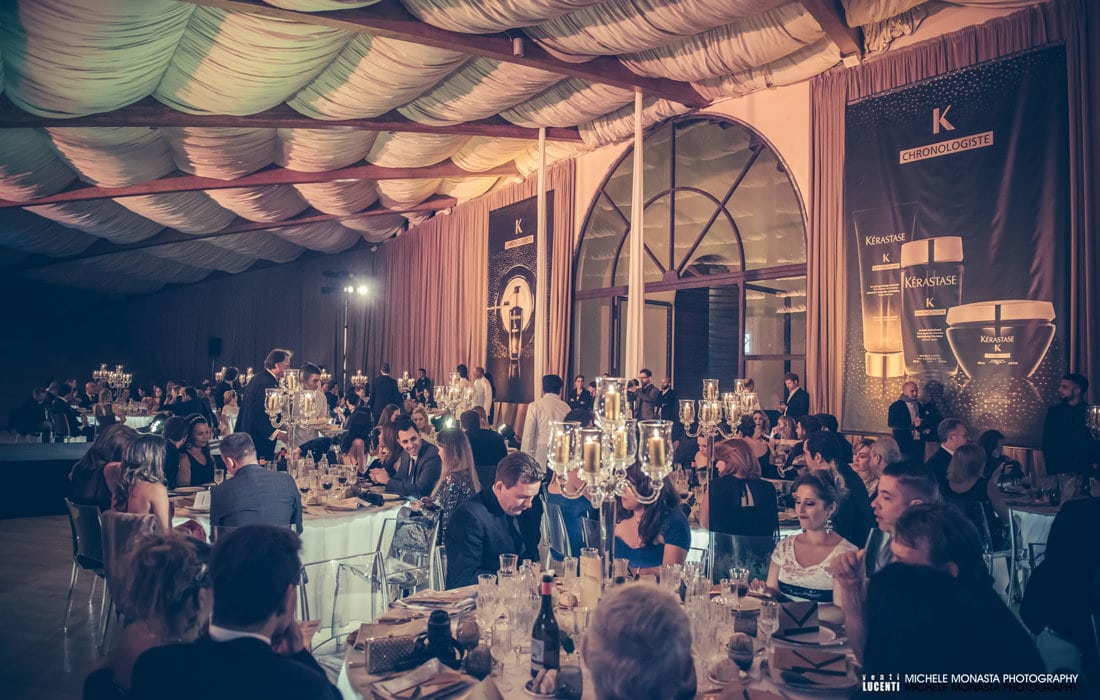 Facilitate attendee networking
After knowledge sharing, second purpose of the conference is to facilitate attendee networking. We should facilitate opportunities for ice breakers and informal discussions. Some ideas:
Get creative with name badges. This will surely break the ice and get attendees talking. You can do it on a budget, but there are also more expensive options using event technology. On the less expensive spectrum, you can consider badge decorating. Through this activity delegates can express their individuality and creativity. We saw this at IMEX Frankfurt couple of years back when Copenhagen Convention Bureau offered stand visitors to decorate their badge. Not only it was very popular activity, delegates were more likely to keep it as a souvenir from the event.
On a more expensive side, Poken is a fantastic tool to engage attendees in networking. The way it works is that each delegate gets a "Poken" which he/she can load with all their preferred social media networks. When given to delegates, when they touch other Pokens (like "shaking hands"), they exchange this information. Post event delegates can simply upload it into their system and see all the people they met at the event. As a result, it saves delegates time manually updating information from business cards. Most importantly, it guarantees higher interaction and networking between attendees.
Ask for attendee expectations
As organisers, we want to ensure that by the end of the conference we met all our attendee expectations. How do we do this? We recommend putting up a blank wall where attendee can write down their expectations from the conference. For example, what topics they want to learn more about, who they want to meet, why they are there, what is one takeaway they hope to achieve from the event etc. It's an excellent way to show your attendees that you care about their feedback, and as a result, it can serve as a little market research for you how to improve the event according to attendees needs.
Catering
After content and networking, catering is not less important. We will recommend keeping your catering inside the venue not to lose your delegates to the local pub. Try to have multiple food corners, so delegates can have a "quiet moment" from the buzzing event or a relaxed conversation with peers. Also important to provide good seating arrangements for attendees to enjoy their lunch break and not needing to stand all the time or wondering around looking for a comfortable place to eat. Additionally, try to ensure that conference rooms, breakout rooms and the exhibition (if applicable) are all connected to each other. In general, during lunch break at a conference we'll recommend a buffet so it goes quick and efficient.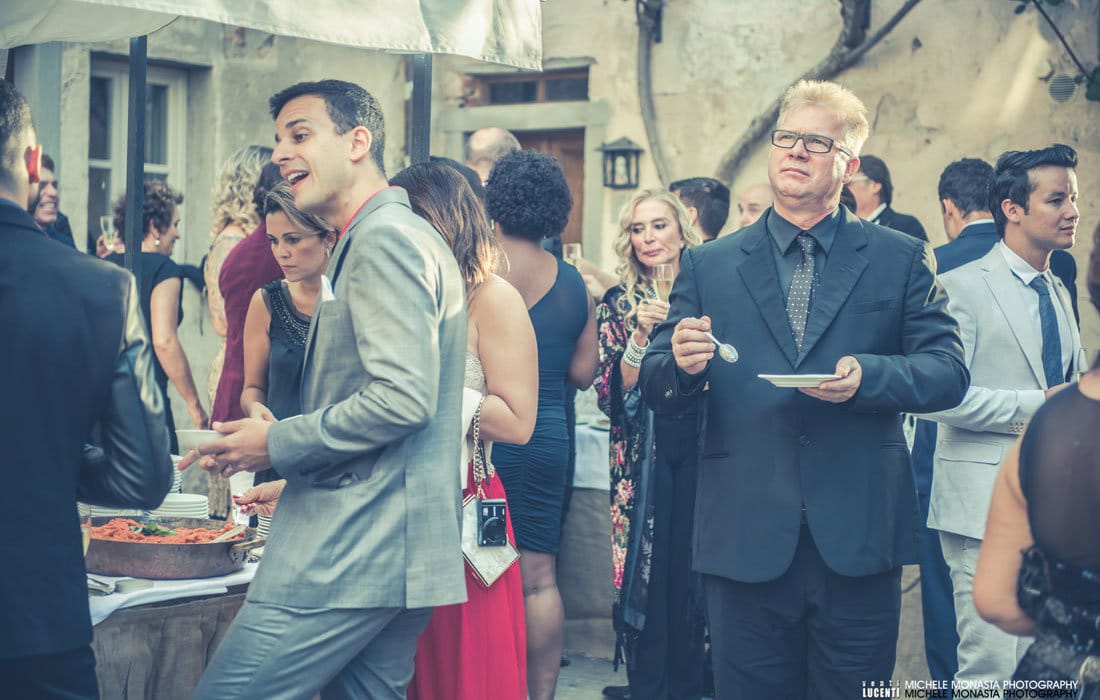 Choice of venue
All goes without saying that the choice of the venue if very important. If you want to organise some of the creative activities mentioned above, you should check with the venue what is possible and what isn't. Other essential factors that go into account are capacity, catering (do they have in-house catering or you'll need to outsource), technology, cost (do they have minimum spend, charge per person or for room hire, do you need to rent all the rooms even if you'll be using only one etc.), acoustics, any hidden costs (such as for technology equipment, fast internet etc.), accommodation near the venue or at the venue (hotel for example), staffing (do they have enough staff or you'll need to hire a staffing agency) and others.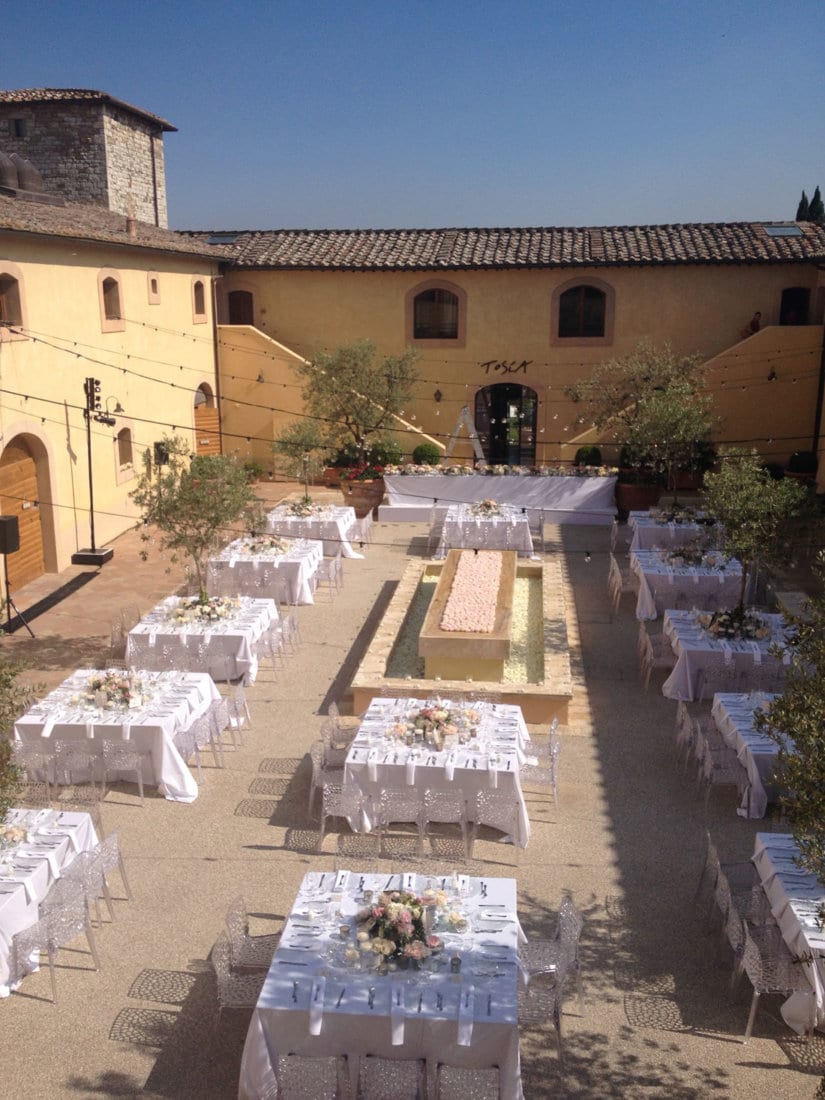 Conference cities in Italy
To conclude, here are two recommendations for conference cities in Italy, unexpected and unusual.
In Northern Italy, Turin is the perfect conference destination. It was the first capital of Italy, and has rich history, art and culture as well as today it's strong industrial centre of Italy. Not to forget, it hosted the 2006 Winter Olympics.
The main conference and congress centre in Turin is Lingotto Fiere. Easily accessible from major European hubs, it offers exhibition area, meeting rooms and outdoor area. Total exhibition space at the venue is 65,000m², it has 17 meeting rooms and can accommodate up to 600 seated and up to 1000 people for a cocktail.
Turin has a great infrastructure, high quality cuisine and competitive prices. Additionally, it offers excellent opportunities for a social programme alongside the congress, such as in Langhe, Roero and Monferrato.
In the centre of Italy, we can recommend Bologna. Bologna's Guglielmo Marconi international airport is served by major airlines and is accessible by train from major European cities. One of the main conference centres in Bologna, Polo Congressuale, is located in the city centre. It consists of three buildings, Palazzo della Cultura e dei Congressi, Sala Maggiore and Hall 19-20. All the buildings together have the total capacity for 11,000 people. But if you break it down, you can use different rooms and spaces. It has 4 conference halls seating from 300 to 6,000 people, 9 meeting rooms seating from 20 to 200 people and a A 13,750 m², exhibition area.
Additionally, you can organise a wonderful incentive or team building alongside the conference in Bologna. For incentives it's possible to organise a sensorial experience through the Food Valley, tasting the most famous Italian Parmesan, Ham and testing the most famous Car of Formula one such as Ferrari.