Less than one week to go until IMEX Frankfurt and we're almost ready to go. All appointments are fixed, education agenda is finalised and social events are carefully selected. Our MD Laura will be heading to Frankfurt on the 14th May, one day before the exhibition starts to get the chance to explore the city a bit and be well rested for the first day of the show.
We hear the term Bleisure used in our industry to describe combining business and leisure. After all, how can you be in a world class, international city and only see the congress centre and your hotel room? So the extra few hours you might have available, are definitely worth exploring the unknown city.
Sometimes also referred to as bizcation, these are the two buzz words we keep hearing this year, so we decided to share with you few tips for top Italian bleisure destinations.
Treat yourself in Verona
If you want to treat yourself for some luxury whilst on a business trip, Verona offers you fashion, gastronomy, art and world class hospitality. But mostly, if you are in Verona, then you're in for shopping. When you stroll between the majestic arena and the Duomo, you'll encounter historic streets with fashionable places. There you'll find anything from boutiques to vintage stores, from artisan workshops to luxury outlets with designer brands.
After successful shopping, explore Verona's gastronomic scene, offering something for all tastes and budgets. But if you want to try something unique to the destination, then we have a recommendation for you. The trendy ConFusion Restaurant offers a superb fusion of Italian classics and Japanese dishes. For a more traditional approach to Italian cuisine, enjoy the flavours and panoramic views at Ponte Pietra Restaurant, located on the Stone Bridge, dating back to over 2.000 years ago.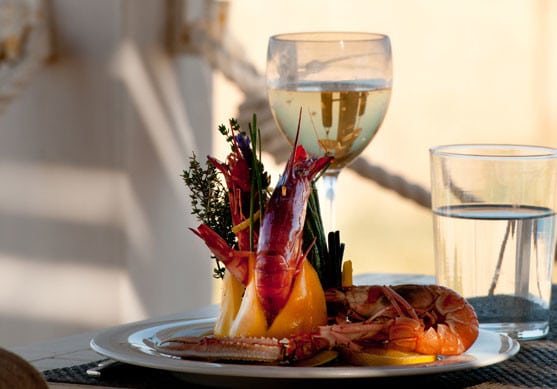 Feel adventurous in Turin
In Turin you can treat yourself for an adventurous experience before or after your conference. Turin is a splendid city that delights your eyes as you walk around. But wait until you can see it from above and take the Turin Eye to admire the panoramic sights from 150 meters of altitude. You can even enjoy a stylish aperitivo al fresco on board.
Not to forget gastronomic experience and recommend you the Pai Bikery. This bicycle coffee shop is run by 3 friends who share the passion for good food and classic bikes. The place is very trendy and popular among the locals. Here you will find delicious organic food and homemade drinks. The atmosphere is casual and service is friendly. If you are ready for a little adventure, you can hire their vintage bicycle and explore Turin.
Feel artistic in Naples
When you arrive in Naples, you can witness the interesting combination of past, present and future. To explore more of its artistic flair, visit one of the art galleries, such as the Museo d'Arte Contemporanea Donnaregina for example. You can also visit Palazzo Donnaregina where it features different exhibition, both permanent and temporary. Last but not least we recommend the Intragallery. It perfectly demonstrates how local meets global contemporary art, shortening the gap between Naples and the great cultural movement around the world.
After all these visits you'll probably get hungry, so we have it sorted for you. Naples is famous for its pizza, so we highly recommend Pizzaria La Notizia 94 and their "gourmet pizza". Restaurant's modern design, the colourful décor and the extensive menu, offering unique ingredients is the perfect place for a savvy and international business traveller and perfectly strikes the balance between innovation and tradition.
Feel like a local in Rome or Bologna
Usually between June and September, major cities host open air cinemas and what's better to experience Italian summer in the city. From classics to latest releases, you can enjoy the fantastic atmosphere and feel like a local. You can get a small picnic and a glass of wine, and relax before or after your business event.
Rome is our favourite for open cinemas and let us tell you a little secret. In its historic center, you can go to the Tiberina Island by crossing Ponte Fabricio (the only original bridge in Rome) or Ponte Cestio. The island's film festival is called L'Isola del Cinema with three screening venues: Arena, Schermo Tevere and Cinelab. The former two are outdoors, while the latter indoors. Each tends to specialize in one area, for example: current movies from Italy or from around the world; documentaries, animated movies and abstract cinema. Q&A sessions and meetings with directors and actors are also often organised on this occasion.
Another favourite is Bologna and hosts about 50 movie nights between June and August in the evocative setting of Piazza Maggiore. There, you'll find yourself surrounded by historic landmarks, such as the Statue of Naptune (1565) and Palazzo del Podestà (1200). Additionally, there is a smaller, niche movie festival within the larger event. The Cinema Ritrovato celebrates silent films, movie soundtracks, and even awards prizes to DVD and Blu-Ray quality home entertainment from around the world.
Discover authentic Italian Christmas Markets
From late Novemeber Italian cities, big and small, open their Christmas markets to locals and tourists. The aromas of cinnamon and mulled wine, the handmade items, seasonal decorations and cheering music are celebration of all senses. Let's explore few Christmas markets in popular Italian destinations.
Bussolengo in Verona is the most famous indoors market and is called Villaggio di Natale Flover. It's famous for traditional crafts and you can see the experts at work, doing glassblowing, inlay and painting. It's very popular market and you'll see many locals attending with their families.
In the Tuscan village Montepulciano you'll find the traditional Mercatino Natalizio. Each year, they have 70 decorated wooden huts selling local and original products. The market is run by the local artisanal and cultural associations to display traditional crafts. You can try the local specialties for lunch or dinner and buy presents before heading home.
In Naples, there is no snow, but there are Christmas festivities taking place. Around Christmas time the famous street of Via San Gregorio Armeno features the most iconic artisan workshops dedicated to the "arte del presepio". For local families, this street represents an important tradition and an obligatory stop before they build their own Nativity at home. Some attend to enjoy the Christmas Spirit, others to buy decorative items for home. Lastly, don't miss the beautiful display of lights in nearby Salerno… it's magical.
It's all about the experience
When you are on business in Italy, we highly recommend finding these 2-3 extra hours to explore your surroundings. All MICE destinations offer short but fulfilling activities you can do on your own or with colleagues. Be it shopping, a stroll in the historic street, trying the local food specialties or just chatting with the locals can be a new experience that will enrich you personally and professionally.
Now, we're off packing and getting ready to head to Frankfurt for IMEX. If you also happened to be there, get in touch and we'll be happy to meet you for a coffee.