Are you looking for that cool souvenir that will add the final, unforgettable touch to your wedding in Italy? At Italian Special Occasions DMC we have quite a few ideas, and we would like to share some with you!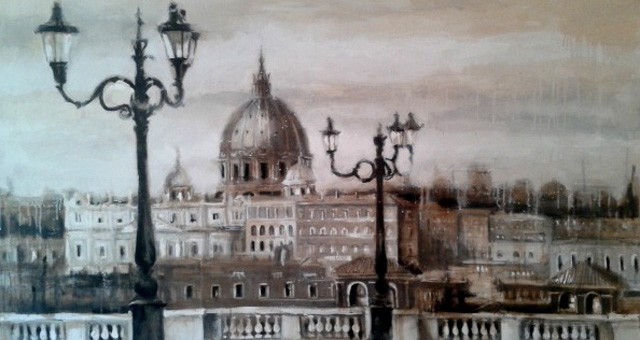 If you like arts, in particular paintings, we work with talented Italian artists who can recreate the landscape or venue where your wedding takes place. For example, Francesca Napoletano creates beautiful watercolor paintings using a mixed technique. She specializes in urban settings, and some of her works are exposed in the Italian Ministry of Economy, Yemen's Embassy and Canada's Ministry of Communication.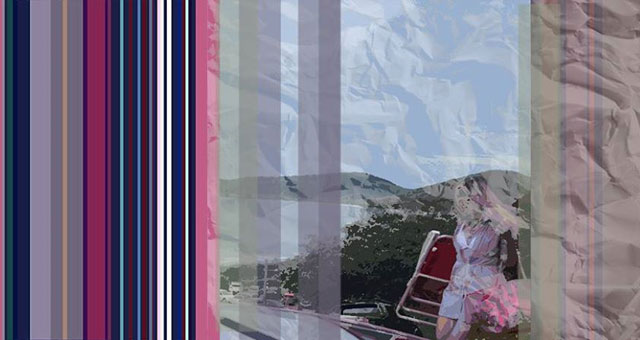 If you prefer less classic but more modern and alternative approaches, Laura Villarosa prints hypnotic digital images on cotton canvas stretched on a wood chassis. She currently lives in Brazil and collaborates with Cynthia Fidalgo.
Artisans can also reproduce picturesque Italian landscapes on rustic terracotta pots, plates and boxes. If you would like to give your guests a gift that not only represents but also embodies the local experience of the area where you get married, you can consider typical artefacts. For example, if you are getting married near Faenza, opting for local ceramics is ideal, just like Murano glass jewels or décor comes natural if you tie the knot in Venice (read more about Faenza Ceramics).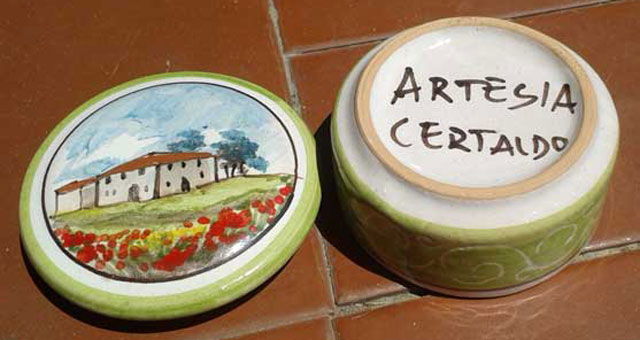 Italy is a foodie paradise, so you cannot go wrong with local delicacies from all around the boot. Your wedding favor could be a genuine product from an organic farm, such as extra virgin olive oil or a fine wine. And – of course – you can capture the delicious essence of the territory where you get married in your favor: customized chocolate in Umbria, Modena balsamic vinegar in Emilia Romagna, liqueurs such as limoncello in Campania, and so on!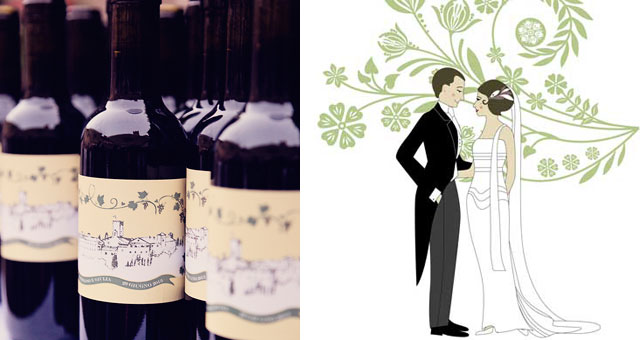 If you choose wine bottles or jam jars (or similar) as favors, you can have your labels customized by artists like Georgina Hoby Scutt, who specializes in the creation of delicate and original vintage designs.
Another idea is to capture your loved ones in beautiful photos and portraits in the location where your special event takes place. Talented photographers like Julia Hernandez, who specializes in destination weddings and children portrait photography, can take gorgeous shots of your guests!
Would you like to find out about even more wedding favors from Italy? Or do you have an idea that you would like to turn into reality? Contact Italian Special Occasions DMC for a customized service, designed for you!
Photo credits:
Painting by Francesca Napoletanot
Modern canvas by Laura Villarosa
Ceramic pot from Tuscany
Vintage label ideas by Georgina Hoby Scut