Are you looking for a creative, interactive, engaging, memorable and fun team building activity? Should the team building activity strengthen the bonding between team members and foster their personal development? Way too often, we can be too comfortable organising the same team building activity year after year. As event organisers, we must always remember – what can we offer our delegates that they can't experience elsewhere on leisure? This must be something very unique and exclusive.
To give you fresh and innovative ideas, we gathered a selection of team building activities to get you thinking outside the box. Our innovative approach to event planning and destination management includes sensorial experience, seasonality and discovering Italy off the beaten path and these we incorporate in our team building programmes.
Team building thinking outside the box in Sicily
Sicily has a rich and unique culture and this comes across arts, music, literature, cuisine and architecture. The destination has world famous archaeological and ancient sites including the Necropolis of Pantalica, the Valley of the Temples and Selinunte as well as one of the most amazing coastlines. The volcanic eruptions contributed to its fertile soil and therefore it's a rich agriculture region. The main products cultivated in the region are oranges, lemons, tomatoes, prickly pears, pistachios, among others. Additionally, Sicily is one of the top wine producers in Italy.
To make the most out of your stay, we recommend running the programme in September and experiencing the wine harvest. Not only Sicily is beautiful and blooming, it's a fun way to discover local tradition and meet the locals.
Vineyarding in Sicily
The Vineyarding activities take place across different vineyards for participants to learn about wine through sensorial activities. For example, they will play sensory games to test their skills. These will include, for example, identifying the unique characteristics of different wines by using only one sense at the time. They will tie the organoleptic features to the local territory and learn about its history and traditions.
We'll wrap up the trip with activities linked with food. This activity is ideal for about 40 people, split into four groups of 10. Each group will visit a different area and be greeted by locals. Additionally, a chef will join the group to teach how to cook specific recipes of the area. In the evening, all groups will get back together in one unique venue and eat what they have cooked earlier. In a fun and relaxed atmosphere, they will exchange anecdotes and stories about their experiences.
Participants will learn to appreciate island's diversity thanks to the multicultural civilizations that dominated it throughout its history. This activity is great to strengthen the bonding between team members, especially if you have different international teams that meet only once a year.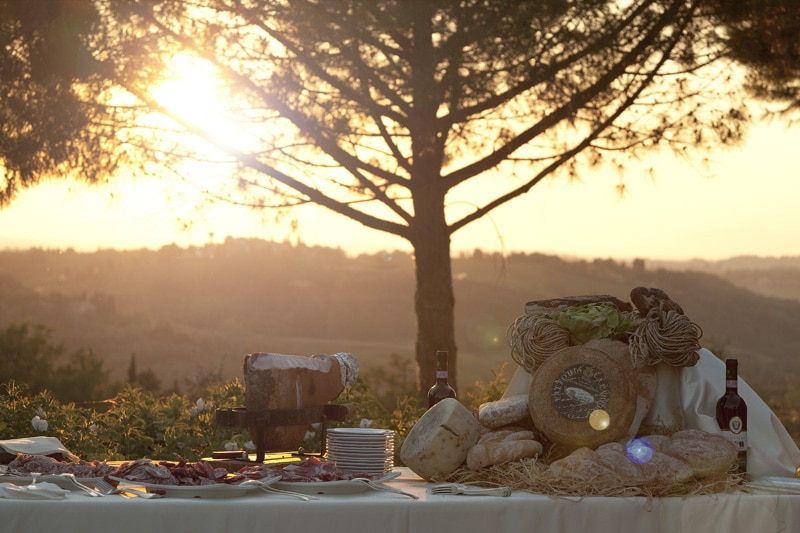 Cultivate the land in Sicily
Latest activity we added to our portfolio is to teach the participants how to cultivate the land. We believe that each successful businessman knows how to cultivate the land, literally. This activity is specifically designed for senior executives to further improve their leadership skills. This they will learn by coordinating the workers (the team), to work in the right way, following set principles that apply to the land to guarantee best outcomes. This exercise will make them understand fundamental value that apply not only to the soil, but also to the company. Additionally, this activity has strong link to corporate social responsibility and sustainability and we can relate it to your business.
Few more ideas in Sicily …
Team building event in Sicily is not complete without history-drenched excursions through local castles and delicious foodie tours. Furthermore, you can experience the essence of Sicily from one single location. Our hidden treasure trove, Villa Aranjaya, surrounded by lush gardens and orange groves between Mount Etna and the sea is perfect for group courses such as watercolor painting, photography, gardening and Mediterranean horticulture.
Team building in Piedmont
Piedmont is most probably known as the foodie paradise for its white truffles, rice, chocolates and distinctive regional recipes. The world famous Barolo and Barbaresco wines come from the Langhe near Alba; and Moscato d'Asti and sparkling Asti from the vineyards around Asti.
It features a variety of beautiful landscapes, from the dramatic peaks of the Alps, to the undulate terrain of Langhe and Roero, to the lower great Padan Plain. The region is home to Lake Maggiore, including Stresa and the Borromean Islands, charming as they are with their ancient villas surrounded by beautiful gardens. Piedmont played a fundamental role in Italy's history and unification, as the House of Savoy became Kings of the newborn country and Turin briefly became the capital of Italy. The region is home to prized works of architecture, such as the Residences of the Royal House of Savoy and the Sacri Monti (Sacred Mountains), as well as contemporary art galleries.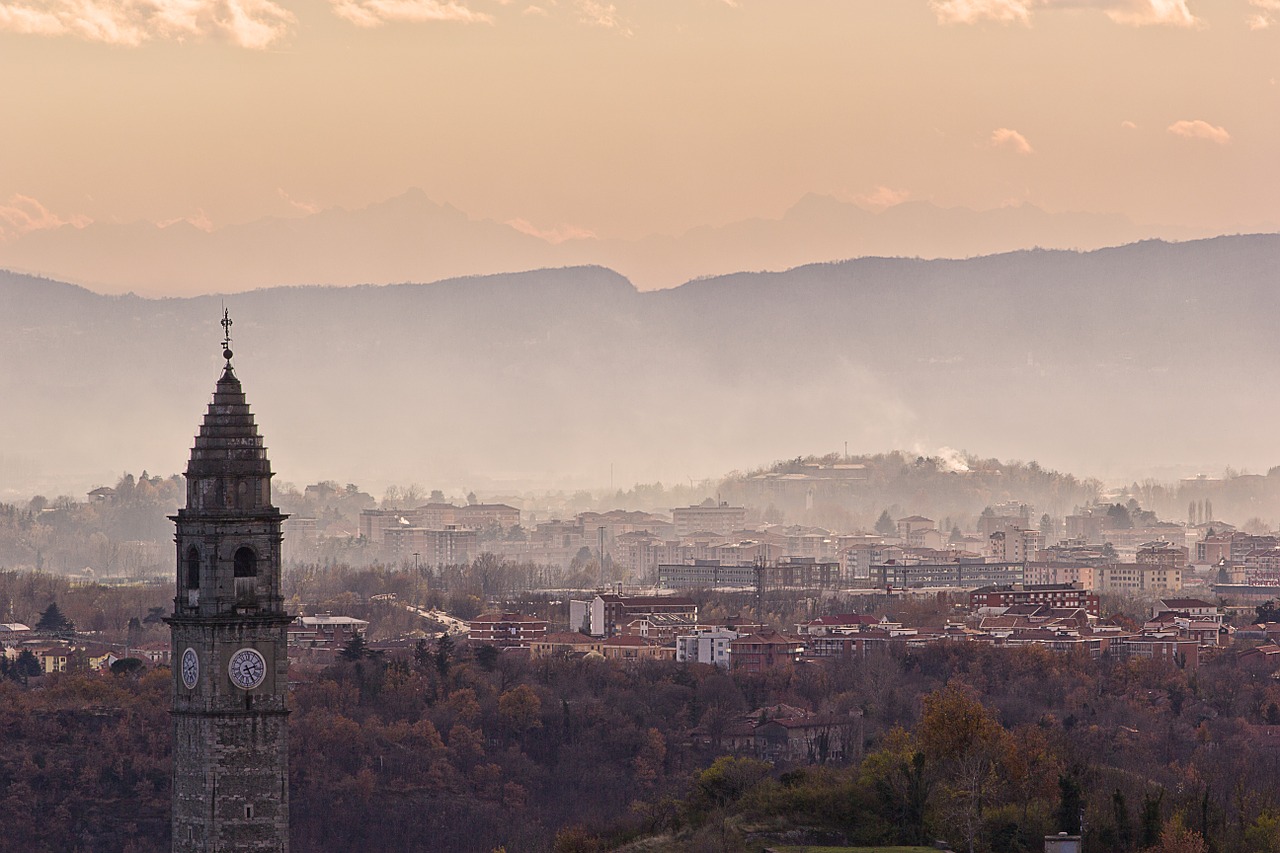 The Experiential Castle in Piedmont
The Experiential Castle team building activity offers a range of sensorial activities for the group. These include exploring the kitchens, gardens, laboratories, the brewery and the vineyards. Furthermore, the programme will evolve around food, wine and craft beers, and will make any training experience truly rewarding.
To explore further senses, the group will be invited for artisan workshops inside the Castle. Through these workshops, attendees will be able to improve some skills through observation and creativity in groups. This activity is excellent for those looking to foster teamwork, improving communication skills and problem solving.
Programme duration is three days. First two will be spent in the Castle, and last day in Turin, discovering history and art through a Treasure Hunt. This is a great teamwork effort, as participants will have to work together toward one objective. On the last night, we will organize a farewell dinner, local style with surprises!
Get artistic in Sardinia
Sardinia is marvellous during off season in April and May and from September to November. The weather is beautiful and warm, perfect for those who are also looking for a sunny destination. For many, Sardinia is a little-known – if not unknown – region. The island is a mysterious land alternating white beaches and emerald sea, with rural areas and the evocative Nuragic complexes, which are unique in the world. Thanks to its history, nature and traditional charm, Sardinia is a fantastic region for team building events outside the box.
In the morning the participants will learn different local artisan arts and in the evening a local artist will join for dinner to exchange ideas. We run this activity in Barbagia, an internal area of Sardinia with authentic hotels that we book for dinners with artists.
This activity is great for those looking to foster creative and outside the box thinking within their businesses. Through artistic exercises and trying something new, the delegates will get an innovative perspective to apply to daily business. Furthermore, this activity will foster team work and communication.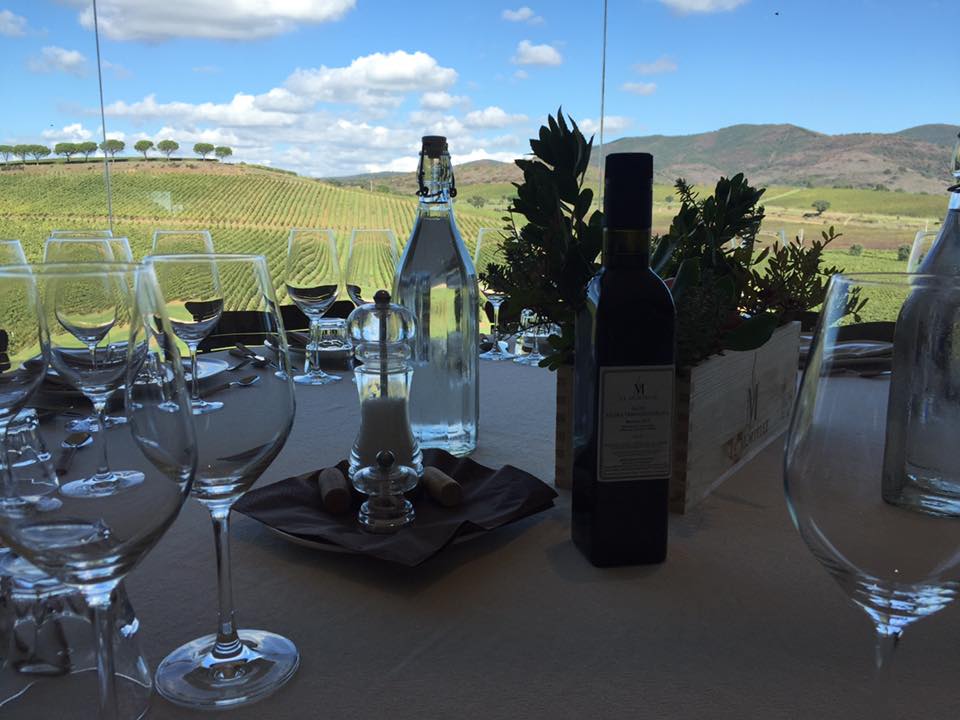 Slow Travel in Sardinia
You probably know the saying, it's not the destination, but the journey. So, we will take the group on a journey! The "Trenino Verde della Sardegna" is the island's green little train, so-called because of its small size and its route amidst the greenery. There are different itineraries to choose from. They take you across the savage and uncontaminated wilderness, along rural houses and farms, by railway engineering artworks, and from coast to coast. For example, one of the train routes is Italy's longest tourist line: the "Mandas Arbatax". The itinerary is 159 km long, and passes through the beautiful woods around the massive Gennargentu mountain range. The train proceeds without running, meaning that you can enjoy Slow Travel in a unique way.
Go on a primitive expedition in Sardinia
Have you ever set off on a "primitive expedition"? Taking place in Parco dei Sette Fratelli, the group will be joined by an expert guide for a lifetime adventure. The group will start with a walk through the forest, followed by camping next to ancient rocks and caves. Just like our ancestors, the group will learn how to light fire, use simple stone tools, cook and consume what nature offers. A pre-historic excursion in the woods is a fantastic way to foster team work, communication skills, problem solving, decision making and setting priorities.
Hemp Journeys in Aosta Valley
This small but very beautiful Italian destination is located in the heart of the Alps between Italy, Switzerland and France. Pure nature is dominating and offering a variety of environments, panoramas and landscape. History can be seen in the many castles, towers, fortresses and rocky strongholds. They are an integral part of the beautiful landscape, and some of them can be even used as event locations.
Italy has cultivated hemp for millennia. Artisans have used it in the practice of ancient crafts, while new recent legislation has favored innovative uses of the Cannabis Sativa in the production of food and clothes.
Traditional Hemp Crafts
Some Italian artisans have used hemp for their ancient trade throughout the centuries, giving life to handmade creations that are today considered typical local products. At Italian Special Occasions DMC we can propose a travel itinerary that takes you around Italy in the discovery of how this precious natural resource has been used throughout time and how it is being safeguarded today.
Your journey could begin in the village of Cogne, in the Aosta Valley region, where you can admire concentrated lace-makers as they work on threads of hemp and cotton, interweaving motifs with the extremely fast play of spindles. The sophisticated lace from Cogne tells tales dating back to 1665, when some Benedictine ran away from a French monastery and found refuge in the Aosta Valley, where they taught local women the art of pillow-lace work. This tradition was handed down from mother to daughter exclusively via teaching and direct experience. This activity is specifically for companies looking to strengthen team work through shared values, such as hard work, attention to details, heritage, storytelling and persistence.
All team building activities are planned according to your company needs and designed in a fun, interactive and memorable way. Our aim is to create a life time experience while achieving company's objectives. Nevertheless, this is just the tip of the iceberg of innovation and thinking outside the box. We'd love to hear your thoughts and if you have any questions you are always welcome to give us a call. We'd love to plan your next team building event in Italy!