We recently visited Sicily as part of our Seasonal Travels in off-the-beaten-path destinations and during off-peak seasons. We wanted to experience the authentic activities that autumn has to offer, and ended up in some amazing venues and unique properties that we cannot wait to share with you.
We selected three unique properties that are full of history and character, with friendly owners who treat visitors as guests and not as clients. We met and interviewed them, learning about their passions and their philosophy. Let's start our Fam Trip with Donna Ginevra Notarbartolo Di Villarosa at Baglio di Pianetto.
Baglio di Pianetto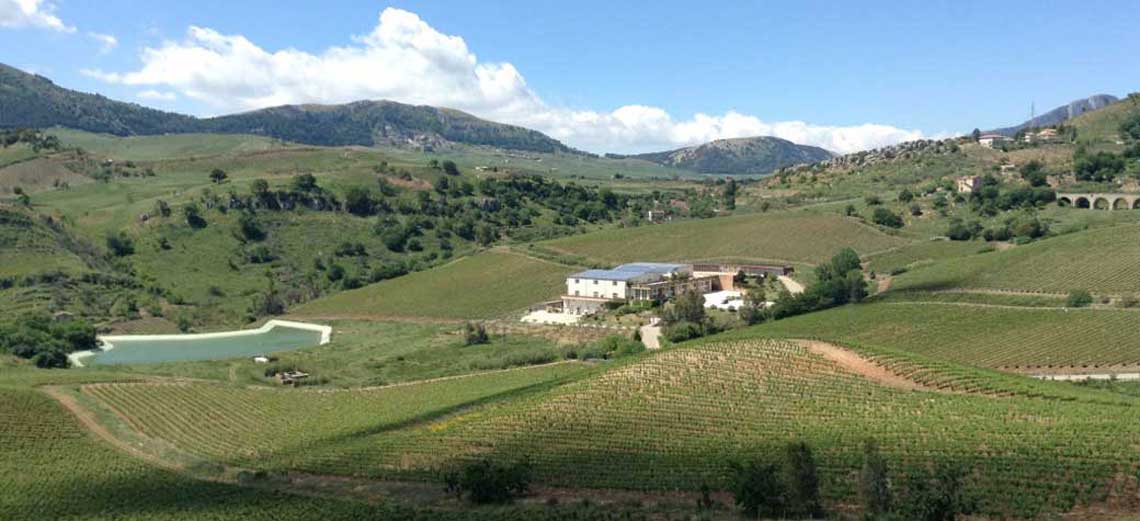 This property is nestled in the Monreale DOC vineyards near Palermo. Our host upon arrival was Mariangela: she took us around and thoroughly explained the uniqueness of Baglio di Pianetto.
The beauty and history of the place had already amazed us, when we met Donna Ginevra Notarbartolo di Villarosa and completely fell in love with everything and everybody. This lovely lady is in charge of the property and of its wine production. We asked her about the philosophy behind the place, to which she replied:
"My grandfather's vision was to create a Sicilian Chateau, featuring autochthonous vine varieties as well as French ones, to give life to a high-quality family wine. The concept of family was at the heart of project, so he included a house in the plan: the Agrirelais was built to welcome all the "friends of wine" – relatives, friends, importers, guests, clients, actual or potential suppliers".
In other words, Baglio di Pianetto stemmed from the desire of its founders – Count and Countess Paolo and Florence Marzotto – to create wines that celebrate the uniqueness of the Sicilian terroir through the savoir-faire of the great French chateaux.
Baglio di Pianetto is now part of our Vineyarding Experience is Sicily called "Between Noble Family and Noble Wine". It couldn't be otherwise, given its beauty, authenticity and commitment to respecting the environment. In fact, the local processes of cultivation and vinification adhere to the regulations of organic farming.
Aranjaya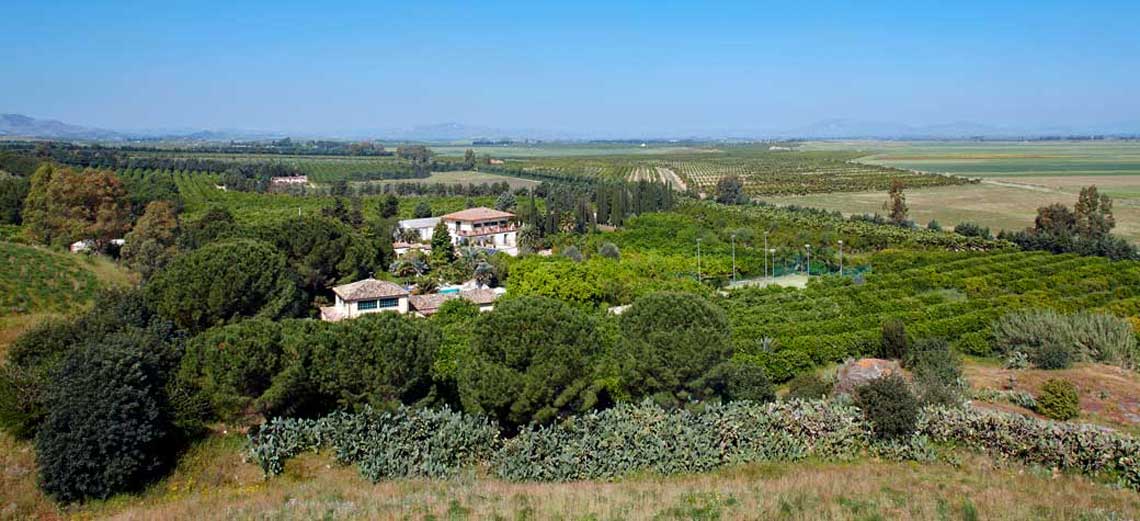 After visiting the areas around Palermo, we set off towards Catania and reached the San Giorgio estate located between Mount Etna and the sea, in one of the most inspiring areas of Sicily. This thriving, organic citrus orchard has been recognized as a Natural and Cultural Heritage site by the European Organization for Landowners.
At the heart of this lush estate is Villa Aranjaya, a charming residence with terracotta floors, high ceilings and midcentury antique furnishings. We were welcomed by the owner Rudolf von Freyberg, a wonderful and creative person whose ancestors discovered the estate in 1400. His passion for Sicily is contagious: chatting with him is like reading a thematic book on the island, but just 1000 times more interesting and fun! We asked Rudolf to share a few words about the location:
"Our philosophy is the magical place in which the organic San Giorgio estate is located, a territory that has been inhabited continuously for the past 6000 years. The prehistoric tribes of the Siculi and Sicani carved caves into limestone just 50 meters away from our current kitchen: they – just like us and the populations that have lived here throughout time – could feel the incredible and positive vibrations of this area! It is simply mesmerizing: verdant and generous nature, owls and hoopoes, busy bees in the flower fields, African-style sunsets… I could go on and on!"
We felt the positivity even among the friendly staff, including Rang the Chef, who is specialized in traditional Sicilian recipes; and Ali Noman the butler, who could anticipate our wishes! Salvatore and Laura – office manager and concierge respectively – were delighted to show us the activities that guests can enjoy in and around Villa Aranjaya.
This is the perfect location for a family meeting, a place where to gather relatives who are scattered around the world and who want to reunite for a week enjoying different types of activities together. It is also a fantastic venue for niche special occasions, for example for painting teachers who want to organize an original workshop and have their students paint different Sicilian landscapes on canvas. Amateur and professional food lovers can find a secret recipe around every corner in the island, and Rang the chef will be there to guide them through flavors and ingredients. Last but not least, if you are a bride dreaming about a small and cozy wedding, Italian Special Occasions DMC can create an unforgettable experience at Aranjaya for the most important day of your life!
Borghese Sanjust Farm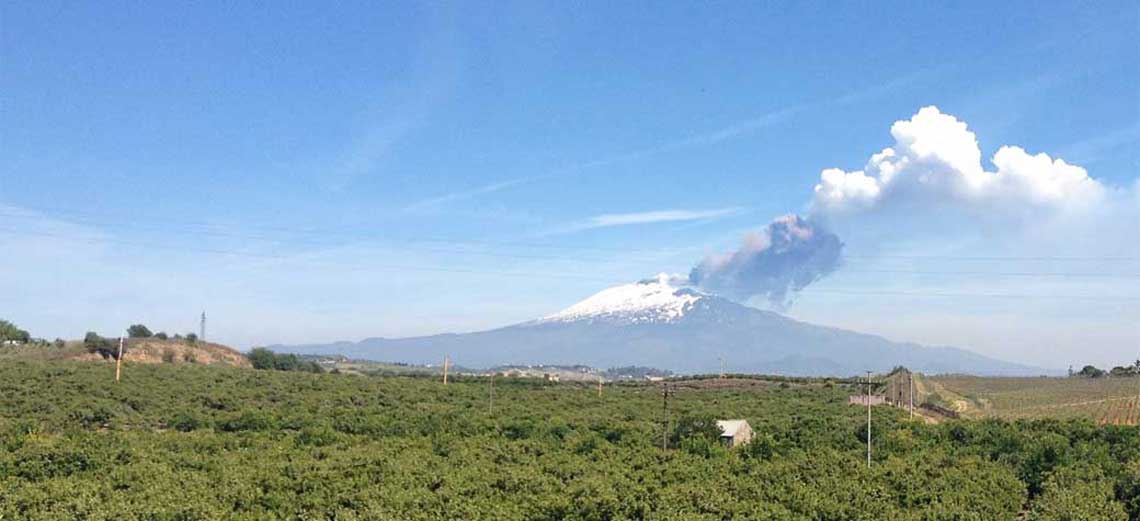 Next, we moved towards the area between Catania and Siracusa and reached the Azienda Agricola Borghese Sanjust. This meeting was quite important for us, as we were looking for and found a company that can highlight the importance and tradition of the citrus tree in Sicily. In fact, the presence of citrus plants is deeply rooted in the island, both in its environment – characterized by evergreen gardens dotted with evocative orange and yellow fruits – and its typical cuisine. Citrus is the perfect ingredient for a group of gourmets to discover Sicily through taste!
This organic farm lies in the middle of the "golden triangle" of Sicilian red oranges, and covers 100 hectares of fertile volcanic land that was once occupied by the legendary Lake Biviere.
This company offers a unique service in Italy: users can choose their favorite organic citrus fruits and order them through the website; and the chosen fruits are harvested only after the order is placed. Users receive their organic oranges, lemons, clementines or grapefruit at home only 2 days later, against the 10 days of the standard production chain.
We let you read the words of Giangiacomo Borghese, owner of Borghese Sanjust Farm, whom we had the honor and pleasure to interview .
What is the philosophy behind the products of Azienda Agricola Borghese Sanjust?
The choice to cultivate our land with the organic method, which allows us to respect and honor the deep sacredness of the man-nature relationship: when in synergy, man and nature can generate wellbeing for the whole planet.
How did this passion for nature come about? And when did you decide to transform it in your career?
As it often happens, this passion was born almost by chance. My family had this farm in Sicily and I was studying in Rome. My parents would send me their delicious oranges, and I decided to propose them to my friends. I would personally deliver them in every home. The initiative was a success and that is how it became my job.
What makes the oranges of the "golden triangle" so special and unique?
The unique characteristics of the local climate and land. With Mount Etna rising behind the citrus orchards, oranges enjoy an optimal temperature range and the fertile soil composition thanks to the volcanic lava. These features make our organic citrus fruits not only fragrant and tasty, but also healthy and natural.
What do you grow in your farm and which product is most in demand?
Right now in mid-November, we have blond oranges, grapefruit, lemons and clementines. For the red oranges, we have to wait until mid-December when they will start to have a colored pulp. Red oranges are certainly the most requested ones.
And what is your personal favorite citrus fruit? Do you prefer to eat it is a fruit, as juice or as ingredient in some delicious recipe?
I love grapefruit, as fruit slices.
What can you produce with your oranges? Is there an experience that could be created for our traveling amateur chefs?
We produce jams but only for personal use, since at this moment we do not have the facilities and authorizations needed for selling them.
However, it is our intention to create some sort of "cooking school" using all the parts of our oranges and the wild herbs that grow in our estate.
What's the historic importance of the Giardino del Biviere? And why is it an important part of the company?
The Biviere Garden is right where, once upon a time, the port of Lake Biviere was located. According to Greek mythology, the lake had been created by Hercules.
The estate has belonged to my family since 1392, but only in the 1900s did Scipione and Maria Carla Borghese decide to embark on an adventure to transform the barren land into a beautiful garden.
For the surrounding territory, this magnificent garden of myth and history is certainly a reference point. Visitors can immerse themselves in open spaces in harmony with the colors and fragrances of oranges and jasmine.
Italian Special Occasions DMC offers gastronomic itineraries and culinary activities for both professional chefs and amateur groups. What kind of activities could be organized in your amazing farm?
Certainly guided visits to explore and understand how an organic citrus-agricultural farm works, to appreciate the passion and values behind it, and to witness the amazing products of this land.
Our Sicilian fall Fam Trip was simply amazing and rewarding: we were delighted to discover these gems in Sicily, and to get to know them in such an intimate way. We would like to thank Donna Ginevra Notarbartolo Di Villarosa, Rudolf von Freyberg and Giangiacomo Borghese for taking their time to talk to us and for sharing their passion and vision for this land of abundance, history and blissful flavors.
Have you ever been in unique properties in Sicily or around Italy? What made them "authentic" to you? Share below!