Is Rome all about ancient ruins, Baroque churches and Renaissance palaces? This is what many people who have never seen the city expect, and it is what numerous tourists come to believe when they hurriedly visit the beautiful capital. But all you have to do is keep your eyes open, take your time to appreciate what surrounds you, and you will be amazed by the wider variety of artistic styles and all the gems off the beaten track that you can spot and enjoy.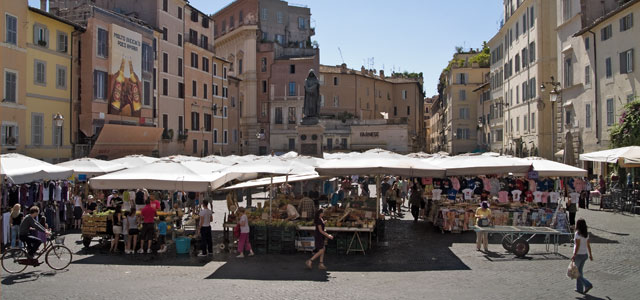 To demonstrate this, at Italian Special Occasions DMC we have designed a fun, four-day tour for foodies, a unique opportunity to not only explore Rome's less renowned but amazing aspects, but also to learn all about Roman cuisine, both traditional and modern, with authentic local chefs!
This original activity can be particularly enjoyed in the months of February and March, when prices are lower and there are less tourists around the city. It is ideal for a group of friends or relatives who will alternate entertaining gourmet and cultural activities. Here is the plan, but bear in mind that all our proposals can be customized based on your needs and wishes!
The participants are divided in 2 groups, both of which will enjoy four cooking classes with our absolute favorite Roman chefs Mauro and Micio! This dynamic couple specializes in local cuisine and organizes the lessons in beautiful properties in Rome's historic center, places that you would almost certainly not visit without the expert knowledge of the chefs.
The cooking classes will take place in two different locations near Campo de Fiori in the most characteristic and popular neighborhood of Rome, Trastevere. One is a small but gorgeous house on Via dei Cappellari, while the other is a typical apartment on Via dei Pettinari.
On the first day, one group will start off by shopping at the local market in Campo de Fiori Square, and by visiting historic shops like Il Fiorentino Butcher Shop, and Roscioli Old Bakery and Deli. Under the expert guidance of Micio and Mauro, the participants will buy selected food and take it to the house where the cooking class will begin.
Meanwhile, the other group will explore one of the most beautiful areas of Rome, stretching from the Tiber River and Via Giulia, through Palazzo Farnese and Piazza Navona, all the way up to the Bramante Cloister. The expert guide will explain all the history and quirks behind this particular sightseeing. Feeling sporty? Rent bicycles to get more for your time and to start burning some calories ahead of the delicious dinner in the evening!
The two groups will meet for a healthy light lunch at a cool place on fancy Via del Pellegrino, and then exchange the activities in the afternoon. One group will join Mauro and Micio in the cooking class, while the other will visit a historic winery, where a sommelier will explain how to choose the best wines for the dinner.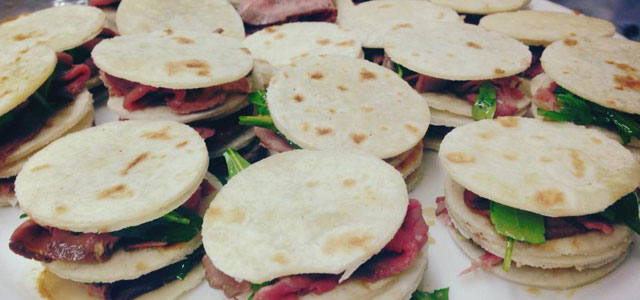 And finally, it's dinner time. The groups reunite and conclude the daily gastronomic journey by enjoying their culinary creations along with the chosen wines… buon appetito!
For four days, the groups will enjoy a daily cooking class each, and by the end of the course they will be skilled Roman chefs capable of creating traditional local recipes and of choosing the best ingredients and wines! In the spare time, they will visit the cool attractions of unexpected Rome, including:
In the Vatican Museums, among the masterpieces by Michelangelo, Raffaello and countless other Renaissance masters, you can find a unique, massive bronze sculpture in the Pinecone Courtyard. The modern work of art by Italian sculptor Arnaldo Pomodoro contrasts with St. Peter's Dome and the 1st-century Fontana della Pigna.
Did you know that Rome has many Egyptian obelisks around its piazze? But perhaps the most striking influence of ancient Egypt is the pyramid of Cestius in the popular neighborhood of Testaccio. This 120-feet tall pyramid was completed in the year 12 BC and is made of Carrara marble!
Rome's most prestigious venue for classical music is not an old-school concert hall with chandeliers and neoclassical architecture, as you find in most of Europe's capitals. The Auditorium Parco della Musica was designed by one of the most original Italian architects of our time, Renzo Piano. Located in the Flaminio neighborhood, it was inaugurated in 2002.
Quartiere Coppedé is an unexpected and bizarre area in Rome, mixing Ancient Greek, Roman Baroque and especially Art Nouveau styles brought to life by architect Gino Coppedé in 1919.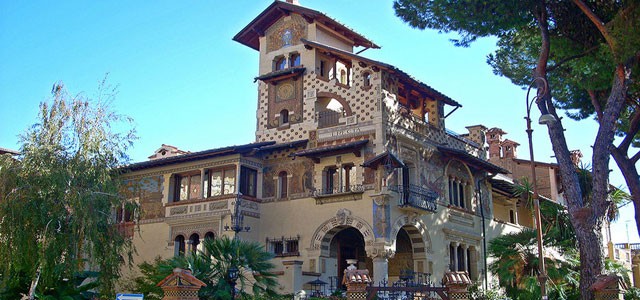 Casina delle Civette: The 'House of the Owls' is a charming villa that seems to burst out of a fairy tale. It was designed in 1840 by Giuseppe Jappelli on top of an old Swiss Cabin inside Villa Torlonia. Until 1938 it was the residence of Prince Giovanni Torlonia, while today it houses a museum.
Be surprised by Rome's "dark side" in the Capuchin Crypt, 'decorated' with the skulls and bones of 4000 monks.
On the Aventino Hill you will find a door with a keyhole… peep into it to admire a magnificent view of St. Peter's Dome!
Are you a gourmet lover? Don't miss this unique opportunity! Contact Italian Special Occasions DMC