What is the best way for a travel agency to get to know a new territory, its nature, history and traditions? By participating in authentic activities that reflect the local aspects in all their diversity.
This is exactly what we at Italian Special Occasions DMC did for several American agents visiting the Maremma for the first time, in collaboration with our partner BiciEvent. The aim of the Fam Trip was to allow the agencies to explore this beautiful, off-the-beaten-track area of southern Tuscany, that is still quite unknown abroad.
There wasn't much time at disposal, but one day was enough for the agents to appreciate and fall in love with this land that stretches between the typical Tuscan hills, a WWF-managed lagoon and the crystal-clear Mediterranean Sea.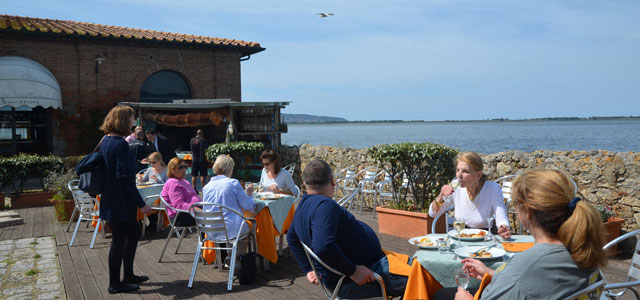 The Fam Trip was divided into 3 themes: culture, nature and gastronomy.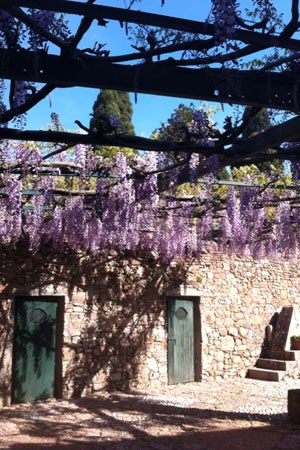 The "Hints & Bits of Maremma" itinerary led the group to the enchanted Tenuta Marsiliana, a castle with a borgo (hamlet) owned by the Corsini's, a princely family from Florence. Sabina Corsini, whose 1,000-year-old family of popes, princes and Renaissance bankers has long owned estates in Tuscany, guided the tour around the property, explaining its history and its relation with the territory. The visit ended with a wine tasting session to savor some of the delicious wines produced from the surrounding vineyards.
Next, the group visited the charming medieval town of Capalbio, located on a panoramic hilltop that dominates the Maremma countryside up to the sea. The agents were able to admire this landscape from the ancient crenelated walls that surround the historic center. The "Salt Lagoon" route demonstrated the beauty and importance of Maremma's nature and eco-systems. The agents rode lovely vintage bicycles to discover the WWF-managed Lagoon of Orbetello and its surroundings. Paola, the guide, explained that many rare birds migrate and nest in these waters, such as the pink flamingo and the white heron. She also spoke about the flora, the history and the origins of the lagoon.
The American travel agents were also accompanied by Luciano who, with his funny and typical Neapolitan accent, encouraged them not to give up after the 1st km of cycling!After these exciting and energy-consuming activities, it was time for a gastronomic session at an unusual restaurant.
Located right next to the lagoon, 'I Pescatori' serves fresh fish captured in the morning by its own cooperative of anglers. It specializes in local delicacies, such as the Bottarga di Orbetello (salted grey mullet roe), and organizes tastings of local lagoon products… a unique way of experiencing the Slow Food movement!
Are you planning a corporate event, destination wedding or special occasion in the Maremma or in other unique locations around Italy? Let us guide or help you with our expertise and network across the boot! Contact Italian Special Occasions DMC now