Churches, castles, historic villas, gardens… romantic and classic is by far the favorite wedding style for most couples. However, can you also tie the knot in a way that is unique, uncommon, and even more fun and unforgettable than a classic wedding? You bet!
Italy, often considered as the perfect destination for hopeless romantics, also offers a number of unconventional venues for a no-ordinary wedding with Italian style, creativity and – of course – the romantic charm that makes this country so special!
Here are 5 unusual venues for an unforgettable wedding in Italy.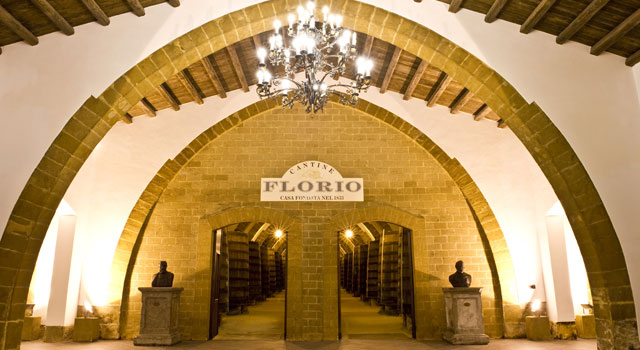 Wine Cellars
There are thousands of fascinating wine cellars in Italy, and some make it possible to organize a sensorial wedding experience for you and your guests. For example, Florio Winery in Marsala, Sicily, features historic and imposing cellars dating back to 1832. Here, you can tie the knot next to 1400 barrels and 140 majestic arches, followed by wine tasting on the panoramic terraces overlooking the sea. Just imagine what a fantastic combination of history, eno-gastronomy and nature this offers!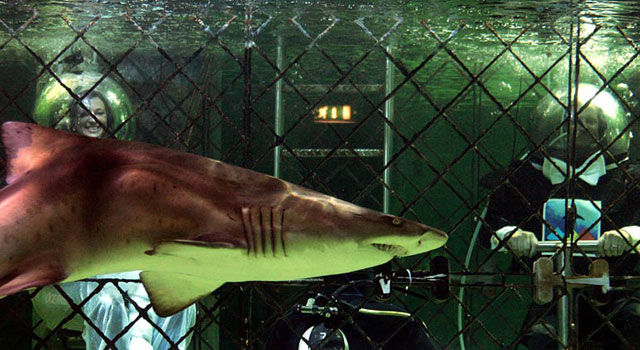 Underwater
That's right – you can find underwater wedding venues! To be fair, the cases of 'diving weddings' in Italy can be counted with only one of your hands. In the most extreme of cases, a couple decided to exchange their vows surrounded by 19 sharks in the Aquarium of Cattolica (Rimini, Emilia Romagna) to sensitize the public opinion on the practice of finning, which causes thousands of sharks to die every year. They wore their wedding clothes on top of the diving suits, and – protected by a cage – they enjoyed the wedding with the sharks in the water, and with human guests on the other side of the glass!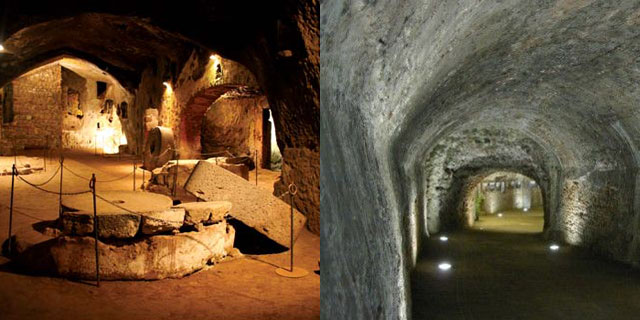 Underground
A few towns across Italy also allow you to get married in their historic underground vaults. The best example is Lucca (Tuscany), famous for its intact Renaissance-era city walls built with the "trace italienne" fortification. Orvieto (Umbria) allows weddings to be celebrated in one of its mesmerizing grottoes, called "Grotto of the Old Mill", where the monumental remains of a XIV-century mill dominate a wide room of Etruscan origins. While some find the idea awkward and uninspiring, others appreciate the fact that the underground vaults are a magical place, full of lure and history.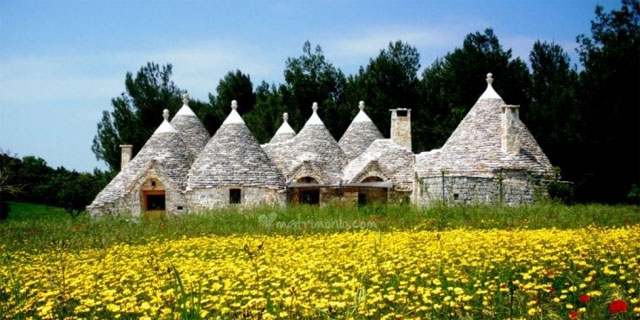 Trullo
A trullo (or trulli for plural) is a traditional dry stone hut with a conical roof that is typical in Apulia, specifically in the Itria Valley on the Murgia karst plateau. While the first trulli settlements date back to the Bronze Age, most of the peculiar structures that still stand today were built between the 18th and 20th centuries, either as temporary rural storage or as houses for field laborers. There are few authentic and strange buildings like the trullo where you can tie the knot around the world. And, if you choose a trullo in the town of Alberobello, you can boast that your wedding took place in a UNESCO World Heritage Site!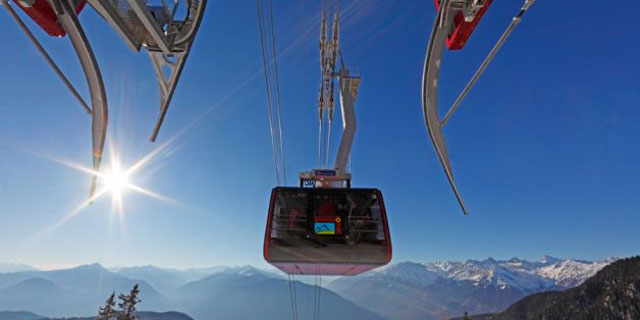 Cable car
If you, your spouse and your wedding guests are not afraid of heights and love the mountains, you will blow everyone away if you choose to tie the knot in a cable car, suspended in the air on the dramatic mountain peaks of northern Italy! In the region of Trentino Alto Adige, for example, the largest cabin of the modern Merano 2000 Cable Car can become a fantastic wedding venue, complete with a violinist that provides the soundtrack to the magnificent views of the Adige (Etschtal) valley and your magic experience.
Are you dreaming of a destination wedding in Italy? Let Italian Special Occasions DMC provide you with 360-degree assistance in the planning and organization before, during and after this special occasion, for you and your loved ones!
Photo credits:
The entrance at Florio Winery in Sicily – image from duca.it
Cheese! Shark guest at the underwater wedding in Emilia Romagna. Image from wikinewforum.com
Mysterious underground ambiances in Orvieto and Lucca
The lovely trulli for a fairy-tale wedding in Apulia. Image from matrimonio.com
Would you get married in the sky? Image from donna.nanopress.it