Many people traveling to Italy often make the mistake of forgetting to venture out of the more famous cities of Rome, Florence, Milan and Venice.  While all four of these cities are marvelous to visit, they're located in regions – respectively Lazio, Tuscany, Lombardy and Veneto – that are home to many sparkling, enchanting spots.
Home to mountains, valleys, lagoons, hills, caves and Adriatic Sea, the spectacular natural scenery you will discover in the Veneto region is some of the most beautiful in all of Italy, and its history is one of the most interesting in all of Europe!  Delicious food, outstanding architecture, lively local festivals, great cheeses, wonderful wines, picturesque canals, and an enduring tradition of classical music are all great reasons to choose Veneto for your Italian Special Occasion.
So, where to begin?  What is there to see in Veneto, Italy?  We'll give you a rundown of some of our favorite spots, all of which are great places in Italy to host a wedding, family & friend gathering, foodie event or corporate event.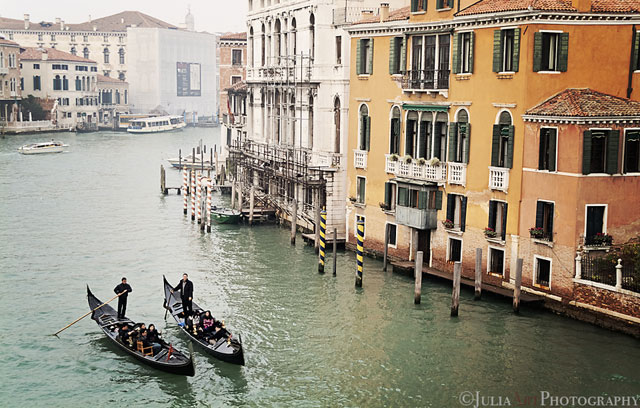 Venice
The world's love affair with Italy can always be traced back to Venice.  We admit that it's very touristy, but in all fairness – it's touristy for a good reason!  There's nowhere else quite like Venice in Europe.  Cruising its canals; visiting its palaces, churches, and museums; shopping in its boutiques; exploring its narrow lanes; and photographing its glassblowing shops and Carnival-mask-making workshops are all worthy sightseeing activities in Venice!  Many visitors to Venice also choose to visit the nearby islands of Burano, Murano and Torcello as day trips from Venice.
Padua (Padova in Italian)
Traveling west just 50 kilometers from Venice lies another gem in Veneto's treasure chest: the historic city of Padua.  Its famous university, which is steadily approaching its 800th birthday, is one of the oldest in Europe.  Some of its past residents include Galileo, Dante, Petrarch and Copernicus.  Padua is home to some extraordinary medieval and Renaissance architecture.  The university's Botanical Gardens are an official UNESCO World Heritage Site.   Visitors travel far and wide to Padua to see the impressive frescoes housed inside the Scrovegni Chapel as well as the Basilica of Sant'Antonio di Padova.  Another plus about visiting Padua is that it is connected to Venice by the beautiful Brenta Canal, the long-lost Riviera where Venetian aristocracy chose to construct their magnificent summer homes.  Scenic canal cruises operate between Venice and Padua, and some of the historic villas can be toured.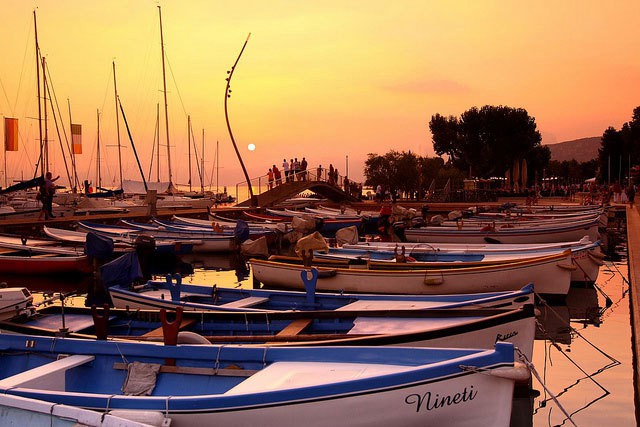 Lake Garda and the Bardolino wine region
Part of one of the Italian Lake District's most beautiful lakes, Lake Garda, belongs to the region of Veneto, and enjoying the views surrounding the lake is sure to be a highlight of any event in Italy!  It is a wonderful place to host a wedding, corporate event or family and friend reunion!  Besides hiking around in the surrounding areas and cruising out on the lake itself (there are numerous sightseeing cruise options), exploring the nearby towns, villages and wine regions is another rewarding activity.  Bardolino is one such town.  After exploring the town's historic sightseeing monuments, it is well worth visiting some of the area's wine estates to taste some of the delicious red wines that hail from this area.
Verona
The Bardolino wine region extends from the eastern shores of Lake Garda east towards our next event destination recommendation in Italy's Veneto: the beautiful city of Verona.  Visitors to this extremely pretty city can easily imagine why William Shakespeare chose Verona as the setting for Romeo and Juliet.  But there's most to Verona than just fairy-tale charm; it actually contains the best-preserved Roman amphitheatre in the world: the Arena!  And what's even more wonderful is that the Arena is actually in regular use, housing incredible concerts and operatic performances!  And if you do choose to host your Italian Special Occasion in Verona, we definitely recommend getting tickets to one of the performances.  Outside of Verona, you'll also find topnotch wineries to visit.  We're partial to Soave!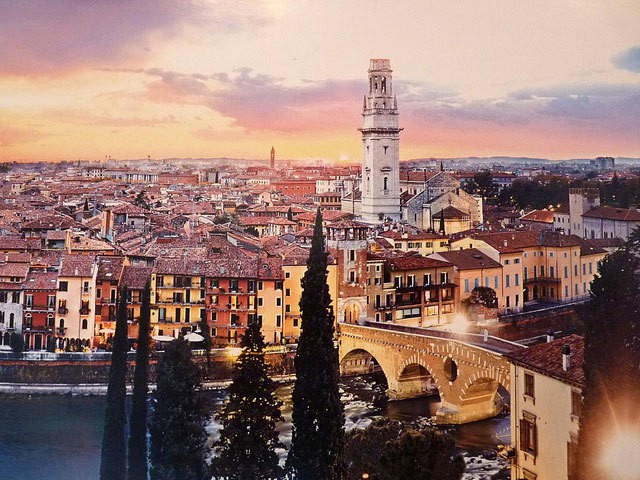 Treviso
Just north of Venice lies the city of Treviso, which also merits consideration for an event in Italy.  In the Middle Ages Treviso was a market town, and parts of its city center still retain that feeling.  There are fantastic villas to visit in and around Treviso, and in the hills to the north of the city, you'll find most of the wineries that produce Italian prosecco, a dry sparkling wine.  It's an incredibly scenic, picturesque area to visit – and to wine taste!  A fun fact about Treviso is that this is where the popular Italian dessert tiramisu originated.
Vicenza
Vicenza (not Venice surprisingly) is generally considered the cultural capital of Veneto, and this is largely because of its extremely rich architectural heritage endowed to Vicenza by one of Italy's best known architects: 16th-century Andrea Palladio.  His beautiful villas have led the entire city of Vicenza and a whopping 24 villas in the Veneto to be named an official UNESCO World Heritage Site.  Vicenza is a remarkable city to host your event or to include on your itinerary, and should you choose to make it your base, it's also convenient for visiting Padua and Verona.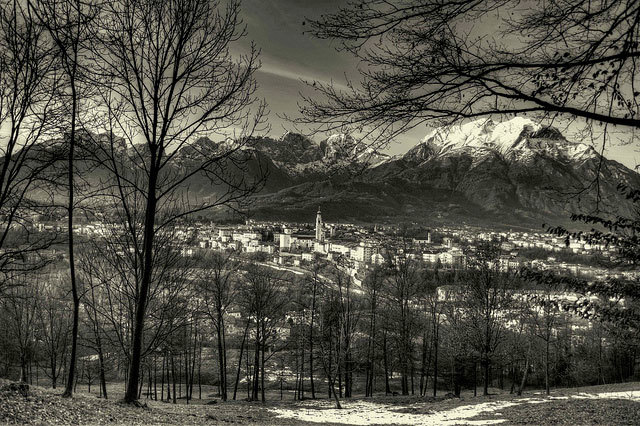 Belluno
We often think of canals, lakes, beaches and vineyards when we think of the Veneto region – but don't forget that this region also has superbly scenic mountains!  The town of Belluno is located in one such place, and if you have envisioned a magical mountainous backdrop to your special event, consider this historic town located in the beautiful Eastern Dolomites.  Its 15th-century Cathedral (or Duomo in Italian) is exceptional, and it – along with Belluno's other historic architecture – gives the city a feeling of authentic timelessness that you and your guests will never forget!
If you are considering hosting an Italian Special Occasion in Veneto, please give us a call or drop us a line!