Despite the large crowds, the clichés and the narrative that travellers are more conscious about sustainability, Venice is once again on everyone's bucket list. This includes tourists and even companies that want to plan an event in Venice for large groups. We know at Italian Special Occasions DMC & Events (ISO DMC) because we have received such requests.
Following the halt to tourism flows forced by the pandemic, this city's popularity seems unstoppable, not only for its unquestionable beauty but also because it's sinking, and many travellers look forward to visiting it before it gets lost underwater.
What is the problem of overtourism? The example of Venice
According to the Italian National Institute of Statistics (ISTAT), Venice welcomes 13 million tourists annually, which becomes 30 million if we include those who visit for a day without staying even one night. For years, the number of daily tourists has exceeded the maximum limit the historic centre can support. Some obvious management problems that follow – especially in a delicate city famous for its canals – are waste, transport, safety, air quality, and sewage.
Another insidious problem is that, over the years, Venice has changed its essence 'because of tourism'. Overtourism leads to an increase in property prices, making it more difficult for the less well-off to be able to buy a house in the city, and to a flight of historical residents who are tired of feeling "trapped" in a city crowded with tourists, where many commercial activities mainly dedicated to them.
The problem with overtourism is that Venice has become increasingly unlivable, with more empty houses converted into hotels, restaurants or B&Bs. 174.000 people lived in the historical centre in the 1950s, while now the number has fallen below 50.000. This vicious circle could gradually lead the city to become solely and exclusively a place for tourists!

What can we do about overtourism?
We need tourism and events to be enjoyed in Venice or other cities that suffer overtourism, but a balance needs to be found. This would benefit the locals and their well-being, the destination's environment and economy in the long run, and even the tourists who would live a more authentic experience.
At ISO DMC, we believe that event planners like ourselves, tour operators, hotel concierges and tourist boards should do something to encourage people to get curious and discover new places, understand the local reality and "travel deeper" in a destination. How?
One way is to propose alternatives and explain why they are worth visiting. Most people won't see new places unless they know they exist or are intrigued by them. It is easy to sell what is sellable, which is the most popular approach. That's how hordes of tourists end up jamming the Rialto Bridge, Saint Mark's Basilica and the gondole in the main canals.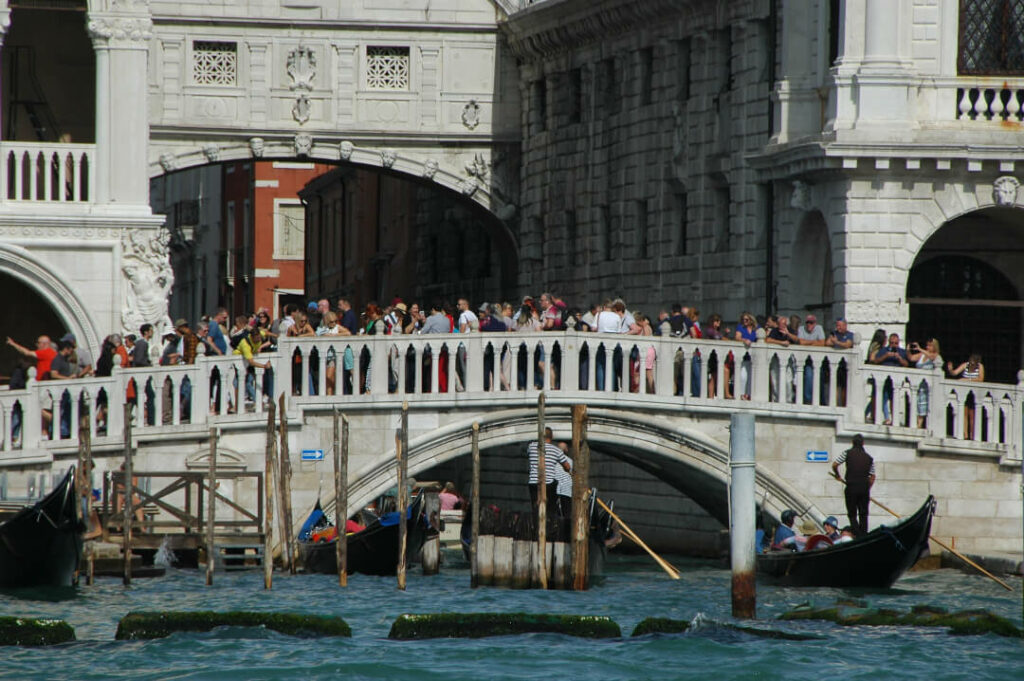 A practical example: how to plan an authentic and sustainable event in Venice
ISO DMC is committed to changing how travelling and event planning is done to protect our country's cultural heritage and natural wonders.
Let's imagine you are a company that wants to organise an incentive event in Venice for a small group of delegates or an individual who wants to plan a family reunion. In order to create an unforgettable experience for your attendees and positively impact this destination, the best thing is to avoid crowded places and explore the most authentic ones. But where?
Let's see…
Did you know there is a labyrinth in Venice? It was built on the island of San Giorgio Maggiore and is dedicated to Jorge Luis Borges, who was very close to the Serenissima (the historical Republic of Venice). The city paid him homage with this monument, which is closely connected to the Argentine writer: a recurring theme in his books is the image of the labyrinth, symbolising the complexity of the world and the difficulty of finding your way. This is a beautiful and unusual place to learn about Venice's history and artistic flair. You can also challenge your event attendees as they try to find a way out of the path between the hedges that is more than a kilometre long!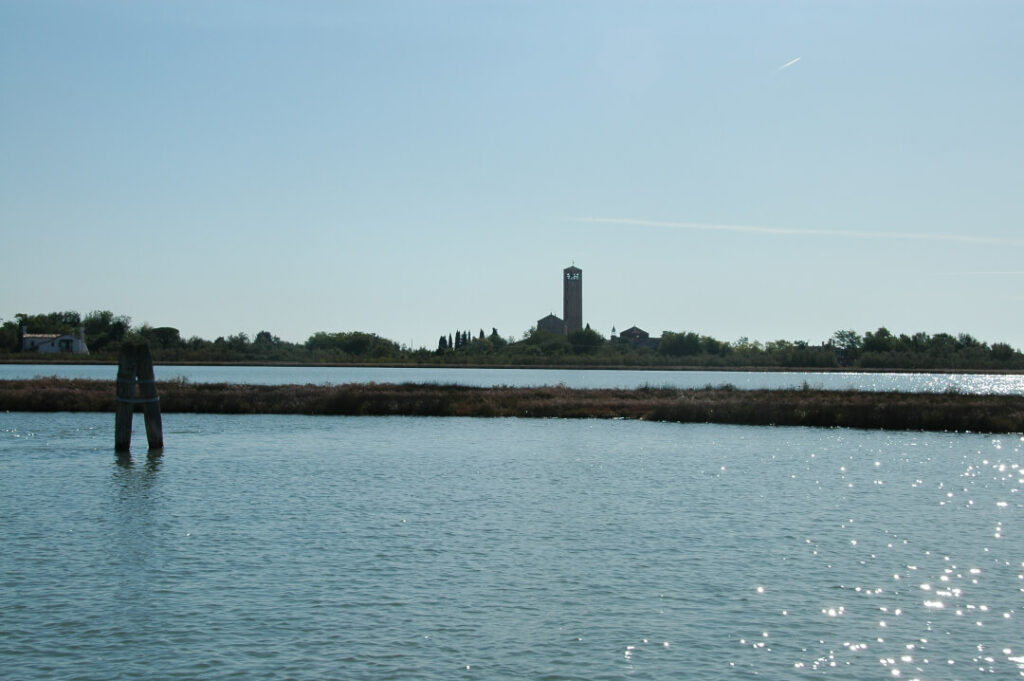 The Island of San Servolo is home to Venice's largest park, which also happens to be an open-air gallery. The Benedettini monks settled here in the 8th Century, building a monastery and shelter for needy people. Centuries later, the Venetian Republic turned the building into an asylum. Following some years of abandonment, the complex was carefully restored. Today, along with its surrounding park, it is a fascinating place to visit for a tranquil walk between history and nature.
Want a panoramic view of Venice? Avoid the line and usual postcard from St Mark's Campanile. Instead, head to the Campanile di San Giorgio to admire Venice from above with a unique and complete view! Another great spot with privileged views is Palazzo Contarini, one of the lagoon's most surprising buildings from an architectural point of view, with a marvellous spiral staircase that becomes a decorative element of the façade.
Crafts are an essential part of Venice's tradition, livelihood and history. They are also a fun and engaging way to entertain and challenge your event attendees! Take them to hidden botteghe (artisan shops) off the beaten path around Venice, where they can witness how beautiful crafts come to life in the expert hands of the artigiani. For example, they can attend a glass-blowing demonstration. Small groups of 4 to 8 people can join craft activities, such as a lace-making class in Burano.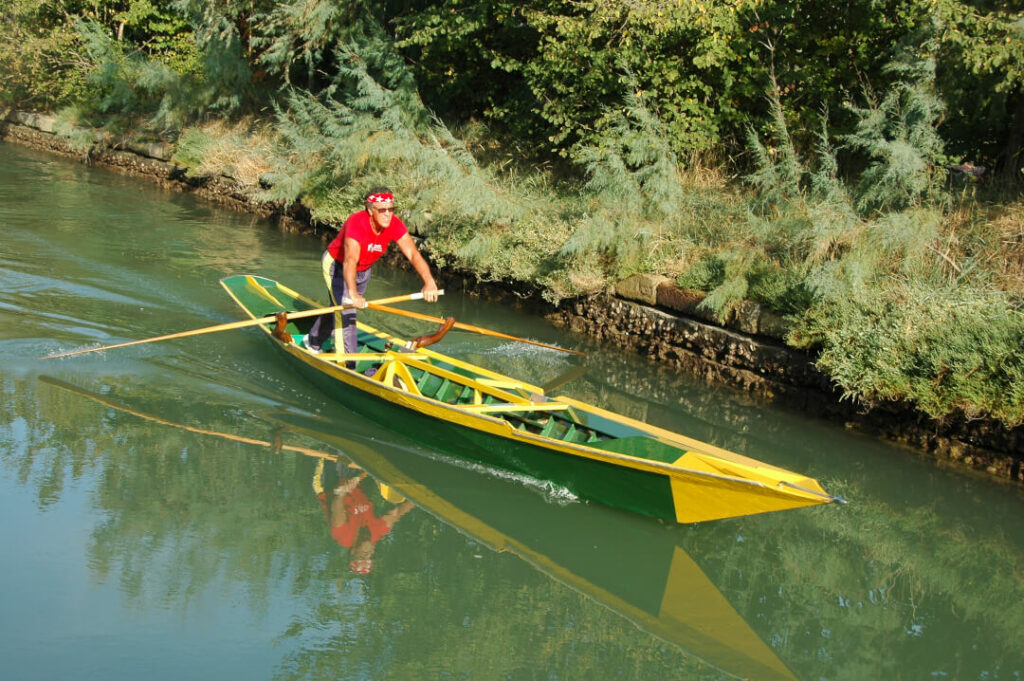 Other tips for a sustainable trip in Venice include an eye for transport and seasonality. Taxi boats go fast and negatively impact the lagoon environment, so it's paramount to choose a supplier committed to low speeds and eco-friendly approaches or to use the "Vaporetto" public transport system. Also, the months between May and September are high seasons for tourists, so choosing other periods for your event is best to avoid overtourism.
Looking for even more ideas for authentic activities and places in Venice? Check out this incentive we planned in Venice off the beaten path around the islands of Murano and Torcello.
Less words, more actions!
We believe the events sector should lead the way in creating more culture-oriented tourism. At ISO DMC, we are committed to avoiding the creation of mass tourism, which spoils local destinations. Tourists and event delegates should not be seen as a form of profit but as a way to value a territory and help preserve its culture. An exchange of cultures between locals and visitors can make the area a better place and improve what needs to be improved!
While national governments should take action in the name of sustainability (and we hope they soon do), we at ISO DMC are taking steps to plan, create and execute our events in the most eco-friendly and responsible way possible. At the base of our choices, plans and proposals are the achievement of the UN Sustainable Development Goals and implementing ISO 20121, which offers guidance and best practice to help us manage our events and control our social, economic and environmental impact. You can learn more about ISO 20121 here.
---
Do you need help planning an event in Venice or any other Italian city?
Contact us if you believe in responsible travel and events with a positive impact! We will be happy to assist you in planning a memorable event that embraces local heritage and traditions and respects the environment. Get in touch with us today!