Have you ever heard of Molise? It is a tiny region just above Italy's heel, Apulia. It is not widely recognized as a tourist destination, yet it does offer some pretty cool attractions that make it worth visiting!
Here is Italian Special Occasions DMC treasure trove for Molise: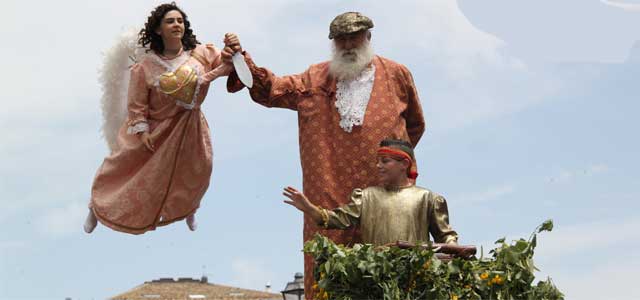 Procession of the Mysteries
This festival is one of the most important and evocative expressions of the local religious culture. This traditional event takes place on the day of Corpus Domini since the mid of the 18th century, when the brotherhoods of Campobasso (the capital of Molise) commissioned local sculptor Paolo Saverio di Zinno the creation of wooden machines to stage sacred representations. These mobile stages were called 'mysteries' because they were not visible (hidden under the participants' clothes) and allowed the characters to always appear in the same position, as angels and demons if floating in the air. The mechanics behind the machines have not changed since 1748. Today's processions take place in the historic center of Campobasso and represent different scenes of the Old and New Testaments through 12 mysteries carried on shoulder by 12 to 18 people.
Museum of Mysteries
The museum is dedicated to the ingenious Paolo Saverio di Zinno and his machines, which have been parading for over 200 years attracting locals, tourists and academics who study traditions around the world. Visitors can admire original period costumes used by the participants on the mysteries, old photos and videos documenting the events, and of course you can also see from up close the 13 mysteries that parade every year on Corpus Domini day.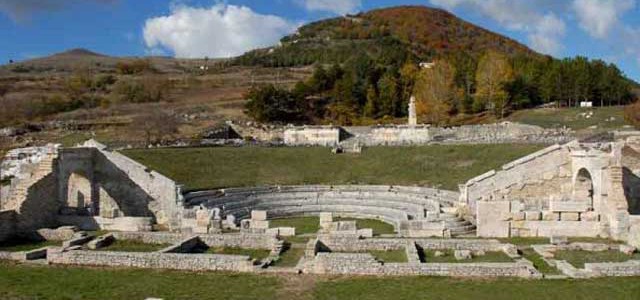 Sepino
This lovely town belongs to the circuit of the Most Beautiful Villages of Italy. Its historic center has medieval features, alternating large squares with several narrow alleys. Its many fountains have faucets that point to the cardinal directions. Nearby you can also find the archaeological site of Saepinum, where you can admire the Roman forum, theater, decumanus and the thermae.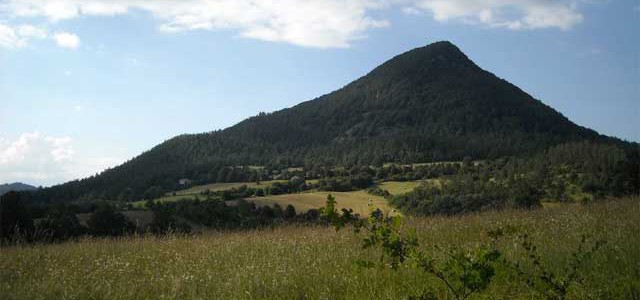 Montedimezzo-Collemeluccio Reserve
This breathtaking area, with mixed mountain and highland systems, belongs to the UNESCO Biosphere Reserves Directory, which aims at conserving biodiversity, promoting sustainable economic development and at safeguarding connected cultural values.
Pietrabbondante Temple and Theater
On the slopes of Mount Saraceno you can admire an ancient temple, a theater and two arcaded buildings built by the Samnites between the 2nd century BC and the year 95 AD. The stone theater is quite remarkable, with its auditorium capable of holding up to 2500 spectators and featuring excellent acoustics.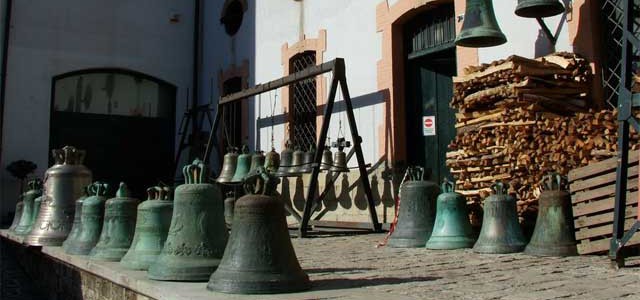 Marinelli Bell Foundry
Located in Agnone, this bell foundry is considered Italy's oldest family business and among the three oldest family businesses worldwide. It also produces bronze portals, bas-reliefs and church artefacts. The Vatican awarded it with the title of "pontifical foundry" for the production of its quality bells. Guided visits can be organized for you to admire the production process and the rich history and traditions of the place.
So, have we enticed you? Molise is small but offers quite a lot to see and do, and is definitely the right option for those of you wishing to explore the less touristy, unexplored places in Italy! It is also ideal for original friend gatherings and for any special occasion. Have anything particular in mind or need some help with planning your event in Molise? Contact Italian Special Occasions DMC for a customized quote
Photo credits:
Procession of the Mysteries in Campobasso, Molise
Pietrabbondante Temple and Theater, Molise
Montedimezzo Reserve, part of the UNESCO Biosphere Reserves
Marinelli Foundry, one of the oldest family businesses in the world