With the redesign of our website (to be launched very soon!), we also introduce a new feature here on the blog called "MICE Destination spotlight". Each month, we want to highlight one Italian MICE destination and focus on venues and activities distinctive to the destination. Did you know that there are over 17 MICE destinations in Italy? Each destination offers varied opportunities for events that differ in size, scope and each is unique in its own way. Through local culture, history and heritage, combined with the modern infrastructure that has been developed to accommodate the demands of the modern travellers, the destinations managed to perverse their authenticity thanks to the local people and traditions.
This month, we want to talk about Naples.
Why meetings, incentives, conferences and exhibitions in Naples?
Naples, city of thousand faces and many places for events, is a real gem for business events. This destination encompasses everything an event needs. These include culture, history, heritage, breath-taking landscapes, centres of excellence in education, research, art and design, pleasant weather and lastly its Mediterranean lifestyle and its distinctive gastronomy. In fact, the whole history of the city is based on the concept of welcoming foreigners and of different cultures living side by side.
Naples is located in the South of Italy. The well-established national and international direct flight connections make it is easy to reach from major European hubs. The International Airport of Naples is located just 5 km away from the city centre and links to more than 90 destination. Some include Rome, Milan, London, Paris, Madrid, Berlin, Frankfurt and Brussels can be reached in less than 3 hours. Additionally, it's easy to reach by train, with only 1 hour from Rome and 4 hours from Milan.
Its contemporary urban fabric preserves the elements of its long and eventful history. The historic city center is the largest in all Europe and a UNESCO World Heritage site since in 1995. This is the reason why Naples lists many fascinating unconventional venues: museums, exclusive palaces, churches, castles and theatres together with catacombs and underground tunnels. Organisers can privatise the unique venues for MICE events up to 800 participants in plenary room.
At the same time, Naples has a strong contemporary creative nature. The city can host conferences, conventions and shows in innovative congress and exhibition centres, which can host up to 1,150 delegates in plenary session. Furthermore, several qualified conference hotels can be the ideal venue for congresses and meetings up to 1,000 participants in plenary room.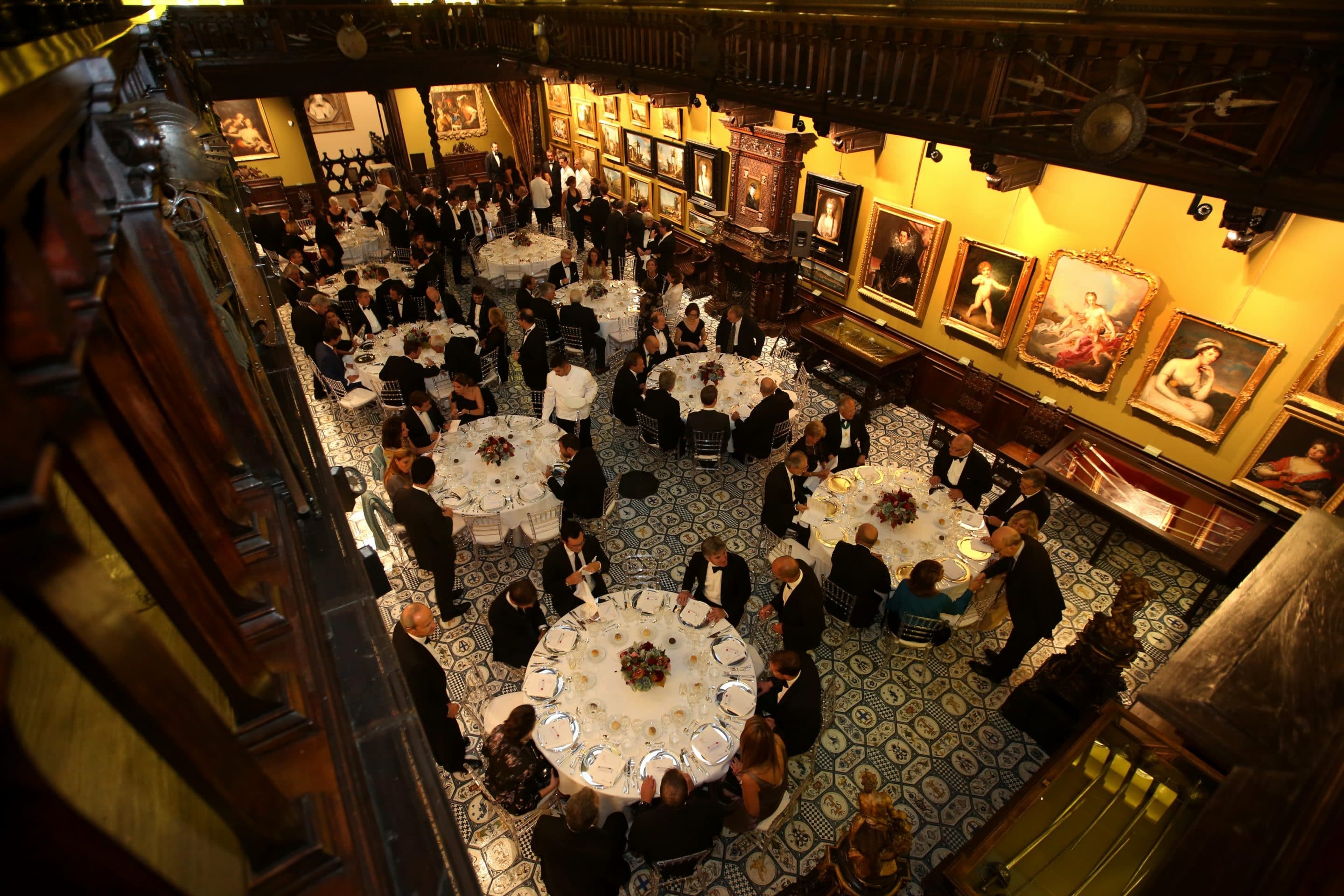 Where to stay
Naple's hospitality industry is well developed, offering big room capacity in 3 – 5 star hotels totalling 106 hotels. Overall, it has 60 three star hotels, 43 four star hotels and 3 five star hotels. The total number of hotel beds capacity in Naples is 11,000. We picked two of our favourites we'd like to recommend for your next stay or event.
Palazzo Caracciolo
The Palazzo Caracciolo Napoli, a member of MGallery by Sofitel, is a luxury 4* hotel. It offers a combination of heritage and contemporary design and is centrally located, just minutes' walk from city's main attractions. For example, the Spire of San Gennaro, Cathedral of Naples, the National Archaeological Museum and Santa Chiara. The central location makes it an attractive hotel for leisure and business travellers.
With 146 guest rooms and 8 meeting rooms with biggest room capacity for up to about 70 delegates, it can meet all the needs of business or private events. Furthermore, delegates can choose between on-site dining options at the La Cucina, run by the Chef Daniele Riccardi. Famous for reinventing traditional Neapolitan cuisine with skill and flair, the restaurant offers a warm and informal atmosphere in a historical setting. Or you can dine at the Nel Chiostro restaurant, and sample the sumptuous menu in a more formal setting. For informal drinks and snacks you can head to the hotel bar, called La Cantina.
Romeo Hotel
The five star luxury hotel was named "One of the best new hotels in the world" by Condé Nast Traveller and "A new concept for the city" by The Arbuturian.
Its central and convenient location offers proximity to all major attractions within walking distance, for all cultural and business purposes. What makes it even more attractive for events, and incentives in particular, is its proximity to the Molo Beverello harbour. From there guest can hop on the ferry for a day trip to Capri, Ischia, Amalfi, or Positano. Journey time is only about 30-40 minutes, making it a must for everyone staying there.
It's perfect for small, exclusive events and has 82 rooms and 3 restaurants. The gastronomic offerings includes Romeo Bar on the ground floor, panoramic Romeo Pool Bar on the 9th floor, and lastly Michelin-starred gourmet restaurant Il Comandante on the 10th floor will offer your guests a multi-sensory Napolitan experience. Spectacular views of the harbour included! Needless to say that you'll also find all luxury and business facilities and amenities as you'd expect. It has meeting rooms fully equipped with technical facilities that can accommodate up to 150 seated guests.
Incentive in Naples
Naples is a great destination to add an incentive element to a business conference, or bring the group there for couple of days for a team building. In particular, Naples is a magical place where colours, flavours and history are intertwined in a charming mix. These elements add up to position the city as the perfect incentive destination.
From scuba diving up to hiking Vesuvius Volcano, from sailing in the Gulf of Naples to horse riding on Ischia island, from Vespa touring on the Amalfi coast to time travelling in the archeological sites of Herculaneum and Pompeii, from discovering the treasure of San Gennaro (St. Januarius), the patron Saint of the city, to assisting to folkloristic and religious celebrations, from simple cooking classes to more elaborate show cooking, Naples offers any type of activity for any preference and group size!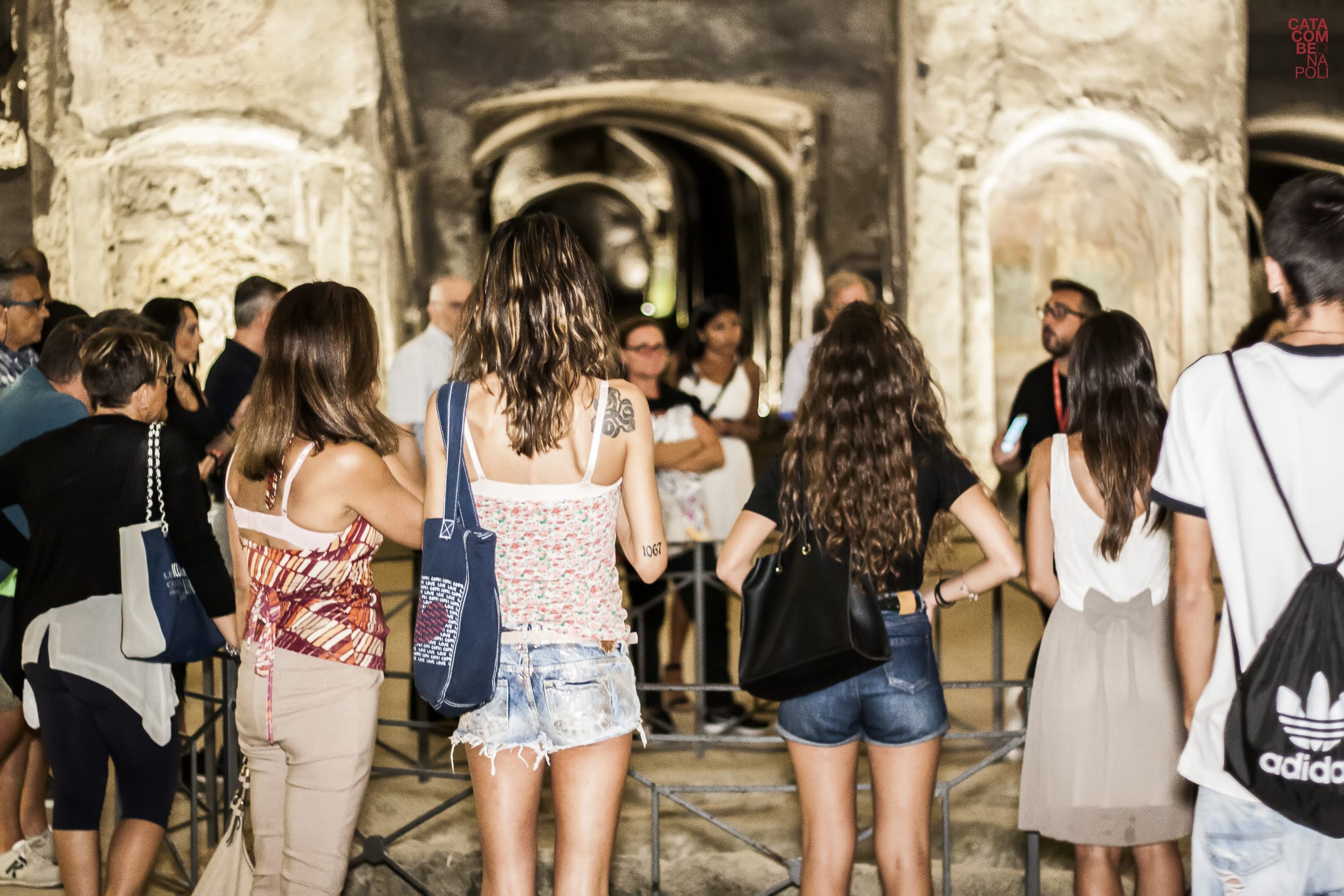 Few incentive ideas
Pizza making – Napoli is famous for its fine pizza, so delegate will have the chance to learn the secret techniques from real Neapolitans! The session will foster team building and teach cooking techniques in a fun way. These will include learning the secret of making the perfect dough.
Vespa tour – Typical activity specifically to Italy, the Vespa Tour offers delegates to discover the area of Naples, being able to navigate through the narrow streets and feel like a local. The itinerary will be designed according to group's interest, e.g. – food, history, culture etc.
The Pompeii odyssey – The aim of this activity is for teams to follow a customised site map that conducts the guests to the discovery of the Pompeii 79 A.D daily life. The team will encounter challenges and will have to gain sesterces, an ancient Roman coins, to win the tasks. Finally, the winning team will get the Pompeii honorary citizenship by a Roman Senator.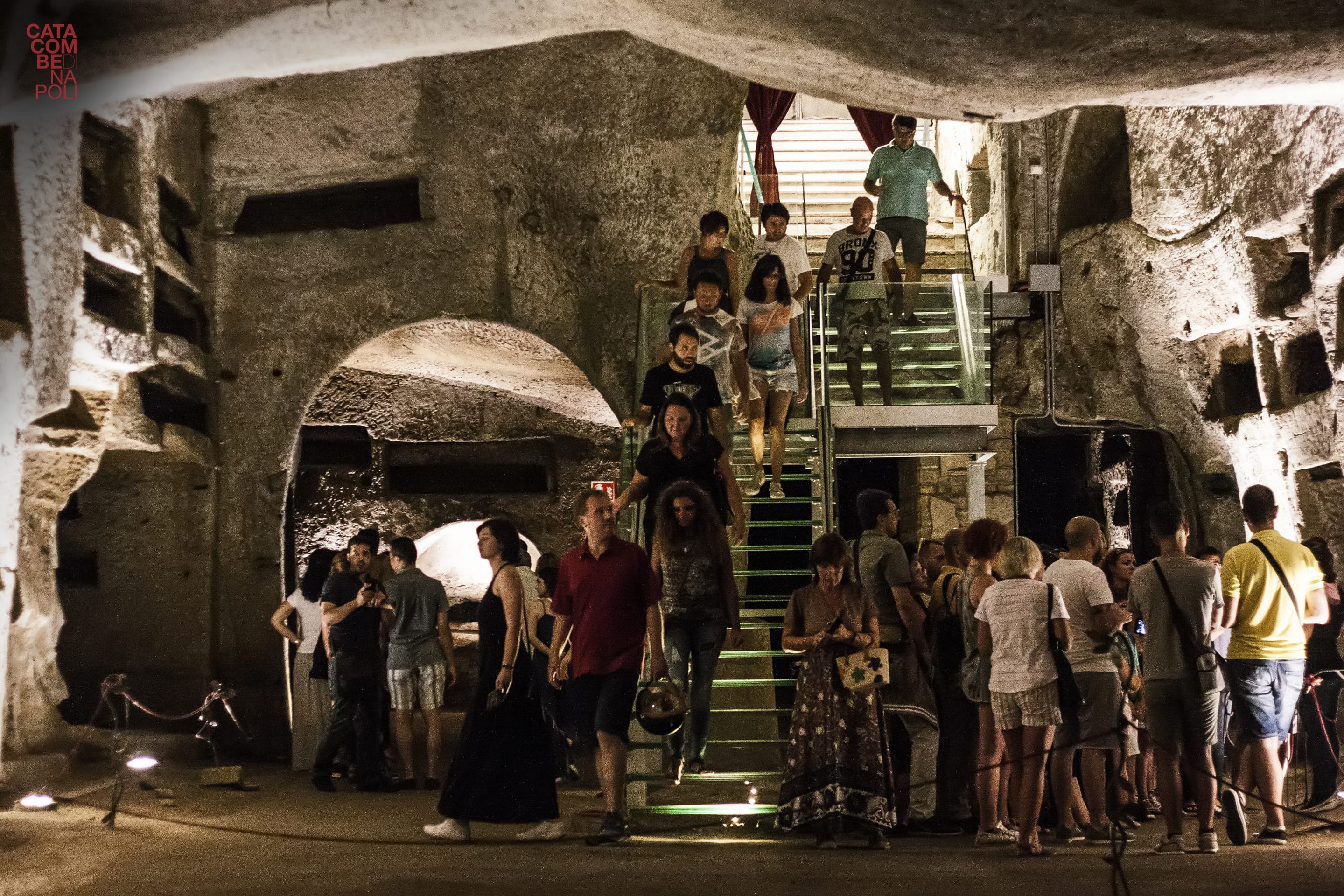 CSR Programmes
As a result of the increasing awareness for Corporate Social Responsibility (CSR) and demands to add this element to events, we closely work with suppliers who adhere to sustainable standards. Moreover, we will ensure minimal food wastage and work with suppliers who use local and regional produce. From food to decorations, we will source everything locally.
Naples Convention Bureau offers a CSR programme called "Food for Good". This programme encourages reducing food waste at events. Naples Convention Bureau works closely with Banco Alimentare and Equoevento Onlus. The supplier partner of the congress catering is working collaboratively with a non-profit organisation of Naples with the aim to recover the exceeding food at the end of the event.
Bleisure
We know that when people come to Naples for business they will fall in love with the destination! Either, they'll prolong their stay for beliesure, or come at a later point with friends or family for holidays.
In our previous post "Top Italian bleisure destinations" we mentioned that in Naples travellers can find an interesting combination of past, present and future worthwhile exploring.
Naples is also a foodie paradise! Did you know that the Campania Region is the 2nd in Italy and the 1st in South Italy for traditional certified food and wine productions? Travellers will fall in love with the diverse and local food scene. Food items that travellers can't miss and try in Naples include, for example, baba, coffee, buffalo mozzarella dop, Neapolitan salami, sfogliatella shortcrust and crinkly pastry, spaghetti with clams, apricots and cherry tomatoes from the Vesuvius and wines of Vesuvius.
Have one day to spend on Naples? Here are few sightseeing suggestions:
–         Borgo Marinari
–         Piazza Bellini
–         Royal Palace of Naples
–         Piazza del Plebiscito
–         Castel Nuovo
–         National Archaeological Museum
–         Spaccanapoli: The historic centre of Napoli
–         Castel dell'Ovo and the water front
In conclusion, that's Naples in a nutshell. We hope that it gave you a good overview and some ideas to start planning your next event in Naples. If you need more ideas and recommendations, we'd love to hear from you and tailor made your event programme.